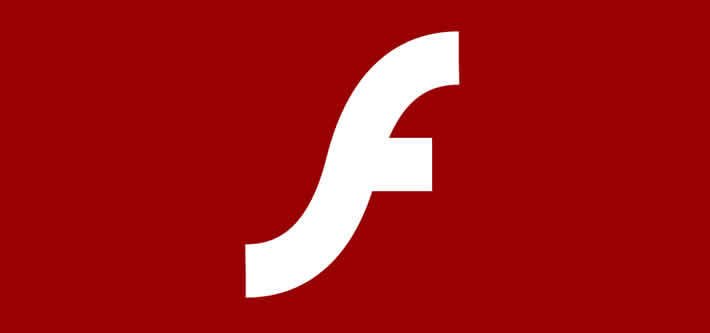 Many of you are probably familiar with Flash, especially if you play at online casinos. Adobe Flash, also known as Shockwave Flash is used on many online platforms to display multimedia content, such as: videos, animations and other graphics, including games.
Basically, flash casinos allowed us to play online without having to download any software. Graphics were beautifully displayed on the go and it was really convenient. Everything was going fine until the advance of mobile technology, where many incompatibilities emerged.
It was also found that this software has many vulnerabilities that were exploited by hackers to gain access to remote computers. Bad news for everybody, but specially for browser makers who were creating their products compatible with Flash. When Adobe thought it couldn't get worse, the details of the flags were made public, leaving the software exposed to new hacking attempts.
While it's true that Adobe came up with a fix to solve the issue, some giants of the industry already backed up. Both Chrome and Mozilla pulled support to the Flash extension on their browsers. At the same time, other open standards such as: HTML5, WebAssembly and WebGL appeared as good alternatives.
Current Status
What currently happens with Flash websites, is that you need to manually authorize your browser to run for a specific video, game or multimedia content. You can allow any Flash content in Chrome or Mozilla, by pressing: "Run this time". But when you try to update the plugin from those browsers, you get redirected to a blocked page – in the case of Firefox – and it fails to update in the case of Google Chrome since 2015. No statement was given by the companies in regards to this.
Microsoft took the same path than Mozilla and Google, and requests manual approval to run Flash since 2017. Apple doesn't support Flash on its iOS software since 2010.
When talking about mobile devices, Adobe has a long story of incompatibility. For example, free online slot games are usually running on Flash. Did you ever try to access any? They look horrible at least, if they even run at all. Many online casinos are still offering Flash versions of their platform, which is kind of worrisome.
The Announcement and Reactions
As off July 2017, Adobe announced that will discontinue support to their Flash Player browser plug-in by 2020. Browser makers were not surprised, since most of them were moving towards disabling the plugin from their platforms for quite some time. Many companies posted in regards to this, like Adobe, Microsoft, Mozilla, between others.
Basically what the companies confirm is that they planned a gradual process to eliminate Flash from their browsers. Right now, as mentioned, you need to provide manual authorization to run specific Flash content. This will probably stay as it is until half 2018, when browsers will start requesting authorization for every page running flash, doesn't matter if you visited it before. Every access will request a manual confirmation. By early 2020, most browser will stop supporting Adobe completely.
Just to be clear: this is good news for users, but it won't come without repercussions.
Concrete Gambling Issue
As you can see, gambling sites will be severely affected and some regions may suffer more – like USA online casinos and less like Australia casinos– where many software companies, such as RTG, WGS and Rival still rely on Flash to run their no download version. Not only gambling, but also a number of gaming, education, and video sites still use Flash.
Many of them started migrating to HTML5, even Adobe started investing on it since 2015. Some casino brands offer mixed content, according to the platform the player is using.
The good news is that the Flash pluggin is not available in Android or iOs since 2012, and Firefox, Chrome and Edge have been blocking Flash ads since 2015, gradually. That leaves Microsoft Internet Explorer as the last one to completely opt out. Also, reputable casino companies won't be left behind. This is not recent news and many brands already took steps to offer a better gambling experience to users. Between them, we can mention better mobile and desktop platforms, on HTML which is proven to be more secure, at least for now.
Bottom Line
Flash was created in the desktop's era, it wasn't planned for mobile. With the explosion of internet in the 90's, Flash brought animation technology that was used in many fields, like video and online gaming. It came with a price: browsers were exposed to many vulnerabilities and were crashing more, we also migrated from desktops to laptops and then mobiles, where any battery saving is more than welcome. Flash was heavy for those devices.
All in all, killing Flash for good will benefit users, who are now exposed to hackers maybe without even knowing. Removing a source of threat is good, but that doesn't mean that hackers will stop trying. Basically it will move their focus of attention from Flash to any new technology that may replace it. This specially applies to the case of other plugins in Google Chrome – preferred target due to their market share.
Most importantly, stopping support doesn't mean removing Flash. That is up to companies, who will decide – or already decided to migrate their content to run in HTML5 or other open alternatives. This is also the case of online casinos, which already started offering mixed content according to the platform the user is coming from.
While we understand the move is needed, we also understand that it will have a clear impact in the online casino industry. Many software companies are already running on other technology that is even more compatible with mobile devices. We can foresee that smaller companies will have more issues to migrate and will close doors, but the truth is that you shouldn't be playing there either way!
Reputable online casinos plan many years ahead and won't be taken by surprise. It will be interesting to see how the market reacts and how the companies move to protect their public against any downtime.