Want to know more about slot volatility, variance, RTP and their impact in your game experience? Check us out!
All online slots, most definitely, are not created equal. Aside from gameplay options like graphics and bonus features that make one slot or another attractive to different players, there are also more basic characteristics that make certain slots more suitable for players with specific gambling styles.
Return to Player – RTP
If you've read anything about slots online, you've probably heard of the return to player rate, often referred to as a slot's RTP. This number represents what percentage of bets made on the slot will be returned to players as winnings over the long term. You may have also noticed that most modern online video slots have an RTP rate of about 96% to 97%. So, for example, a slot with a 96% RTP rate would return about £96 to players for every £100 wagered, leaving £4 for the casino.
The key point to remember is that the RTP rate represents returns over the long term — as in hundreds of thousands, or even millions of spins. In the short term, it is possible to win or lose much more. For example, you could play 50 spins at £1 each and lose £50 rather than the £48 that a 96% RTP would dictate. Someone else could play another 50 spins and walk away £200 richer, which certainly didn't give the house their £2 share of the £50 wagered. But, over time, as more spins are made, the total money wagered and won will get closer and closer to that 96% return to player rate.
Slot Volatility
Did you ever wonder, though, why some slots seem to stay more in line with their return rate as you play while others produce wild up and down fluctuations in your bankroll even though both have similar RTP rates? This happens because there is a second factor that determines how much and how often slot machines will pay out. It's called volatility. Volatility is used to describe how a slot machine behaves over the short term. Volatility is often the factor that makes a gambler feel comfortable playing one slot but uneasy playing another. It can also be the factor that determines whether a player thinks of a particular slot as exciting or boring.
Different levels of volatility will make slots more or less suitable for different gambling styles. Slots with low volatility pay out more often but award smaller prizes. They will produce a minimal variance in your bankroll. Slots with high volatility will award larger payouts but it will take lots of losing spins to hit those high-paying winners. They will produce plenty of ups and downs over the short-term as you play.
Here you will find a complete guide with our top 10 high and low volatility slots and the instant withdrawal casinos where you will find a wider variety of game tittles to enjoy, from all kinds!
10 Of The Best Low Volatility Online Video Slots
In no particular order, here are ten of the best low and medium-low volatility online video slots available. These slots have proven popular with players all over the world and are known for delivering a comfortably stable playing experience with plenty of fun that keeps fans coming back for more. Look for them at your favourite online casino or check our lists to quickly find casinos that offer these top games.
BetSoft – Sugar Pop 2: Double Dipped Slot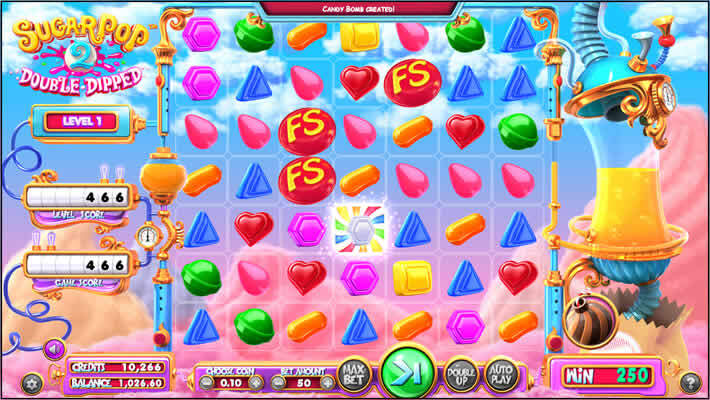 The Sugar Pop 2 slot is another slot that uses the cluster-based payout system. The jelly-like symbols fall on a seven by seven grid where clusters of just six symbols will generate a winning payout.
Winning symbols explode, allowing other symbols on the board to fall and generate more wins on a single spin. You can also jump to higher game levels to increase payouts. If you like unusual bonus features and candy matching fun, this one should be right up your alley.
BetSoft – Reels Of Wealth Slot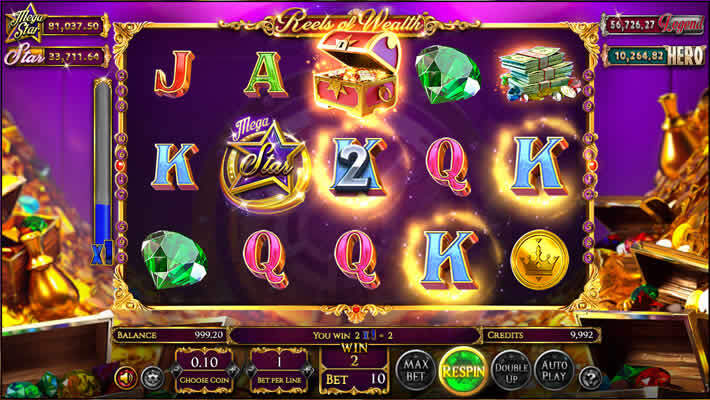 BetSoft's Reels of Wealth is a unique low volatility slot with a great payout system, plenty of bonus features, and not one but four jackpots to win.
There are ten fixed pay lines that actually pay out three ways. You can win my making matches from right to left, left to right, or from the center out. On top of that, every winning spin gives you an automatic respin for another chance.
If you're looking for a low volatility game that still gives plenty of exciting action, this one should get your juices flowing.
NetEnt – Starburst Slot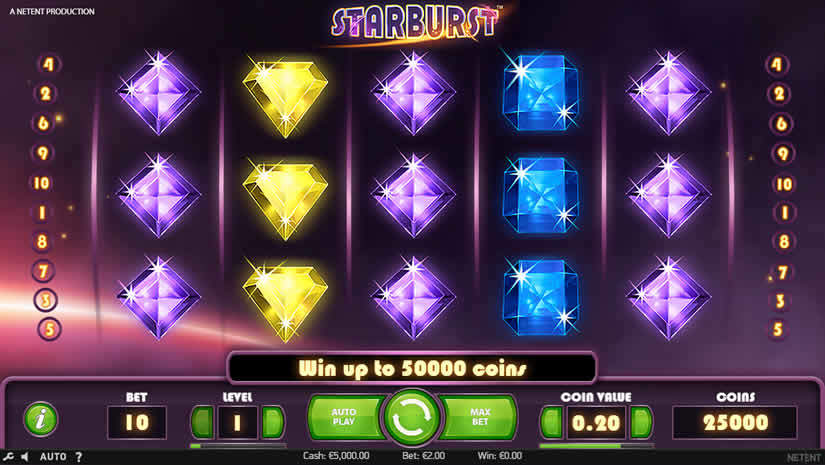 Starburst has proven to be one of the most popular online slots ever released. It is elegant and simple with just seven symbols and ten fixed pay lines that pay both ways.
With its bright and beautiful colours, it has remained in the top ten most played online slots for years. This slot is especially popular with casino operators for free spin and welcome bonuses. If you've never played Starburst, you owe it to yourself to give it a try.
Play'n Go – Gemix Slot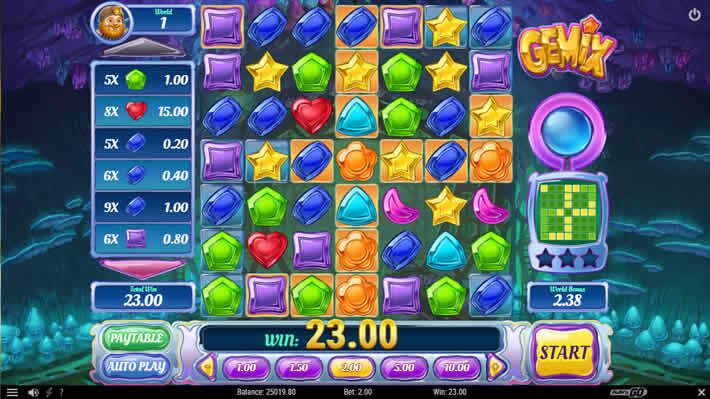 Reminiscent of the popular candy matching games, the Gemix slot from Play'n Go is a medium-low volatility slot that sports seven reels and seven rows where wins are based on matching at least five symbols in a cluster anywhere on the screen.
Matching 20 symbols at a time will set off one of four different bonus features and it's even possible to level up and get permanent payout boosts. With a big maximum payout for a fairly low volatility game, it's possible to win up to 45,135 coins on a single spin!
Microgaming – Cash Of Kingdoms Slot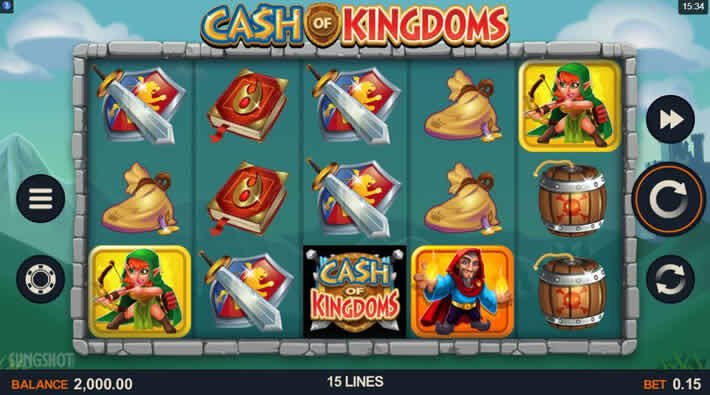 The Cash of Kingdoms slot from Microgaming is still relatively new compared to some of the other slots on our list, but nevertheless, it has proven to be a thoroughly enjoyable, low volatility slot that is quickly building a fanbase.
There are 15 fixed pay lines that pay both ways, wild symbols, stacked wilds, free spins, and more. This is also another low volatility slot with an uncharacteristically high maximum payout of £100,000.
NetEnt – Aloha! Cluster Pays Slot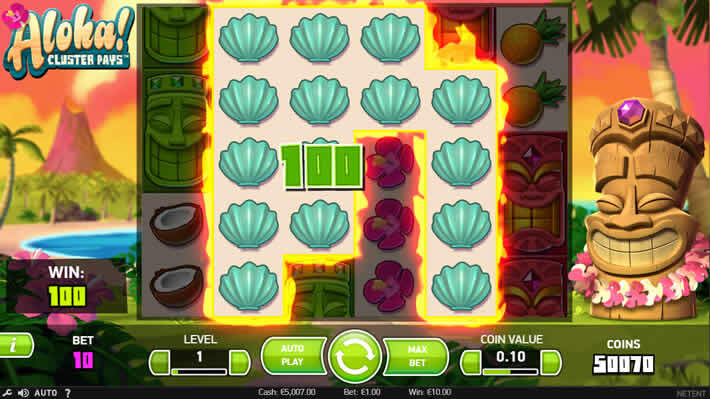 With the Aloha slot, NetEnt established the Cluster Pays system. The first of its kind, Aloha uses a six-reel, six-row layout where any cluster of nine or more like symbols awards a win.
There are re-spins, free spins, cascading symbols, wilds and more. A lot has been built on the concepts that first appeared in this game. Take a few spins and see where it all came from.
NetEnt – Guns N Roses Slot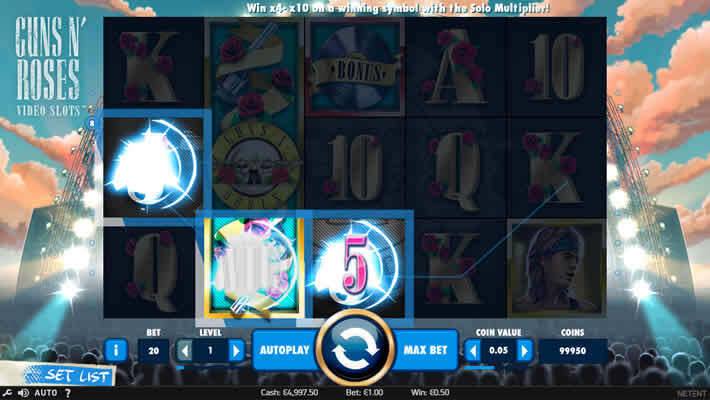 Another rocking good medium-low volatility slot is one of NetEnt's best branded online video slots. The Guns N Roses slot includes music, video footage, album covers and everything else the fans love about this notorious band.
There are seven different bonus features to help boost wins and keep the excitement going. Whether you're a fan of the band or not, you're sure to enjoy the show.
Microgaming – Wild Scarabs Slot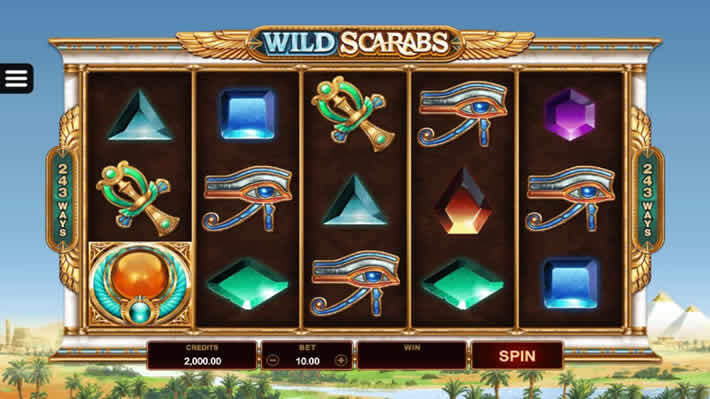 The Wild Scarabs slot from Microgaming is an Egyptian themed slot that uses the 243 ways to win payout system.
There are wild symbols, free spins, and even a bonus feature that allows you to collect and store wilds during free spins to land some massive bonus wins. If you're a fan of Egyptian slots, you're sure to love this one.
Playtech – Bonus Bears Slot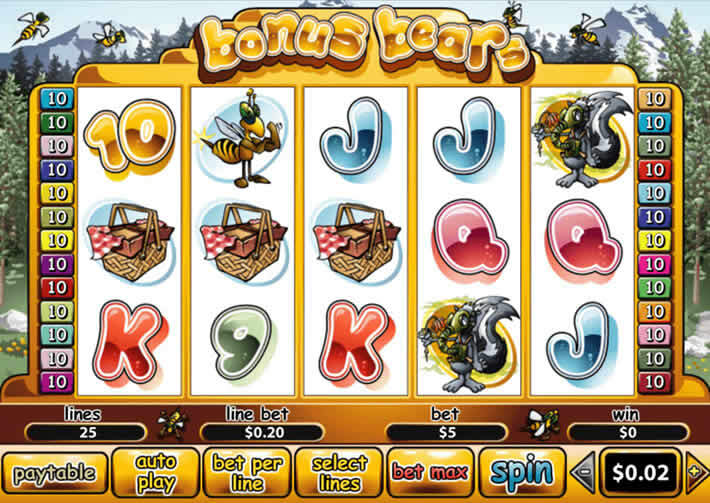 The Bonus Bears slot is a 25 line traditional slot machine. You can pick how many lines you want to play and how much you want to bet on each line. The cartoonish graphics keep the play fast and fun, and there are plenty of bonus features to keep you guessing at what's coming next.
Bonus Bears offers a great video slot experience similar to what one might expect in a land-based casino.
Play'n Go – Cats & Cash Slot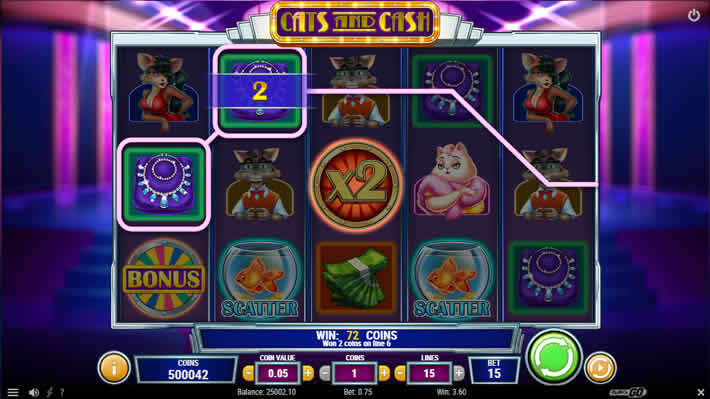 The Cats & Cash slot is another medium-low volatility slot from Play'n Go. This slot brings the thrill of wild TV game shows to video slots. From big bonuses on the Wheel of Fortune to the interactive pick-a-prize feature, this five-reel, three-row slot is sure to entertain you for hours.
It's possible to win up to 5000 times your bet on this 15 line slot and it's well worth your time to try.
10 Of The Best High Volatility Online Video Slots
For those of you that like to feel a little more gamble in your game and need that extra kick to keep the excitement going, here are some of the latest and greatest high volatility slots. You'll need to make sure you have what it takes to ride out the rollercoaster ups and downs while you play, but if you can hang in there, there are big prizes to be won.
Novomatic – Book Of Ra Slots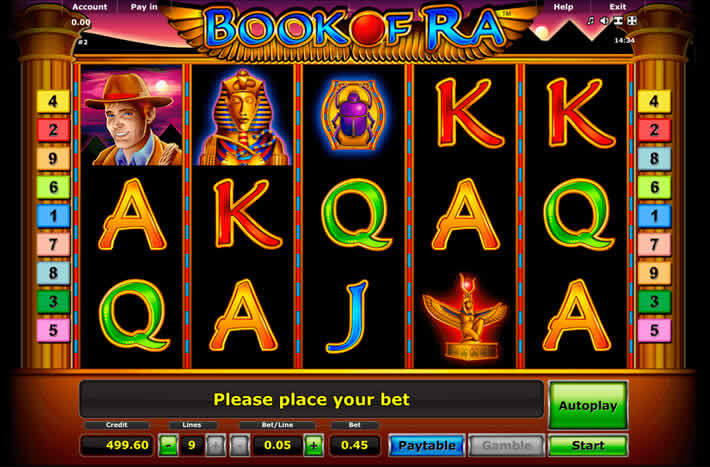 Book Of Ra is one of the most popular Egyptian/Archeologic themed slots ever released. Since the release of the Initial video slot over a decade ago, there have been several expansions and sequals released which have all proven to be just as popular as the original game.
All of the Book of Ra series are known for their high volatility, but the chances for huge payouts are hard to resist. Look for any of the Book of Ra slots for big bonus features, great graphics and animations, and, of course, big payouts.
Big Time Gaming – Bonanza Slot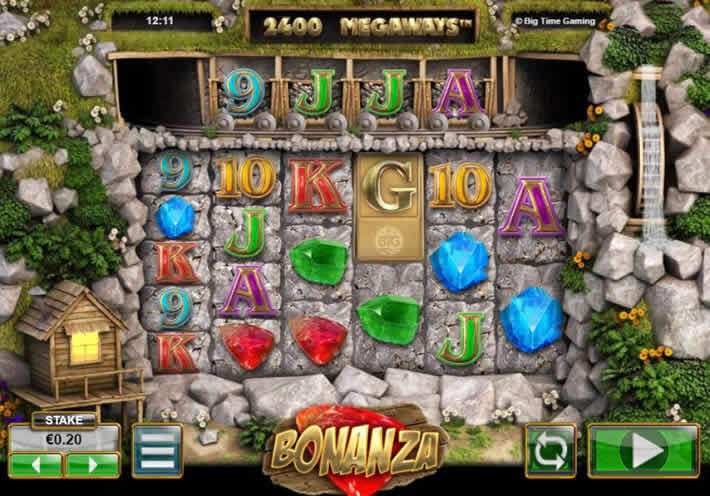 Bonanza shows off BTG's massive Megaways winning payout system perfectly. With six vertical reels and one horizontal reel, every spin creates a different number of ways to win with a maximum possible 117,649 ways to match symbols across the reels.
This slot is highly volatile but when the right combinations land on those seven reels you'll see sky-high rewards. The action doesn't stop when you win either. On each winning spin, matching symbols will explode allowing new symbols to fall into the playfield and create more winning combinations.
Quickspin – Dwarfs Gone Wild Slot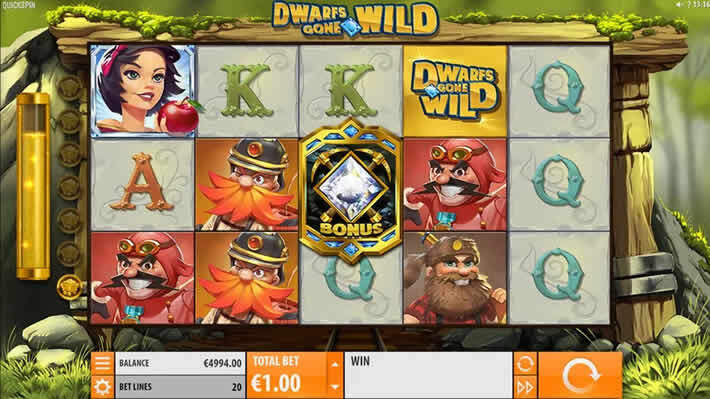 With the Dwarfs Gone Wild Slot, Quickspin brings the story of Snow White and the Seven Dwarfs to life on the reels. There are loads of different bonus features that can be triggered and win multipliers up to a possible five times.
Fill the golden mine cart meter on the left side of the reels for chances at some massive payouts from these generous little guys.
Play'n Go – Queen's Day Tilt Slot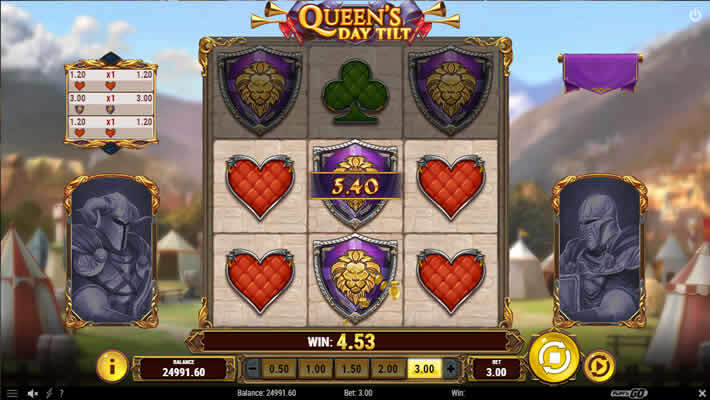 This slot is not just highly volatile, the Queen's Day Tilt is actually listed as very high volatility. It's a unique video slot played on a three by three grid where matches of just two symbols vertically or horizontally will pay off a win.
Each time you win, winning symbols are removed and remaining symbols fall, but no new symbols are added. The object here is to clear the board of all symbols if you want to get to the big prizes.
Microgaming – The Great Albini Slot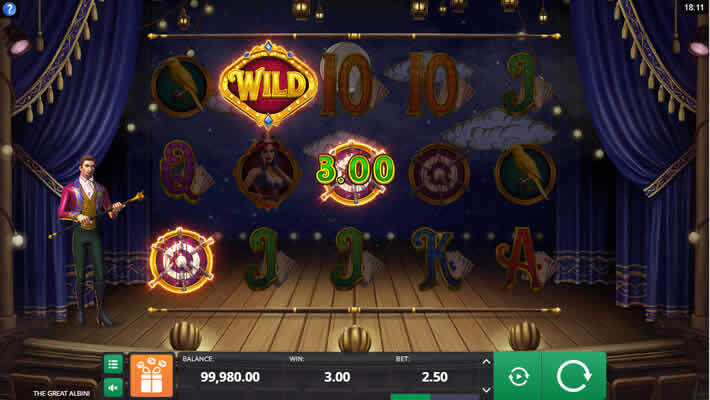 The Great Albini slot from Microgaming does a great job of creating a magically entertaining atmosphere. The game incorporates great bonus features with great graphics and sound to make an overall winner.
Bonus features are not all that hard to trigger as with most high volatility slots, but you might have to hit those features a few times before you see the large payouts they are truly capable of creating.
If you're looking for something fun and unusual, you'll definitely want to check this one out.
Yggdrasil – Wolf Hunters Slot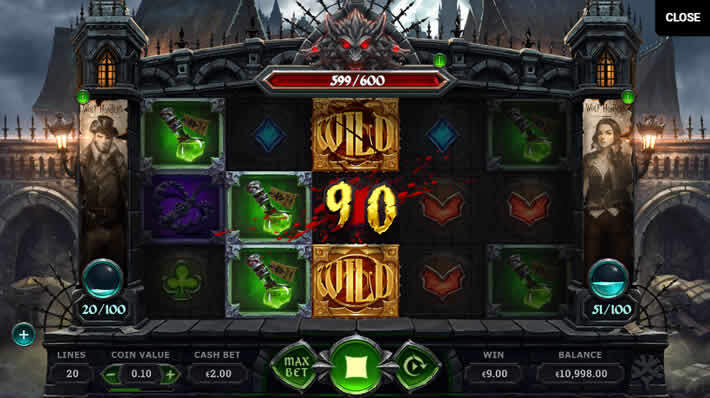 Yggdrasil is known not only for the incredibly detailed graphics on their slots but also for their unique an innovative ways of putting bonus features together.
Wolf Hunters doesn't just depend on you hitting the right symbols to win and trigger bonuses, the symbols will actually do battle with each other to determine feature triggers.
There are huge possibilities on this game, but you'll have to collect lots of wins to rack up the points you need to get to the big bonuses. Do you have the patience and cunning needed to take down the werewolf?
Play'n Go – Battle Royal Slot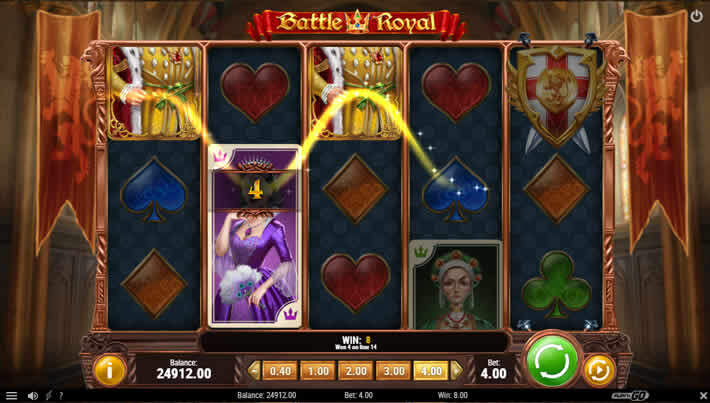 Battle Royal is, believe it or not, based on King Henry VIII and his gruesome habit of sending his ex-wives to the guillotine. Throughout the game, Henry's wives will do their best to get their revenge.
There are interactive bonus features and you'll even see the lovely ladies pass from the land of the living into their ghostly forms during free spins. The longer you can keep Henry from their ghastly grip, the more you can win. There's a massive maximum payout of £500,000 waiting for you.
NetEnt – Dead Or Alive Slot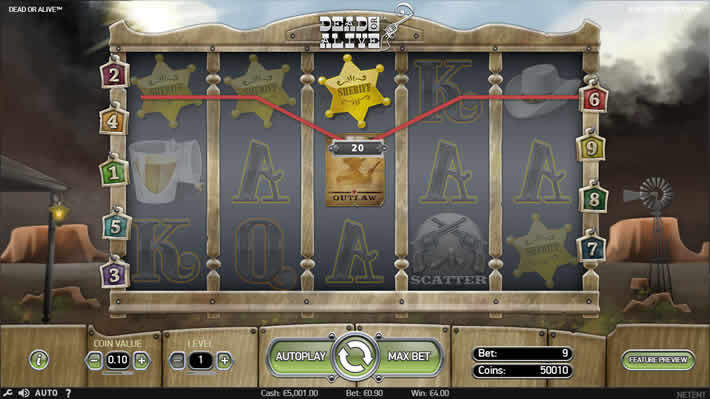 The Dead or Alive slot has almost become a symbol of the NetEnt company. It's almost a decade old, but it's still one of the most popular slots they've ever released. With an ever-popular western theme, this slot offers sticky wilds and free spins that can be re-triggered.
All wins during free spins also pay out with a two times multiplier. It's a straight-to-the-point kind of game that plays fast and offers big payouts.
Yggdrasil – Champions Of Rome Slot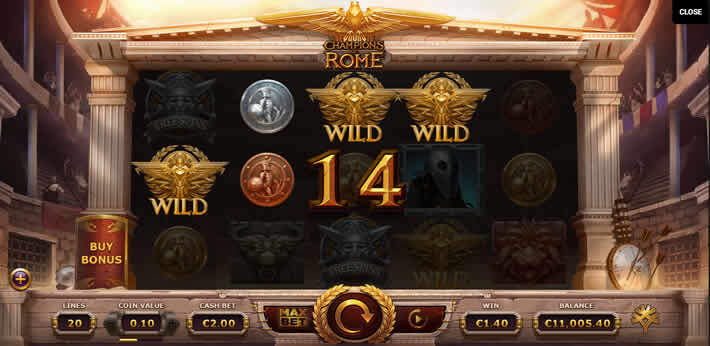 Champions of Rome is themed around the almost mythical gladiators of ancient Rome. As you play this five-reel, three-row, 20 pay line slot, the mighty gladiators will do battle in the arena, helping you to boost your bottom line.
The graphics on this slot, as with all Yggdrasil games, are amazing. With innovative bonus triggers, two different types of free spin modes and four different types of wilds, the action on this slot just never stops.
NetEnt – BerryBurst Max Slot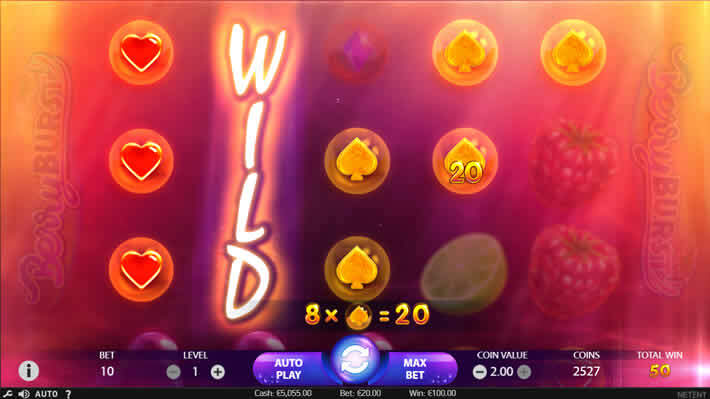 BerryBurst Max is a five-reel, three-row slot that uses NetEnt's Cluster Pays system. Big, bold, and colourful symbols roll past as you play. Matching six of any like symbol horizontally or vertically anywhere on the screen will generate a win.
There are bonus features like expanding wilds, respins, and more. The top regular-symbol payout on this one is a mouth watering 10,000 coins, but you can win much more on a single spin when bonuses kick in.
Conservative Gamblers – Low Volatility
In general, more conservative gamblers, or those with smaller bankrolls, will prefer slots with lower volatility. There is a smaller chance of going broke quickly and play time can be extended to the maximum. The more or less constant stream of small payouts keeps anxiety at bay. The tradeoff, however, is that the game might not produce much excitement and even the maximum payout is going to be small compared to many other slots.
High Rollers – High Volatility
High volatility slots will be more attractive to those with the opposite gambling style. Players with larger bankrolls or those looking for more excitement, especially casino high-rollers, often prefer slots with high volatility. The possibility of higher payouts and more excitement, however, comes with a higher risk of going broke before those big wins materialize.
Then, of course, there are plenty of slots that fall somewhere in the middle of the spectrum. You might see slots labelled as medium volatility, or medium-low or medium-high. The thing about volatility, though, is that unlike RTP rates, the volatility level of most slots is not published. So, it's up to the player to make a few spins and determine if any particular video slot is a fit for his or her style of gambling and comfort level.
No matter which type of slots you prefer, we happen to have some brilliant suggestions that will surely add a few more titles to your list of favourites. Even though many online video slot machine designers don't publish the volatility of their games, we've been through hundreds of them and compiled lists of some of the best high and low volatility slots.
Slot Volatility & RTP FAQ
What does slot volatility refer to?
Volatility is a statistical measure that reflects how often you can expect a slot game to pay out over a specific period of time and how big the prize will be.
a) High volatility slots: pay fewer times but offer higher return.
b) Low volatility slots: pay more often, lower return.
Software providers sometimes display this information on their site, accompanied with RTP and variance.
What does slot variance refer to?
Slot variance reflects the dispersion of the returns of a specific slot machine on the long run and how much it deviates from the statistical average.
So what's the difference between slot volatility and slot variance?
They basically mean the same, but the difference consist in the analyzed time period. While volatility refers to the short term, variance analyzes the long term and the dispersion from an average. Slot volatility is a good measure of how much risk is involved in the short term.
Are high / low volatility slots good or bad?
There are not good or bad slots. They may be suitable – or not – to your game style. For example, low volatility slots are great for players who have a tight budget but may be boring for high rollers. If you are a risk taker (and have a budget to back you up) you will definitely enjoy playing high volatility slots much more.
Is there a suggested strategy for high volatility slots?
Strategies will depend on your game style and budget, but if you are going for high volatility slots, I would suggest to:
1. Set a budget and stick to it.
2. High RTP and high variance is what you should look for.
3. Do your research and bet wisely.
4. Expect few to no payouts.
5. Take breaks and be conscious about budget management.