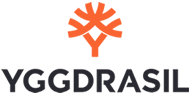 Want to know more about Yggdrasil casinos? Check out our latest review about this amazing software company and where to play their games.
Yggdrasil is one of the top iGaming design companies in the world. Fredrik Elmqvist, a former CEO at NetEnt, founded the company in 2013. Frederick's vision for the company was to push beyond basic symbols and math to create new games that took advantage of and actually advanced modern gaming technologies. Most players who have experienced Yggdrasil's games would agree that the company is indeed succeeding in bringing that vision to reality.
The name Yggdrasil (pronounced ˈig-drə-ˌsil') comes from Norse mythology. There are 9 worlds that are divided among three levels, all held together by the world tree, Yggdrasil. The tree is nourished by three roots that penetrate into each of the three levels. The top level would be considered Heaven and contains Asgard, the home of the gods. The middle level would be Earth and contains the world of man. The final level contains a fiery world and the world of the dead, what we would consider to be Hell.
Back to our realm, there are some important things that you should know about this software. First, you won't find it at USA online casinos. If that's your case I recommend you to check our specific section with casinos and softwares available in your region. Same happens with Australian online casinos.
Stay with me while I go over some remarkable aspects of this casino software company, or move forward with our top 3 Yggdrasil casinos selected just for you.
Best Yggdrasil Casino Sites for 2022
Our top 3 Yggdrasil casinos for fastest deposits and withdrawals
Yggdrasil Hits The Ground Running
Right from the beginning, Yggdrasil showed that they had big ambitions and strong intentions. The company focuses not only on making use of the latest technologies but also on creating and incorporating new concepts into their games. It didn't take them long to work their way into the forefront as one of the industry's most respected developers among insiders and most popular developers among players. Other online casino software design companies suddenly found themselves scrambling to keep up.
Yggdrasil quickly gained a reputation for creating visually stunning games loaded with detailed graphics, impressive animations, and exciting new gameplay features.
A Growing Collection Of Awards
It's not just players who have taken a liking to Yggdrasil's work. The company has been recognized in multiple categories for several years running by their industry peers. They won an award for being the Software Rising Star at the 2015 EGR B2B Awards. In 2016 the company won iGaming Software Provider of the Year at the International Gaming Awards as well as Slot Provider of the Year at the EGR B2B Awards. In 2017, the EGR B2B Awards again named Yggdrasil as the Slot Provider of the Year and the International Gaming Awards listed them as Innovator of the Year. They have also walked away with several more awards in 2018.
Providing further testimony to Yggdrasil's influence at online casinos, they have struck partnerships with some of the largest and most respected gaming operators such as Bet365, Mr Green, Unibet, LeoVegas, Betsson Group and more.
An Impressive Catalogue Of Quality Games
Beyond interesting explanations of Norse mythology and industry accolades, of course, what really matters to the players is the games themselves. Yggdrasil has already put together an impressive catalogue of releases in the short time the company has existed.
They are known mostly for their innovative and thoroughly entertaining slot machines. There are currently about 50 different video slots in their catalogue, but they have also released blackjack, keno, scratch card, and lotto games as well.
Among some of their most popular titles you'll find:
Jokerizer – Released in 2016, Jokerizer is a 5-reel, 3-row video slot with 10 pay lines. It's a high volatility slot that emulates classic slot design with a modern touch. There are several interesting and exciting features built into the game, including "Jokerizer Mode" which can net the player a 6000 coin payout on just one spin.
Winter Berries – Also a 5-reel slot released in 2016, Winter Berries has remained popular among players because of it's winning combination of theme, graphics, animations, and sound. The impressive design is complemented by a generous 96.7% RTP rate and a mind-boggling maximum payout of €125,000.
Vikings Series Slots – Some of Yggdrasil's most fun, engaging, and well-designed video slots are their "Vikings" series — Vikings Go Wild, Vikings Go Berserk, and Vikings Go To Hell. All three slots have proven to be very popular with players. The series contains some of the company's best characters, graphics and animations, and innovative gameplay features.
Yggdrasil Gaming Highest RTP Slots & Latest Releases
| | |
| --- | --- |
| Best Payout Slots | Latest Releases |
| Dark Vortex: 96.5% | Vikings Go Berzerk Reloaded – Sep. 2021 |
| Avatars: Gateway Guardians: 96.3% | Valhalla Saga Thunder of Thor – Sep. 2021 |
| Big Blox: 96.2% | Raptor Doublemax – Aug. 2021 |
| Arthurs Fortune: 96.2% | Golden Gorgon – Jul. 2021 |
| Hanzo's Dojo: 96.1% | Suncatcher Gigablox – Jun. 2021 |
Yggdrasil Licensing
Aiming to bring their games to as many areas of the world as possible, Yggdrasil holds licenses in several jurisdictions for various activities that the company performs.
Malta Gaming Authority – B2B Critical Supply License.
United Kingdom Gambling Commission – Remote Casino, Gambling Software – Remote, Remote Casino B2B (Gibraltar).
Romania National Gambling Office – Class 2 production or distribution of gambling software, Class 2 management and hosting facilities for a gaming platform.
Being under the eye of so many different regulating authorities, it's easy to see that the company's games are inspected regularly and determined to be legitimately fair.
Conclusion
Although Yggdrasil is a young company when compared to some of their peers in the online gambling industry, they have already made a considerable impression on both players and industry insiders. Fortunately for all of us, there is no sign of their drive for innovation letting up any time soon.
Yggdrasil has managed to create some of the most exciting and entertaining online video slots available today. They are meticulous in every aspect of their design, making sure that their games function as intended across all popular web browsers, operating systems, and on both desktop and mobile.
If you haven't had the pleasure of playing one of Yggdrasil's video slots, you should most certainly make it a point to seek a casino that provides games from this imaginative and innovative design company. You will not be disappointed.