Looking for ASIA online casinos? Follow me while we go over the gambling situation in most popular Asian countries.
With 60% the of world's population living on the continent of Asia (give or take a few hundredths of a per cent), it should come as no surprise to anyone that the largest continent on Earth is also home to the largest gambling market on the planet. With Internet access through both desktop and mobile devices becoming more common among Asian citizens, the market is and has been growing at a very rapid pace.
In many Asian cultures, gambling has long been an accepted part of normal, friendly, social activity. The popular lottery style game Keno is said to have been invented in China and even rumoured to have provided some of the funding used to build the Great Wall. Mahjong is another example of a game that has seen plenty of money change hands in China over the years. The earliest proven references to Mahjong goes back to about 1890 with some saying that the game was invented, in some form, as far back as the tenth century.
Although small, friendly bets and wagers are commonplace in most Asian countries, laws and regulations regarding organized gambling operations, and especially online gambling, vary dramatically. Below, we'll try to break things down by most of the major Asian countries and cultures to show you where everything is legal, where it's not, and where the issue of gambling falls somewhere in between.
If you are not interested in the details and would like to check the best Asia online casinos out there, check these out:
Top 3 Overall ASIA Casino Online with Fast Payouts
Gambling Market In China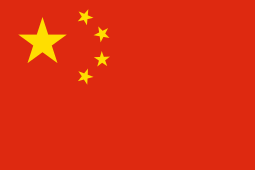 Despite the long history of gambling's popularity in China, most common casino games are illegal. The government only allows lottery-type games such as scratch cards and keno and slot machines. Mahjong, poker, craps, blackjack and other well-known table games are banned. Betting on sports is also permitted, but those wishing to bet on sporting events must do so through the Chinese Sports Lottery, who has a monopoly on this sector of the country's gambling market.
For Chinese citizens looking for a live gambling experience with a wider range of games to play, most choose to travel to Macau where there are practically no restrictions on gambling at all.
Online gambling is illegal in China, although it remains a popular outlet for many Chinese players. The government does, however, do its best to restrict access to gambling websites and banks often deny attempted transactions to and from known online gambling operations.
It is possible for Chinese citizens to be arrested for partaking in illegal casino games or gambling online but it doesn't happen very often. The Chinese authorities concentrate their energy more on shutting down illegal brick and mortar establishments and blocking online operations through local Internet service providers.
Best Online Casinos for China
Gambling Situation In Macau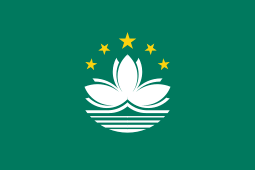 Although it is technically a part of China, Macau — which is officially the Macao Special Administrative Region of the People's Republic of China — is an autonomous territory with its own government and laws.
In Macau, land-based casinos are legal, as are most common casino games such as poker, roulette and blackjack. Sports betting is also very popular. Macau has become the richest gambling centre in the world, generating more revenue than even the legendary city of Las Vegas. Gambling activities within the territory are overseen by the Gaming Inspection and Coordination Bureau (DICJ).
As far as online gambling goes, the government licenses and regulates all land-based casinos within the territory, but, interestingly enough, has not acknowledged online gambling at all within their current laws. As a result, since there are no laws that make online gambling illegal, many players from the area take full advantage of online casinos that will accept their wagers.
Best Online Casinos for Macau
Gambling In Hong Kong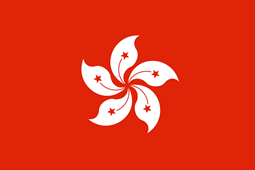 Like Macau, Hong Kong is technically part of China but has differing laws. The city is officially known as the Hong Kong Special Administrative Region of the People's Republic of China.
Most permitted gambling activities such as wagering on football matches, horse races, and the lottery are overseen by the Hong Kong Jockey Club, often referred to as the HKKC, which is sponsored by the government. Mahjong is also allowed within the territory. Poker seems to be in a bit of a grey area. Although it's not officially allowed, authorities don't seem to strongly enforce laws against it and games can be found through underground channels.
All other forms of gambling are considered illegal and partaking in them can be punished by harsh, strictly enforced penalties. Those wishing to play any of the restricted games often travel to Macau rather than risk legal problems.
Best Online Casinos for Hong Kong
Gambling Situation In Taiwan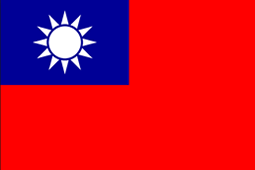 There are very strict gambling laws in place in Taiwan. The only type of betting allowed in the country is through the Taiwan Sports Lottery.
Players are usually offered lower odds on their wagers than they would find at online casinos or at other land-based gambling destinations. For this reason, many gambling enthusiasts in Taiwan will seek out online casinos that will accept their bets. It can be somewhat difficult to get money transferred to an online casino, and gambling online is technically illegal, but the government does not block or filter the sites.
Best Online Casinos for Taiwan
Gambling In Singapore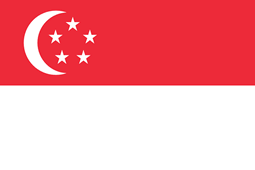 Singapore has extremely restrictive laws on gambling. Land-based casinos are permitted but must meet strict requirements. Citizens must also pay a fee of around $80 to enter any casino, which is meant by the government to be a deterrent to help stave off the detrimental effects of gambling.
As far as gambling online goes, it is banned completely except for sites provided by local non-profit operators. It is a criminal offence to gamble online on an unauthorized site, and the government actively blocks gambling and casino related sites from the local Internet. Internet service providers who fail to block sites face strong penalties and citizens caught playing on unauthorized sites can face up to six months in jail.
Gambling Market In Japan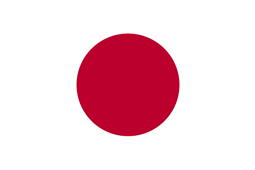 At the time of writing, most forms of gambling are illegal in Japan. The few exceptions are lottery and scratch card games, sports betting, and pachinko, which is the most popular form of land-based gambling in the country. There are currently no legally operating casinos that offer Japanese citizens traditional casino games like roulette, craps, blackjack, etc.
The government has, however, already passed new laws that will make way for the appearance of traditional brick and mortar casinos.
Where online gambling is concerned, the Japanese government does allow wagering lottery, football and some other sports if it is done through the official channels. Other forms of online gambling are not allowed, but the government does not take any measures to block players from reaching international online casinos or sports betting sites. As a result, many Japanese players are happy to take advantage of sites that will accept their wagers.
Best Online Casinos for Japan
Gambling In The Philippines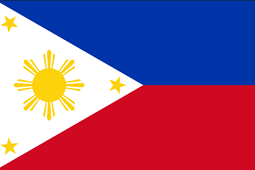 Gambling laws in the Philippines can be a bit confusing. There are two authorities within the Philippines that govern different areas of the gambling market.
Land-based casino gaming, including games such as lotteries, bingo, roulette, poker, and blackjack are licensed and overseen by the Philippine Amusement and Gaming Corporation (PAGCOR). This organization also oversees licensing for what they call e-games. E-games, however, are not online games. In this case, they are referring to bingo and similar games that are connected through electronic terminals at land-based casinos.
The Cagayan Economic Zone Authority (CEZA) licenses and regulates online gambling organizations within the Philippines. Licensed operators are not allowed to offer their service to players in the Philippines but they are free to accept players from elsewhere.
For players residing in the Philippines, a court decision made it technically legal to play on foreign-owned casino sites. The court concluded that citizens could not be prosecuted for gambling online since there was no law that specifically stated doing so was illegal.
Best Online Casinos for Philippines
Gambling In Vietnam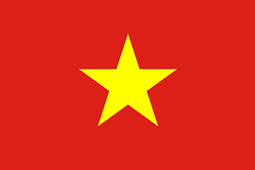 Virtually all forms of gambling are illegal in Vietnam. The only type of wagering that is officially legal is betting on the state-run lottery, or horse or dog races run on state-owned tracks.
Online gambling is illegal and there are penalties for those who wager online. This doesn't seem to deter most players, though. Many residents in Vietnam will use a VPN to connect to international sites and can sometimes even make money transfers directly from their local bank to foreign casino operators.
Best Online Casinos for Vietnam
Gambling In Thailand

Thailand is another Asian country where virtually all forms of gambling are outlawed. The only two legal wagering options available for the residents of Thailand are the national lottery and state-sponsored horse races which are held in the capital city of Bangkok. There are even laws on the books in Thailand that restrict the sale and possession of playing cards.
Although there are penalties for taking part in illegal gambling, they seem to be rarely, if ever, enforced. As a result, there are many underground gambling establishments within the country and players also seek out online casinos to satisfy their desire to gamble. There are even casinos in bordering countries that will allow Thai players to play online and then fund or withdraw from their casino account in person at the actual land-based establishment.
The government does seem to make attempts to block some gambling related sites, but it's a sort of hit or miss situation. In most cases, if a Thai player finds that they can't reach a site, they can easily get around any blocks or filters by making use of a VPN.
Best Online Casinos for Thailand
Gambling In India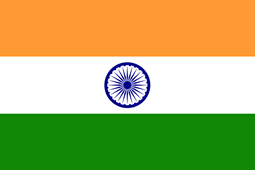 Gambling, in general, is illegal in most of India. The only two forms of wagering that are legal in all parts of the country are lotteries and horse racing.
Laws in India are very vague regarding online gambling. So far only two of the country's 27 states have passed any kind of solid legislation that directly addresses betting online. One state has decided to completely prohibit online wagering while another has chosen to create a licensing authority which will grant licenses to online casino or sports betting operators who wish to provide their services within the state.
It is rare for individuals to prosecuted for gambling online, but local Internet service providers do block some sites and banks may deny attempts to fund casino accounts by using credit cards or direct transfers. Again, players can get around online blockades by making use of a VPN, and most can get around financial barriers by using common e-wallet services.
Best Online Casinos for India
Gambling In South Korea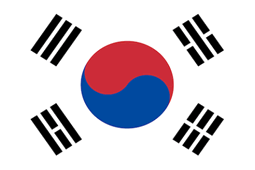 Laws regarding gambling in South Korea are among the strictest in the world. Wagering on horse racing, lottery, and some sports is permitted through state-operated channels, but all other forms of gambling are illegal. Laws in South Korea even go so far as to make it illegal for South Korean citizens to gamble outside the borders of the country.
There are 16 land-based casinos in the country, but they are only open to tourists with the exception of one, the Kangwon Land Resort & Casino.
Online wagering is technically not allowed and, like some other Asian countries, the government attempts to block and filter gambling related websites through local Internet service providers. Despite these restrictions, there are still online casinos who will accept Korean players and there are Korean gamblers willing to play. Those who wish to place their bets online can generally get around any blocks in their way by using a VPN.
Best Online Casinos for South Korea
Gambling In Other Asian Countries
The countries listed above are generally the most active within the Asian gambling market — some more than others, of course.
In other areas, gambling of any kind is forbidden outright and governments make strong and consistent efforts to block and filter gambling related websites and content. In most cases, these countries are following Muslim law which forbids gambling. You will find these types of restrictions in Bangladesh, Pakistan, Kuwait, Brunei, Bahrain, Qatar, and the United Arab Emirates.
That is not to say that online gambling does not occur in any of the countries listed above. As in other places, those who want to wager online will often take advantage of a VPN service to circumvent any blocks or filters that prevent them from reaching the sites they want to see.
Available Payment Methods for Fast Withdrawals
In countries where betting at online casinos is allowed or tolerated, you will be able to deposit and withdraw using the following payment methods:
Please contact your Asia online casino and verify which payment method is available for fastest withdrawals.
Casino Software Available
Since online casinos are restricted in many Asian regions, game developers will enable their services in some countries and not in others. The ones that we know are powering most offshore casinos are:
I suggest you check the casino terms and conditions for more information. There, you will find which games and software are available – and restricted – according to your region.