Playing the slots and hitting a big win is an exhilarating feeling. Nobody would deny that. Even the highest paying regular slot machines have their limits, though. If you want truly big payouts—life-changing kind of payouts—then you need to be playing progressive jackpot slots.
Exhilarating can't even begin to describe the feeling you'll get if you're the lucky player that takes down one of the big progressive jackpots that are available at online casinos.
In this review you will find...
What Are Progressive Jackpot Slots?
There are two factors that make progressive jackpot slots different from other online video slot machines.
First, progressive jackpot slots take a little bit out of every bet placed and hold it in a main jackpot that can be won by anyone who plays the game.
Second, progressive jackpot slots are often linked together (all of the good ones are) so that bets from multiple slot machines in multiple casinos all contribute to the same overall jackpot.
It's really a very simple concept but the results can be, as we said, life-changing. Especially with online slot machines, when you have games linked together from casinos all over the world, each contributing to the same progressive jackpot, the potential payout reaches millions of dollars with amazing speed.
7 Of The Best Progressive Jackpot Slots Available Online
The best progressive slots online come from, as you might have guessed, the game creators that have their slots in the most high-traffic casinos around the world. Jackpot sizes range anywhere from around $100,000 to more than €10,000,000 depending on the game.
Following are seven of the best progressive jackpot slots available at online casinos. If you won't settle for less and you want to win the big cash, these are the games you need to be playing. Depending on where you are from, you may not be able to play them all, but there should be some available to players from just about anywhere in the world.
1# Rival Gaming – Jackpot 5x Wins Jackpot
The prizes on the Jackpot 5x Wins slot from rival gaming don't get quite as high as those that we are mentioning below, but this slot has two things going for it that make up for that. The jackpots will pay out more often, and this slot is available to more players in jurisdictions that might not have access to some of the other slots on our list (such as U.S online casinos).
The average win on this slot's jackpot is between $100,000 and $200,000 and someone wins it every few weeks.
It's a very straightforward and classically designed slot. There are three reels, three rows, and three pay lines. You'll see the familiar symbols like bars, lucky sevens, and cherries. The minimum bet is $.25 per spin and the maximum is $2.25. The low maximum bet is obviously a big reason that the jackpot doesn't grow extremely large compared to some others. On the other hand, however, you don't have to wager a lot to play the maximum bet which will give you the biggest jackpot win if you hit it.
The RTP rate on Jackpot 5x Wins is 93.83%.
2# Betsoft – Greedy Goblins Jackpot
Betsoft is another company that makes their games (and jackpots) available to a wide range of jurisdictions. On the Greedy Goblins slot, it's possible to win a jackpot of up to 1.2 million credits. That should be enough to keep anyone anywhere happy for quite some time.
Greedy Goblins in a five-reel, three-row slot with stunning three-dimensional graphics and loads of animation. You'll be paid for wins on 30 fixed pay lines.
In addition to the generous jackpot, there is also a free spins feature that can grant up to 25 free spins. You'll run into win multipliers, instant coin bonuses, and chances to gamble and double any winning payout.
Greedy Goblins has a respectable RTP rate of 97.2%.
3# NetEnt – Mega Fortune Jackpot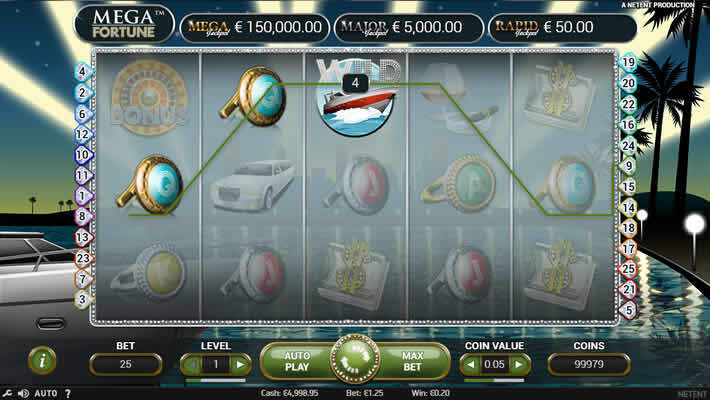 One of the biggest progressive jackpots ever won while playing an online slot machine came from NetEnt's Mega Fortune slot. A student in Finland won a jaw-dropping €17.3 million in January of 2013.
The Mega Fortune jackpot routinely runs up into millions of euros and someone tends to hit the monster jackpot once every few months. At the time of writing, there were five wins in the previous 12 months. All were over €1 million and three out of the five were over €3 million.
Mega Fortune is a five-reel, three-row slot that pays out on 25 fixed pay lines. You can play for as little as £.01 per spin or take it up to £50. In addition to the main progressive jackpot, there are also two smaller jackpots that give even better odds of winning. On top of the jackpots, the game also contains free spins and wild symbols to keep the action moving.
One of the best things about the Mega Fortune slot is that it's a low volatility game with a very generous return to player (RTP) rate. Some jackpot slots have low RTP rates because of the portion of the wagers that are held for the jackpot.
Mega Fortune, however, has an RTP rate of 96%, which is right in line with any other slot.
4# Microgaming – Mega Moolah Jackpot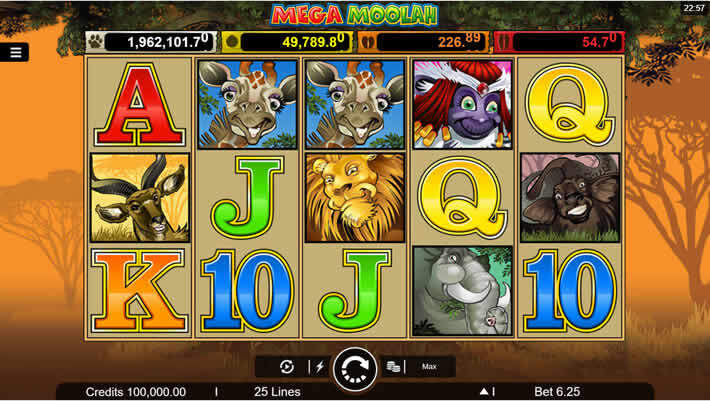 The jackpots on Mega Moolah from Microgaming also routinely reach up into the millions. In fact, at the time of writing, The Mega Moolah progressive jackpot slot holds the world record for the highest jackpot ever paid out by an online slot machine. A very happy player won an astounding €18,915,872.81 in September of 2018.
Each time the jackpot is won, it starts counting upwards again from €1,000,000, so any winner is guaranteed at least one million euros. The average win is €5.8 million and the average time between jackpot payouts is about eight weeks. According to Microgaming, more than € 948 million has been paid out to players through the Mega Moolah progressive jackpot.
Mega Moolah started out as a single progressive video slot but has been re-skinned several times. It is a five-reel, three-row slot with 25 pay lines. There are a few different themes available now including the original, which is safari-themed, as well as Mega Moolah Summertime and Megah Moolah 5 Reel Drive. The games play exactly the same and give players exactly the same odds of winning. The only difference is the appearance.
Mega Moolah is also classified as a low volatility game, which means that you'll see wins fairly regularly but they will often be small amounts.
The RTP rate on this record-holding jackpot slot is 95%.
5# Yggdrasil Gaming – Joker Millions Jackpot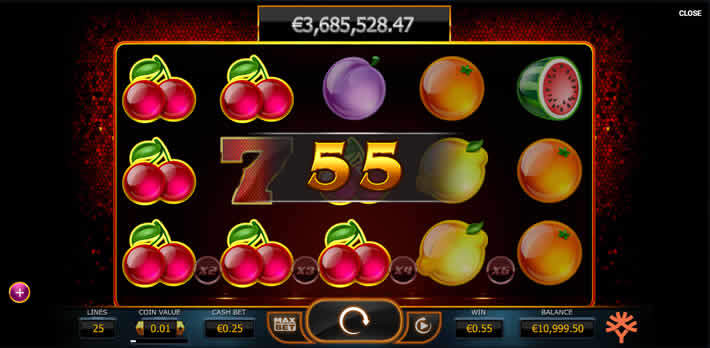 Joker Millions from Yggdrasil is another progressive jackpot slot that has the potential to pay out millions—as you probably guessed from the name. There have been wins over € 5,000,000. The average jackpot payout is about € 3 million and someone gets their balance bumped up from this hefty jackpot about at an average of about once every five months.
Joker Millions is a five-reel, three-row slot with 25 pay lines. It uses many of the most classic slot machine symbols such as fruits, golden bells, lucky sevens, and, of course, jokers. The game includes bonus features along with the massive jackpot including respins, special multipliers, and direct coin wins behind joker symbols.
This slot is rated as a low to medium volatility slot and offers players an RTP rate of 94.3%.
6# Playtech – Jackpot Giant Jackpot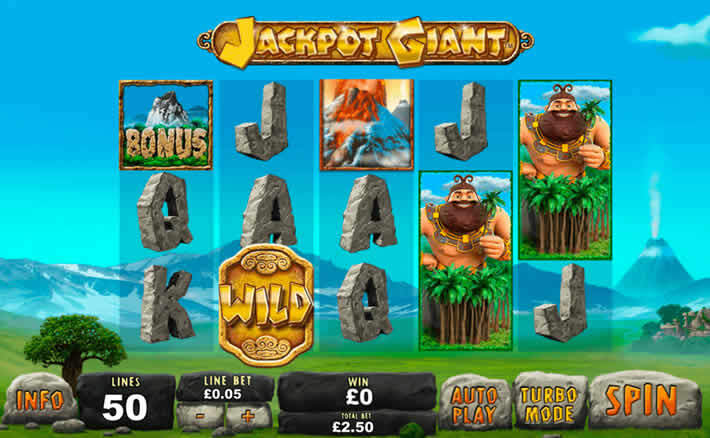 Playtech's Jackpot Giant slot most certainly lives up to its name. Some wins have paid out over $10,000,000. The average prize runs at about $5.8 million. This jackpot is one of the harder ones to hit, however, as a winner only hits the jackpot at an average about once each year.
Jackpot Giant is a five-reel, three-row slot with 50 pay lines. The theme is based on a volcanic island which is done extremely well. The interface looks slick and the symbols and animations are perfect. It also includes a fun, interactive bonus feature that guarantees you a win each time you hit it.
The Jackpot Giant slot treats players to an RTP rate of 94.22%.
7# NetEnt – Arabian Nights Jackpot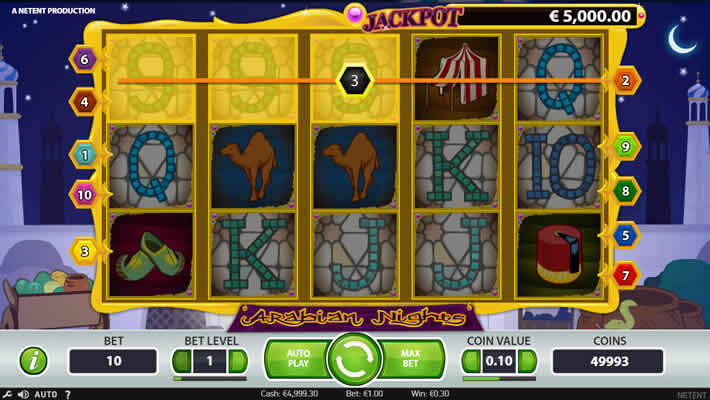 Rounding out our list of the best progressive jackpots, we have another entry from NetEnt. Their Arabian Nights slot also has a progressive jackpot that's definitely worth mentioning before we wrap things up. There have been wins recorded over €8 million. The average jackpot payout is about €1.5 million and someone hits it at an average rate of about once every three months.
Arabian Nights, like the other slots we've mentioned, is a five-reel, three-row slot. You can match on ten pay lines for prizes. Bonus features include free spins that can be retriggered and wild multipliers.
This slot is rated at a low to mid-level volatility and has an RTP rate of 95.62%.
And that, friends, is our list of the seven best progressive jackpot slots that you'll find at your favourite online casino. If you have trouble finding any these slots where you normally play, check our lists to see which casinos carry games from the various providers. If you do hit any of these mega jackpots, remember who told you where to find them!
Cheers and good luck!