Every gambler has a favourite place where he likes to play. For some, it's the atmosphere. For others, it's the location. Some go after the perks and comps, and some just go there because that's where they've always gone. For every chip that changes hands in a casino, there's another reason that someone is playing there.
Putting together a list of top casinos that will please everyone is virtually impossible. Some casinos are notable for the luxuries they offer to their guests. Some deserve mention because of their sheer size and the number of games they offer. Still others simply have undeniable reputations built upon decades of top-notch service and gaming.
Trying to rank one world-class casino over another is like trying to compare a red rose to a white rose. They are the same, but different. They each have their own beauty, and neither is truly better than the other. But, if one loves roses, one would want to know about the different varieties and experience them all.
So, with that in mind, we'd like to offer you our list of the biggest and best world-class casinos that every casino gaming enthusiast should have on his or her bucket list. Each of them has something that makes them stand out from the thousands of other gambling establishments around the world. They are all at the top of their game for their own particular reasons. We can't possibly tell you which is the best, but we can tell you, without a doubt, that you should strive to experience them all.
1# The Venetian – Macau, China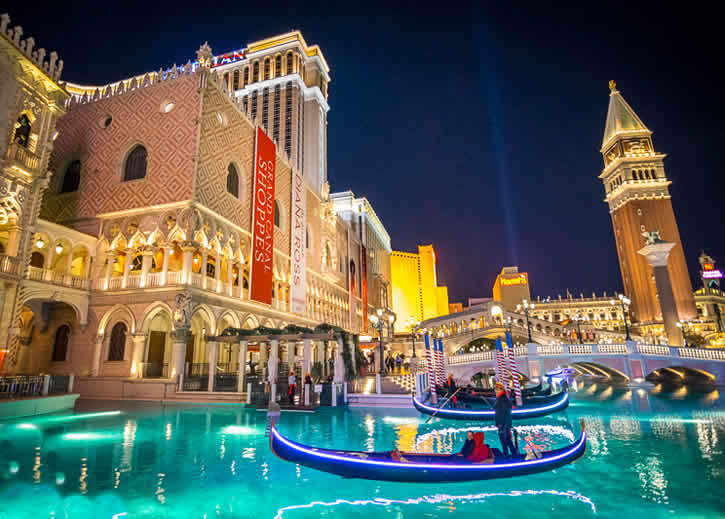 Located in the gambling capital of the world, The Venetian in Macau is known for both it's immense size and over-the-top luxury. Inside this hotel-casino, guests will discover canals and gondolas meant to replicate the romance and magic of the hotel's namesake, Venice, Italy. The Venetian is known for some of the most luxurious hotel rooms and shopping experiences in the world. Perhaps the most enticing thing about this place, though, is the more than 500,000 square feet of floor space dedicated to gambling and gaming.
2# The Wynn Macau – Macau, China

This luxury hotel and casino was built by Steve Wynn, who's been the man behind many successful gambling operations. Players can browse through roughly 100,000 square feet of gaming space occupied by more than 800 slots and over 500 table games.  The hotel boasts 1,000 ultra-luxury hotel rooms and a 54,000 square foot shopping area featuring some of the most expensive brands in the world. The casino has such an excellent word-of-mouth reputation that advertising is almost unnecessary.
3# Foxwoods Resort Casino – Connecticut, USA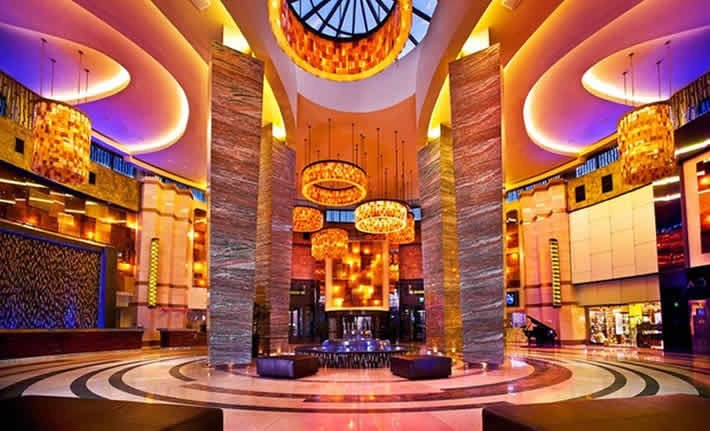 Located on the Mashantucket Pequot Indian Reservation in Ledyard, Connecticut, the Foxwoods Resort has set a new standard for casinos on the east coast of the United States. The resort has six separate casinos with a total of more than 4,000,000 square feet of gaming space. There are more than 380 table games available and over 6,000 slots. There are several restaurants to enjoy as well as a shopping mall with more than 80 luxury brand stores.
4# Caesars Palace – Las Vegas, Nevada, USA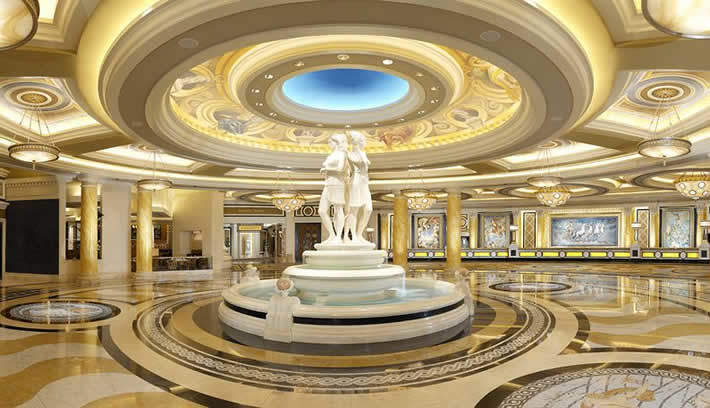 Caesars Palace is one of the oldest and most well-known names on the Las Vegas strip. For just over fifty years they have been the very definition of luxury and excess in Vegas. Caesars was the first themed casino to appear in Las Vegas with all of their buildings, inside and out, made to resemble ancient Rome. They obviously started a trend that's been copied countless times since then. Inside the resort, there are 3,348 rooms for guests, 25 different restaurants, 160 stores to shop, the 50,000 square foot Qua Baths & Spa, and 166,000 square feet of pure gambling excitement.
5# The Bellagio – Las Vegas, Nevada, USA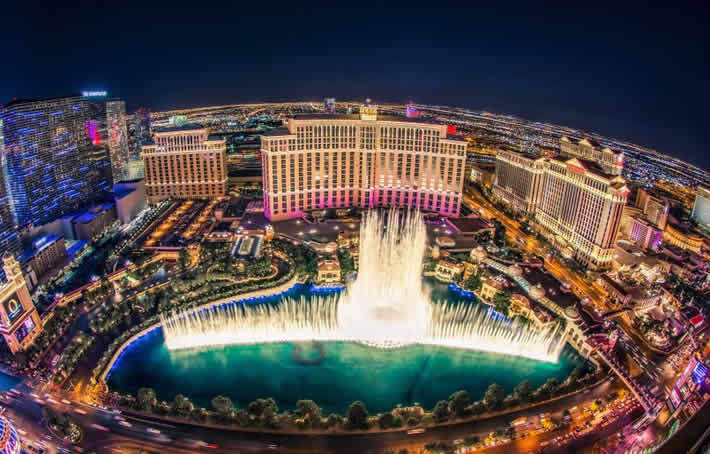 When the famous Dunes casino was closed and demolished, the Bellagio was built in its place. The casino is instantly recognisable due to the famous dancing fountains that have been featured in several hit Hollywood films like Ocean's 11 and The Hangover. For experienced gamblers, the Bellagio is best known for their willingness to open the highest of high stakes tables for those willing to risk the cost of an average house on a single hand of poker. Many professional players have visited to play at "Bobby's Room" where Texas Hold'em pots have been known to reach $1,000,000 and more.
6# City Of Dreams – Macau, China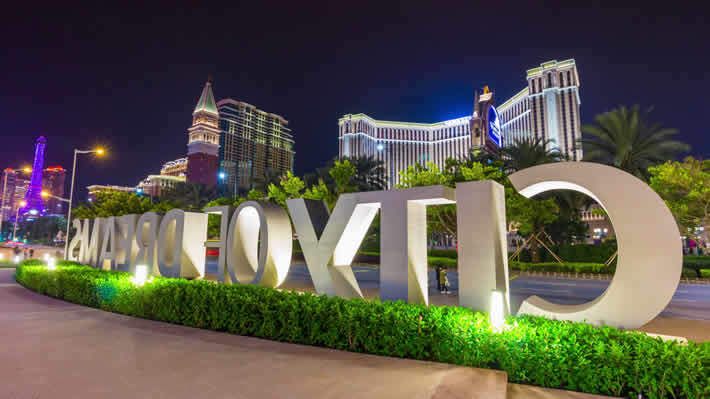 Costing more than $2.1 billion to construct, the City of Dreams casino has over 1,500 slot machines and more than 550 table games spread out over 420,000 square feet of floor space. There are more than 20 different restaurants to sample, including the Jade Dragon, a Michelin starred restaurant headed by Chef Tam Kwok Fung. The casino is also known for its amazing water show, House of Dancing Water, that showcases the talents of 80 performers in a 3,700,000 gallon pool.
7# Resorts World Sentosa – Sentosa Island, Singapore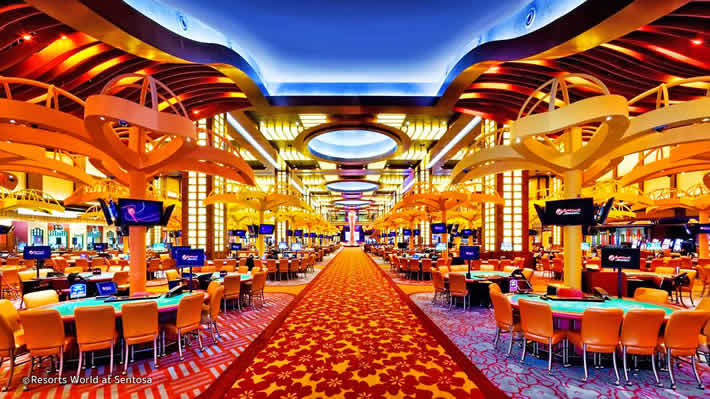 This breathtaking resort includes a casino, six hotels, an Adventure Cove Water Park, a Universal Studios theme park, and a Marine Life Park that is home to the largest oceanarium in the world. Players will find more than 2400 slots and electronic games as well as 500 table games. Each hotel has its own unique theme. Guests can choose from luxury rooms with a butler and a beach view or even a tree-top loft that sits 40 feet above the ground. This gambler's paradise ranks as one of the most expensive casino complexes ever built with a construction cost of about $5 billion.
8# Casino de Monte-Carlo – Monaco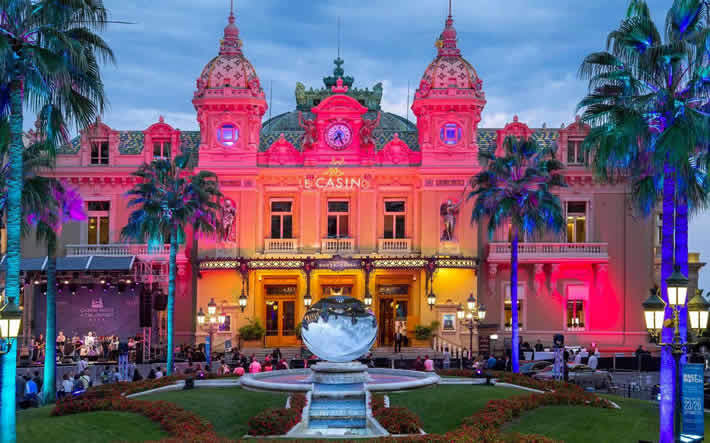 Though it's not as big as some of the other casinos we've mentioned, the Monte Carlo in Monaco is considered to be one of the most exclusive and high-class gambling establishments in the world. The inside and outside of the casino have been featured in many films, including several in the James Bond series. Far from the flashing lights of Vegas or Macau, this casino exudes elegance. Oddly, or perhaps not, the Monte Carlo is only for foreigners. Local residents aren't allowed on the premises.
9# The Clermont Club – London, United Kingdom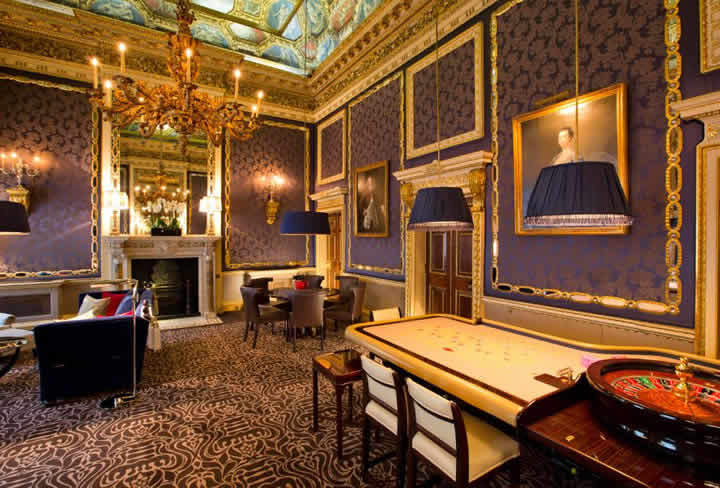 Bigger isn't always better, and the Clermont Club in London is a perfect example. Delivering a high-class, sophisticated gambling experience in a way that only the British could do, the Clermont Club offers just six gaming tables including poker, baccarat, Punto Banco, blackjack, and English roulette. Said to be the epitome of elegance, players will have to apply for membership to the club at least 24 hours before their visit if they want to experience this very unique casino.
Dreaming don't cost a thing… so if you are unable to visit these amazing places but would love to experience the thrills of casino betting, you can always visit our special sections with the best online casinos and meet me at the tables!