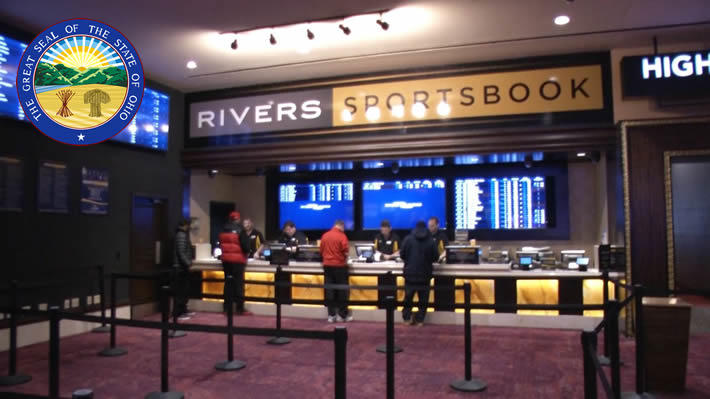 A new bill has been introduced in Ohio by two state lawmakers that would legalise and regulate  sports betting within the borders of the state.
House Bill 149, submitted by State Representatives Brigid Kelly and Dave Greenspan comes less than a month after Senate Bill 111, another sports betting bill, was submitted by State Senators Sean O'Brien and John Eklund.
SB111, which would make it legal to offer sports betting in the state's 11 casinos and racetracks, has not been brought before any committees so far, which is raising concerns that it may already be dead in the water.
Greenspan and Kelly's proposal would have the Ohio Lottery Commission regulate sports betting within the state. It would add two new members to the commission, raising the total to 11 and require that at least three of the commission's members have experience specifically in the sports wagering industry.
The bill also calls for the creation of a Sports Gaming Advisory Board whose purpose would be to research and develop recommendations for the commission over a three-year period. There would be 11 members on the board with seven of them being appointed by the state Governor, two by the House, and two by the Senate.
The bill would give the Casino Control Commission a part to play in the online sports wagering industry across the state as well. The organization would have the authority to investigate and regulate sports betting activities under the guidance of the Ohio Lottery Commission.
The proposal also calls for a 10% tax on sports betting with 20% of that money to be set aside in a fund to help with problem gambling.
Sharing his view of the bill, Greenspan explained, "At its core, this bill is intended to provide additional funding for public education in Ohio by making sports betting legal. The format and structure of the bill provide clarity as to the authority overseeing sport betting in Ohio while providing flexibility to address opportunities and challenges facing this newly legalised industry."
SB111, which was the first sports betting bill introduced in the Ohio Senate during the current legislative session, calls for a license fee of $100,000 for all venues that want to incorporate sportsbooks. Licensees would then be allowed to partner with operators to offer wagers on sports. Licensed casinos and racetracks would also be subject to a 6.25% tax rate on their gross sports betting revenue.
Until now, Ohio was one of few northeastern US states that had not considered legalising sports betting since PASPA was repealed last year. Neighbouring states Pennsylvania and West Virginia have both already legalised sportsbooks within their borders.
Slowly but surely, legalised sports betting is spreading through many states. Kentucky, which sits to the south, is also considering a bill that would make sports betting legal and the Indiana House Ways and Means Committee has pushed a sports betting bill forward to the House floor after making some amendments.