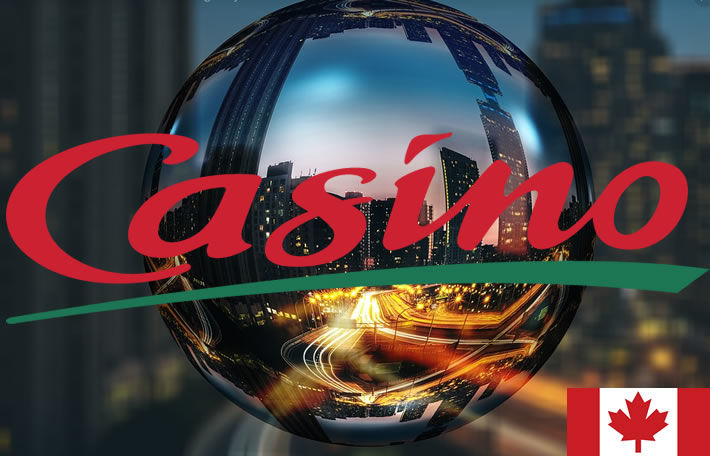 Ontario, Canada's largest province is planning to end its own monopoly on online casinos and open the market to private gambling companies.
Ontario's new Tory government published its first budget on Thursday, which came with language promising to expand online gambling options for the nearly 15 million Ontario residents. At present, there is only one locally authorized gambling site online, PlayOLG.ca, which is run by the Ontario Lottery & Gaming Corporation (OLG).
The conservative party has pledged to allow private operators to apply for licenses to operate online in Ontario, thereby establishing "a competitive market for online legal gambling that will reflect consumer choice." The province of Quebec announced similar plans several years ago, but so far nothing more has ever come to fruition. The Ontario government has said that they will consult with stakeholders in the industry to help put together a regulatory system that "reflects consumer preferences, fosters an exciting gaming experience and minimizes the burden on business while ensuring appropriate protections are in place."
In addition to making room for private companies in the online gambling space, the new Ontario budget also has stipulations that will allow Ontarians to purchase OLG lottery products through their smartphones. There is already an app from PlayOLG available in both the Apple and Android app stores that offers casino games but does not give users the option to buy lottery tickets.
The PlayOLG system came to life more than four years ago but has always existed as an almost forgotten secondary part of OLG's overall operation. The OLG monopoly generated C$7.58 billion in the 2017-2018 fiscal year with just C$73.1 million coming from the PlayOLG system. Province-operated web and mobile casino systems in British Columbia and Quebec brought in significantly higher revenue numbers even though both provinces have significantly smaller populations. 
The Tory budget included a major focus on gambling. The province also has plans to push back at the federal government to allow single-game betting on sports. Under current federal laws, the provincial gambling monopolies are restricted to offering parlay betting products, which don't carry much appeal for serious online sports bettors. The last attempt to overturn the restriction met with defeat in 2016.
Other budget allowances would make it possible for the large number of OLG lottery terminals to offer "more interactive gaming experiences", although no specific details were given on how that would be achieved. Land-based casinos in the province would also be permitted to advertise the fact that they offer free alcohol to players. The idea behind that stipulation is to allow the Ontario venues to compete more effectively against their United States counterparts south of the border.
Beyond casinos, several other changes would be made to current laws regarding alcohol. The current time that bars, golf courses, and restaurants can start selling alcohol would be moved back two hours from 11 am to 9 am. They have also suggested that bars may be allowed to continue selling alcohol past the current 2 am cutoff time. Convenience stores would be permitted to sell beer and wine, and alcohol consumption would become legal in public areas such as parks.
The Tories also announced earlier in the week that they would adjust laws to permit tailgating. For those unfamiliar with the term, "tailgating" is a North American phenomenon where sports fans get together in the parking area before a large sporting event and drink (large quantities of) beer and other alcoholic beverages out of the back of a pickup truck (the tailgate), or the back of a car or almost any other motor vehicle.
Interim leader of the Liberal party, John Fraser, said that he was having quite some trouble understanding the Tories' seeming obsession with alcohol as of late. Fraser even made reference to Premier Doug Ford as "Premier Wooderson", a reference to the character played by Matthew McConnaghey in the classic movie about a group of 1970's stoners, Dazed & Confused.