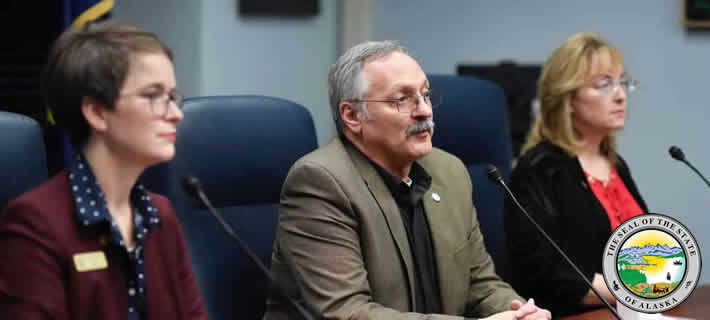 Representative Colleen Sullivan-Leonard (R-District 7) introduced House Bill 103 last month which would authorize commercial card rooms in Alaska. The cost of operation for anyone wanting to open a card room within the state borders would be a one-time licensing fee of $100,000 and a 9.5% tax on gross gaming revenue.
If HB103 passes, it would expand Alaska's rather tight gaming laws to allow for the operation of card rooms hosting both banked and non-banked card games such as Blackjack and poker. "Card rooms in the state of Alaska have been contemplated for years, now is the time to stop contemplating and make them a reality," said Sullivan-Leonard. "Let's bring the cards out of the back rooms and into a fun, social setting for all to enjoy."
There are already several small Native American gaming halls in Alaska, but commercial gambling is still illegal under the state's current laws. The bill is currently awaiting approval from the House Labor & Commerce Committee.
Worries About Creating New Problems
Alaska is a state with particularly large problems concerning addiction. Many say that the unusually rugged and demanding lifestyle coupled with often long periods of isolation drive many to self-medicate with drugs and/or alcohol. Because of this, many of the state's politicians have been opposed to anything that would allow for the further expansion of what have become known as "sin industries" — such as gambling.
A representative from the Alaska Department of Health and Social Services was quoted as saying, "Ask any Alaskan if they know someone who has struggled with addiction, and more likely than not, you'll hear a story about how a fellow Alaskan was hurt by a substance use disorder."
Official state numbers estimate that drug and alcohol abuse cost residents of Alaska about $3.1 billion annually. With Alaska's small and sparse population, that works out to an almost unbelievable $4,000 per person per year.
Still, Representative Sullivan-Leonard is pushing for the bill, saying that regulated gambling would undoubtedly prove to be an asset for the state. She maintains that card rooms would provide a "new tax stream…during uncertain fiscal times" that could be used to promote tourism as well as help with economic development.
Alaska Joins The Fight Against The DOJ
Perhaps showing that others in the state government might be ready to open the doors to legal and regulated gambling, Alaska Attorney General Kevin Clarkson has thrown his support behind other states that are challenging the recent US Department Of Justice reinterpretation of the 1961 Wire Act. This might not seem unusual, but Alaska doesn't even have a state lottery, much less any legal gambling, so it definitely sends a signal that something is being planned — or at least contemplated — for the future.
Back in January, the DOJ's Office of Legal Counsel announced that it was changing its original position on the 1961 federal law. The initial interpretation said that the law only prohibited gambling on sporting events across state lines. The new opinion states that the restriction bans all gambling, not just sports betting, between states.
If the new decision stands, it would effectively make interstate lotteries illegal, cutting off a source that has provided billions of dollars in aid to social programs, charities, and state governments. It would also shut down many currently-legal gambling operations and absolutely crush any hopes of legal online casinos and card rooms that would allow players to take part in games outside of their own state — something US gamblers have been craving for years now.
Along with attorneys general and lottery officials from other states, Clarkson is asking US Attorney General William Barr to either dismiss this latest Wire Act interpretation by the DOJ or provide states with immunity from it.
The Michigan Lottery authored a letter to Barr which was then signed by 15 officials from various states. The letter, in part, states, "The 2018 Opinion incorrectly interprets the Wire Act to apply beyond sports-related gambling. Given the 2018 Opinion's nationwide ramifications on government-operated lotteries and the inability of local relief to fully remedy Plaintiffs' harms, Amicus requests that any equitable relief rendered be nationwide in scope."