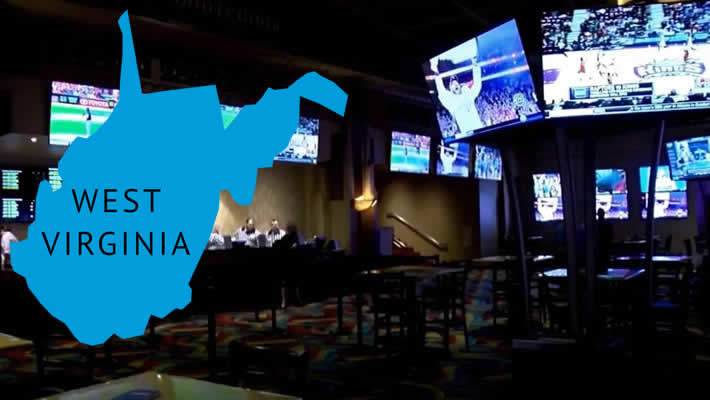 West Virginia's state-licensed sports betting operators have reported revenue of $10.1 million in the first six months of operation with the Hollywood Casino at Charles Town Races, run by Penn National Gaming, taking the market lead.
Customers placed bets totalling $99.3 million since the market first came to life on September 1, 2018. Lucky winners walked away with $87.4 million during the period.
The Hollywood Casino was responsible for the majority of the money changing hands. The establishment took $68.6 million in wagers and generated $7.5 million in revenue.
Earnings from Eldorado Resorts' Mountaineer Casino put them in a distant second place on the list. They saw $11.8 million in bets placed and generated revenue totalling $1.2 million.
The Wheeling Island Hotel-Casino-Racetrack and Mardi Gras Casino and Resort, both operated by Deleware North, reported revenue of $574,910 and $514,775 respectively. The Greenbrier reported overall revenue of $352,147.
Wheeling Island and Mardi Gras were the only two in the group to make mobile casino wagering available during the six-month period. Their BetLucky app, however, went offline on March 6. A "service interruption" was originally blamed for the outage but since then it has come to light that there was an infringement dispute between Miomni Gaming, Delaware North's sports betting technology provider, and rival tech supplier Enterg Software Solutions.
Seemingly as a result of the dispute, Delaware North has since terminated its contract with Miomni and both their online and land-based sportsbooks are currently closed.
From December 29, 2018 through March 9, 2019, the venues generated combined revenue of $670,442 from wagers placed through their mobile apps. Each was responsible for almost exactly 50%. Wheeling Island took in $335,474 and Mardi Gras $334,969.
During the initial six-month period West Virginia took in $1.1 million dollars in taxes thanks to regulated sports betting. $150,942 of that was used for administration while $855,342 went to the state.
Other forms of regulated gambling within West Virginia's borders have also done well. Since the state's 2019 fiscal year began on July 1, 2018, table games generated $75.8 million in revenue.
The Hollywood Casino at Charles Town was again responsible for the bulk of the earnings with $46.9 million while the Mountaineer Casino followed with $11.1 million revenue. State taxes for the fiscal year so far total $26.5 million.
Revenue from video lottery terminals for the fiscal year so far comes to $353.9 million. $184.7 million of that came from Charles Town, $68.7 million from Wheeling Island, and $66.5 million from Mountaineer Casino. The Mardi Gras was only responsible for $34 million.
The West Virginia gambling market will expand in the future as Governor Jim Justice allowed a bill that legalises online gaming in the state to pass into law by allowing the legal veto period to pass. The bill enstates a 15% tax on gross revenue for licensees and a $250,000 fee for a five-year license.