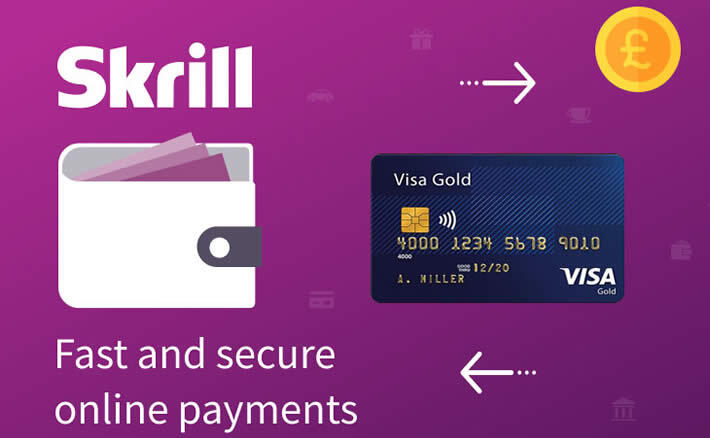 Taking two big steps forward, e-wallet payment processor Skrill has released a pair of new features that are sure to put a smile on the faces of gambling customers around the world. The company is not only making it easier to send and receive payments, they're giving customers the opportunity to earn cash rewards while doing so.
In this review you will find...
1.- Skrill's Knect Loyalty Reward Program
The new Knect loyalty program from Skrill is already active. It's a simple opt-in program that will earn customers cash rewards for simply doing what they've always done with Skrill. Skrill Knect members will receive points for every €1 (or local currency equivalent) deposited, withdrawn, or sent through their account—and yes, using the Skrill prepaid MasterCard counts, too. For example, you could earn this reward every time you use Skrill to deposit or withdraw at an online casino!
Join The Skrill Knect Loyalty Rewards Program
Opting in to the Knect program is a simple two-step process that will take you less than a few seconds. Just log into your Skrill account and:
Go to the "Knect" tab in the "My Account" section
Agree to the Skrill Knect Program terms and conditions
That's all. Once you've joined the program, you'll receive Knect points for processing transactions just as you normally would. As you collect more points you'll be able to redeem them for better rewards.
Claim Your Skrill Knect Loyalty Rewards
Redeeming you Knect loyalty points is even easier than joining the program. All you'll need to do is return to the Knect loyalty rewards section of your account and choose the "spend points" tab. From there you'll be able to see how much cash you can get for your points as well as redeem them when you're ready.
When you do decide to redeem your Knect points, your cash rewards will be added to your Skrill balance. You can then go ahead and spend the extra money just as you would any money that you've deposited or received through Skrill.
2.- Send Money Using A Phone Number Instead Of Email
In addition to launching the Knect program, Skrill has also made it possible to send money to friends, family, or anyone else, using their phone number instead of an email address. That means you can send payments to anyone in your contact list, even if you don't know their email address.
Maya, Skrill's senior product manager explained the reasoning behind the development of the new payment processing option. "I chose to build the feature because it's less common to communicate with friends and family via email nowadays (I don't even know my mum's email address.) This feature offers an easier way to send money—not only to your loved ones but to anyone you select from your phone book," she said.
The new service is regulated, secure, and meets all data protection and privacy laws. The new option is available in all countries where Skrill operates and supports money transfers in more than 40 different currencies.
Users can import their entire contact list to make sending money ultra-easy—even to people who don't yet have a skrill account—or enter any individual's phone number manually. Either way, the recipient will get their money within seconds, as always.
So, if you're a loyal Skrill user, your favourite payment processor just got a whole lot better. If you don't yet have a Skrill account or haven't used yours in a while, this is a great reason to sign in and take advantage of all the friendly features that Skrill makes available to users all over the world.