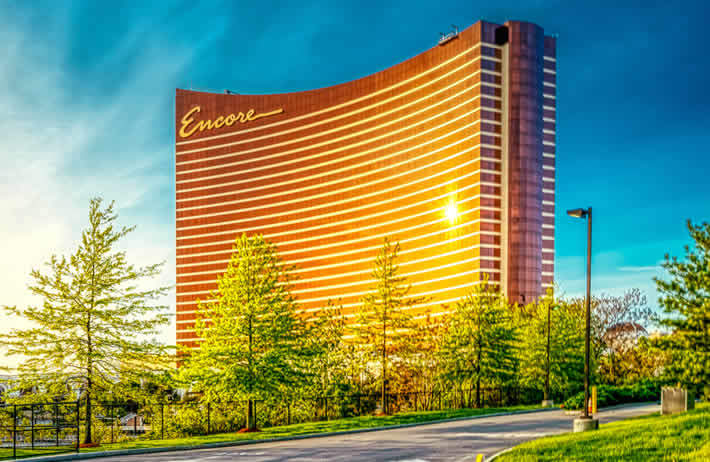 The Encore Boston Harbor casino resort has not even been open for 30 days but it is already the subject of a class-action lawsuit accusing the casino of cheating its patrons.
The suit was first reported in the Boston Herald. Joshua Garick, a Reading attorney, filed the suit in Middlesex Superior Court against Encore Boston Harbor and Wynn Resorts on behalf of plaintiff Richard Schuster.
The class-action suit claims that the casino is in violation of Massachusetts state law because blackjack tables pay 6 to 5 odds for a blackjack instead of the traditional 3 to 2. At the current playing volume, that would reduce casino payouts by $85,440 per day, which adds up to roughly $30 million per year.
Michael Weaver, a spokesman for the Encore, said in a statement, "Since opening, Encore Boston Harbor follows the Massachusetts Gaming Commission regulations for blackjack payouts."
The suit also claims that the Encore is cheating slot players by only allowing them to cash out whole dollar amounts and rounding the cashout amounts in the casino's favour. "When a slot player cashes out his or her winnings at a ticket redemption machine positioned throughout the casino, these machines only pay out in whole dollar amounts, without paying change, and without instruction on how to obtain the balance. The unredeemed change, therefore, is never returned to the player and is simply added to Encore's coffers," it states.
So far, it is unclear as to whether or not any other gamblers have joined Mr Schuster in the lawsuit, but Garick has said that he's been contacted by other gamblers, adding, "We assume other people have also been upset with this."
If you can't find the time to travel to the closest land based casino, you can also enjoy a pretty similar experience playing at a live dealer casino or… at the best online casinos offering blackjack games.
Casino Update
August 7, 2019
Court filings made on Monday, August 9, show that the class action lawsuit filed against the Encore Boston Harbor casino has been moved to federal court.
So far, proceedings have favored the casino. Just a few days after the suit was initially filed, a member of the Massachusetts Gaming Commission's investigative bureau said that "gaming agents reviewed the claims and have preliminary found Encore to be in compliance with the commission's rules and regulations for paying out blackjack wins."
Bob DeSalvio, president of Encore Boston Harbor, also called the claims "false and unfounded". He went on to say, "Every customer gets every penny that they deserve at Encore Boston Harbor and never would we engage in a practice that would actually keep any of our customers' money."
No official dates or deadlines have been set yet, but court papers indicate that Judge Mark Wolf has been assigned to preside over the case.