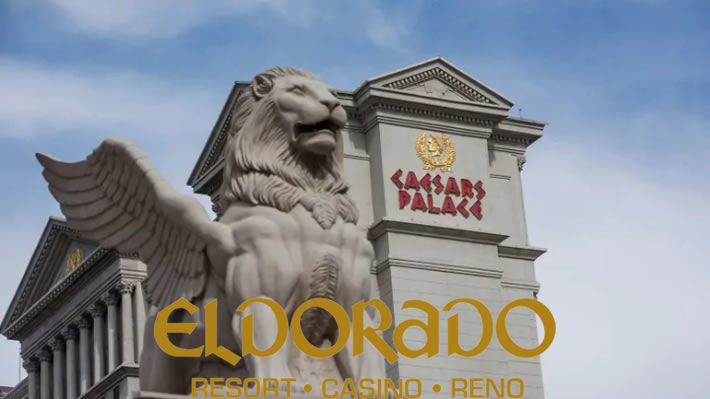 Eldorado Resorts is buying the iconic American casino operator Caesars Entertainment. If the deal is ultimately approved it will create the largest gaming company in the United States.
Caesars is already one of the largest casino operators in the world. The company owns the Flamingo and, of course, Caesars Palace, two of the most recognizable casino properties in Las Vegas, among others. The Harrah's brand, also owned by Caesars, has almost two dozen more casinos and resorts around the country.
Eldorado announced that it has agreed to a deal to buy Caesars through both cash and stock totalling $17.3 billion. Eldorado will also be taking on Caesars' nearly $9 billion in debt. The announcement of the sale comes just a few months after billionaire investor Carl Icahn joined the board of Caesars and began pushing for big changes.
If the deal is approved, the new company would own approximately 60 casinos and resorts in 16 states across the country including several in Las Vegas and Atlantic City. The newly formed company will give serious competition to rivals MGM Resorts and Wynn Resorts. 
Eldorado CEO Tom Reeg said, "Together, we will have an extremely powerful suite of iconic gaming and entertainment brands, as well as valuable strategic alliances with industry leaders in sports betting and online gaming,"
In a parallel agreement, VICI Properties Inc. will acquire some of Edorado's real estate, helping to generate about 3.2 billion that will be used to help pay down some of the debt.
"We intend to allocate the significant free cash flow from the combined company to reduce leverage while investing to improve the customer experience across the platform," Reeg said.