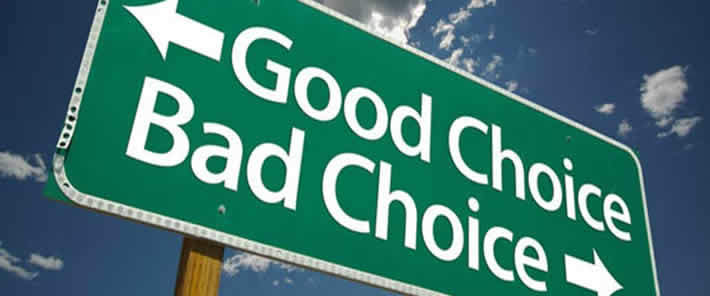 So… You are new to the online casinos and don't know where to begin, faced with a vast choice of casinos on the web? You've had bad experiences with random picked casino sites and you want to start fresh? Obviously, the essential thing is to do your research so that you can have a safe, fun and profitable experience playing casino games online. Here are some guidelines you can rely on when you set up on a journey to find a good and reputable casino venue on the internet.
First Rule: Stick to fastest payouts
It's no strange thing that deposits at casinos are carried out instantly, but when you want to cash out the withdrawal period can last from a few hours to five or even seven days. Of course, sometimes the casino operator has nothing to do with this, as it depends on the payment method you've chosen.
But sometimes, the casino purposefully stalls paying out your winnings. Why, you might ask?
Well, because the more you wait the bigger the chance you lose your patience and cancel the withdrawal, leaving your money at the casino account to be spent at the next slot machine and returned to the casino's fund (we've made a special article on the topic which you can find here).
Best casinos tend to enable payouts as fast as possible, with no risk of ever suspecting any inadequate behavior coming from the casino.
Second Rule: Remember the first rule
Don't start paying attention to withdrawal periods but then get carried away and end up at a casino that just doesn't provide fast and reliable services to its customers. We are sure you don't want to trust your money with a casino that doesn't treat you with appreciation and utmost respect.
Fast payouts are proof of the casinos undoubtedly honest performance. This is something you should always make your priority when searching a reputable casino website.
If you are stuck with a bad casino, don't fall for this old trick… wait as much as necessary to withdraw your money and say goodbye to this establishment for good!
Third Rule: Transparent rules for players
You don't want to sign in at a casino where rules and policies keep changing or are not as clear and direct as they are supposed to be. Sometimes casinos tend to present rules and requirements in a slightly confusing way which makes them open for interpretation, and this shouldn't happen.
In case something happens and you have to rely on the casino to stand by you as a customer, you can experience an unpleasant surprise and even a financial loss you weren't counting on. Always study the rules, read small fonts and don't get yourself into something you don't fully understand.
If you feel that the Terms and Conditions are too vague to be understood and don't clarify anything… run away! All the casinos listed in InstantWithdrawals.org have clear rules, including account limitations and payout information (options, fees and speed). That's the way it should be and you better stick to this one.
Lets see this in action:
Basically what you saw here is exactly what we mentioned before: a bad example of T&Cs will be vague and wont really offer any information in regards to payment methods and speed, while a good example of T&Cs from a reputable casino will let you know exactly how long you need to wait to receive your earnings, the methods available to deposit / withdraw and relevant fees.
Fourth Rule: Licensed casinos only
Casino has to offer fair play; otherwise it's no casino at all, but an internet scam. Make sure the casino you wish to join is properly licensed and regulated by a legitimate governing body. For a casino to be considered serious, it has to have the license or licenses displayed on their website so that customers can be sure that it operates abiding the laws of a well-respected licensing body.
Please notice that not all licensing jurisdictions are a real sign of trust. The reputable licenses are those issued by the Gaming Authority of Malta or the UK Gambling Commission, for example, as well as e-Commerce and Online Gaming Regulation and Assurance association (eCOGRA) Seal of Approval. Whenever a casino does not display these proofs, it may turn out to be a dangerous place.
Please note that some low level casinos post certifications that they don't have while the certifying entity is unaware. Just to make sure, double check that the casino is listed at the entity's website or contact them for similar purposes.
Fifth Rule: Bonuses worth while
All casinos offer sweet-looking bonuses, but you have to dig deeper in order to separate favorable bonus promotions from those that only look appealing but don't really make a difference and their only function are to serve as bait.
Often enough bonuses come as a welcome presents when you first sign in at a specific casino and they can be direct money prizes or in form of free spins. Sometimes, you can only become eligible to collect a bonus award if you make a deposit that has certain limits designated by the casino.
At a casino website, on the home page, you'll see bonus promotions taking up significant space, promoting attractive weekly, monthly or holiday bonus offers but don't be naive enough to go at them right away. Navigate to the promotions page of the site and read all about the promotion – maybe there are more requirements attached to it than you'd expect.
For example: ridiculous wagering requirements and max. cash out limits. If it's too shiny, better read the small letter. Be aware that these practices are common in non-reputable casinos.
We made a specific post with some examples of ridiculous casino bonuses that you should better avoid and some guidelines on how to choose the right cashable bonus.
Sixth Rule: Choose a long-lasting casino
Maybe one of the easiest ways to judge a casino without any extensive background search is to simply determine whether it has had a long and clean history. If the casino has been around for a while without any major public setback, it usually means it has been treating its customers fairly and offers quality services. There has been more than one case of casinos coming and going, stealing from customers and disappearing overnight. If the casino has passed the test of time it usually means it takes the business seriously and acts responsibly.
Seventh Rule: Excellent customer service is important
Getting into the world of Virtual Vegas can be overwhelming for most people. Some think they can't be tricked or confused and decide to go in on their own, but soon enough a problem, no matter how minor it is, will arise. Some people come totally clueless and need help to get started. For these kinds of situations a casino needs to have an efficient and friendly customer service. It is a good prevention technique to test out customer service of a casino before you even deposit money, to see just how available and helpful the team really is. Free Phone support, email contact and preferably live chat options are a must for a trustworthy casino.
Final Words
As much as you think a large library of games is a sign of a reputable casino, believe us when we say you can be wrong. Of course, having fun is a must, but saving your money is just as relevant. Follow our suggested guidelines and you won't be led astray by flashy graphics and confusing administration of unverified casinos. We wish you luck in your quest and may you have a safe and lucrative gambling experience online!