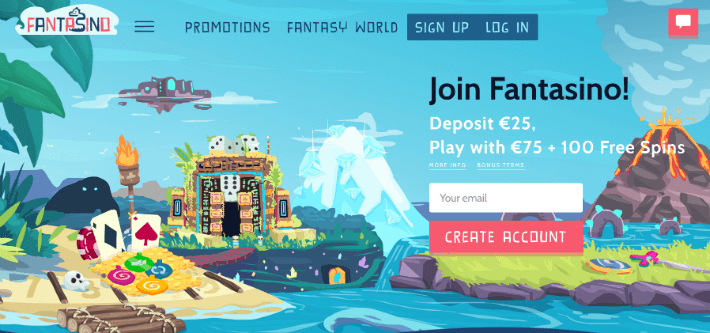 Apparently this immortal phrase is not always correct, specifically when it comes to Fantasino casino. Not to get you stressed out for nothing – the story ended well, so if you have an account in Fantasino, there is nothing for you to worry about. But let's go step by step.
So how it happened?
There are plenty brick and mortar and online casinos that loose money and close their doors or getting sold every year. Casino is a business and as in any other industry – a few strive while the majority can't make the ends meet.
What's special in this case that it wasn't due to high rental costs, marketing fees and all the usual suspects. We found out that few months ago, one lucky gambler won a massive jackpot playing slots in Fantasino, bringing the company on the verge of bankruptcy.
Now we are not talking about some low level, Curacao-licensed, home-office site. Those guys were/are pretty solid – licensed in UK, paying fast to players and so on. And yet, the jackpot was too big for them to cover.
The story ends well – instead of simple filing for bankruptcy, Fantasino owners choose the hard path and went looking for someone to help them keep the casino alive. Eventually they found a buyer who agreed to buy the casino and cover all their debts.
We don't have an official confirmation on the identity of the buyer. We just know that it's a publicly traded Danish Company.
*Update: the buyer is AMGO iGaming AB. 
It's Nice to Know
It's nice to know that even in the 21st century, one guy or one girl can still bring the house down.
It's nice to know that there are good people in the casino industry. Fantasino owners could've easily filed for bankruptcy leaving all their players high and dry. Yet they did the right thing. We wish them all the best and hope they will manage Fantasino after the acquisition as well. Respect!
It's good to know that running an online casino is not easy. We met many "entrepreneurs" that entered online casino market thinking it's easy money. It's not.