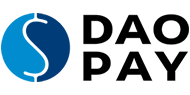 Looking for Daopay casino sites? Won't be an easy task: sadly we couldn't find any brands that operate with this mobile payment method. But the good news is that there are many alternative methods that operate in the same way. They allow you to deposit at your favourite online casino and pay later on your phone bill.
The shift from traditional to e-commerce trade has developed a need for safe and fast money transfers that enable buyers of online services to handle their business and private transactions in a secure, hassle-free environment. In online gaming, where high volumes of cash flow on a daily basis, privacy, versatility and instant processing time is of utmost importance, which is why online players are always on the look out for the best possible casino payment method.
In terms of availability, the current offer of payment tools is quite substantial. However, not all will fit the need of an online player; the fees, processing time, safety regulations and whether or not the method is widely accepted by the most reputable casinos and gaming sites are only some of the factors that determine what payment mediator the players will use for their in-game purchases, deposits and/or withdrawals.
Even if you have already found "the perfect" payment platform for your online gaming escapades, staying open to new possibilities is always a smart thing to do. Recently, DaoPay has managed to emerge and establish its position as a trustworthy and practical payment option, integrated into specific and more targeted gaming sites. For those of you whose quest for a perfect payment platform is still not over, DaoPay may just be what you have been looking for.
What exactly is DaoPay?
DaoPay is a service that enables fast and easy payments of digital content and online service on an international level. What differentiates DaoPay from other similar providers are the principles on which it stands. The founder of DaoPay, Peter Krapfl, was a disciple of a Daoist monk and used the wisdom acquired as a staple of his business endeavours. He created an optimal payment tool, which has since become integrated into various platforms accessible to billions of users in more than 72 countries.
How to deposit using DaoPay?
Using DaoPay Phone Payments will give you an option to manage transactions by direct carrier billing. You can use it through either Voice Payments or by PSMS Payments. The users will be billed via their carriers and the charges are confirmed when a call is made to a toll free number or after texting a code.
With voice payments, the user will dial a specified number and enter the provided code, authorizing the charge to be added to their phone bill. The procedure is the same with the PSMS and the charge is verified by no more than sending a simple text message.
Daopay Online Casinos
While Daopay is extensively present in European online gaming websites, unfortunately we couldn't find gambling websites accepting it. There are many alternative phone bill methods that are more popular throughout Europe:
These methods work the same way: you authorize a payment to your casino, that will be charged later on your phone bill. Please make sure to check their availability in your country and remember you can only deposit and not withdraw.
What are the gaming sites that accept DaoPay?
Wargaming
Wargaming is a website designed specifically for war-play gamers. The website features War of Tanks, a team based, interactive game, which enables the player to share the adventure in real time with players all over the world.
Newcomers will be provided with an extensive new members guidebook with all the details regarding the account, in-game communication, rules to survive, gameplay tutorials etc. The games include World of Tanks, World of Warships, World of Warplanes, Total War: Arena and other downloadable variations, and offer a massive gameplay potential to account holders, such as creating your own clans and member recruiting.
Payments on wargaming.net are conducted through DaoPay and the method is available to account holders located in Canada, French Guiana, Chile, Martinique and Guadeloupe. To submit the payment, the player will only need a functional phone line (landline or mobile).
Nexon
Nexon is a Korean gaming company with headquarters in Japan and offices across the world. Over the years, the company has launched a number of releases for PC and mobile devices and developed the first online quiz game called QPlay. Today, Nexon is famous by Korean anime style games such as Rider of Icarus, Mabinogi, LawBreakers, Duel of Summoners, Counter-Strike Nexon: Zombies and last but not least, Maple Story, a game that has brought them international fame.
To acquire in-game features and accessories, the player can use NX currency, divided into NX Prepaid and NX Credit. Credits can be paid for through PayPal, credit cards, PaySafeCard and, of course DaoPay. Using NX Credit instead of NX Prepaid will unfortunately restrict your in-game purchases, which is why NX Prepaid is recommended for an optimal experience or in case you would like to send purchased items to your fellow player as a gift.
Imvu
Imvu is more of an avatar social community platform than a gaming website, however, it allows you to use Imvu credits for your in-game purchases of items created by other members. Creating an account with Imvu is a great way to interact with other people of same age group, re-invent yourself through a customizable avatar, play online games, find your match, sell your own virtual designs and have loads of fun with other people that share your interests.
To pay for the goods and services on Imvu, you can use DaoPay to buy your Imvu credits, which you can then invest towards clothing, fashion accessories, interior design and other items in the Imvu catalog.
What are the advantages of DaoPay?
Apart from a quick and easy way of submitting a payment, an added value of DaoPay is that you are not required to provide your payment card and bank account details to the website you are purchasing from. DaoPay will allow you to keep your details private and still get the desired content, without disclosing any of your sensitive data.
This offers an extra layer of protection and makes DaoPay an ideal solution for higher volume payments. If you would like to keep records of your transactions, the history of your online purchases via DaoPay will be saved under your account and the most loyal users will be frequently awarded through gifts and promotions.
Bottom Line
While this payment method is present mainly in online gaming websites, we couldn't find casinos accepting it yet. If you are looking for alternative phone bill payment methods, you will find many options available. Online casinos are already working with a bunch of companies offering mobile billing. As mentioned previously, Boku, Zimpler, Pay by Phone and others are available to European players.
There are several advantages of using this method, but there are two big disadvantages:
Daily limits
No withdrawals available
Due to low limits, highrollers won't be using Daopay – or the alternatives. Besides that, many online gamblers prefer to use the same method to deposit and withdraw, therefore mobile billing casinos are not a good solution.
On the other hand, you won't be disclosing your financial information and that's how you will be protected against identity theft. If you need tight control of your gambling expenses, this is a good way too. As usual, everything will depend on your gambling style and needs. If you are a casual player that prefer to keep a low budget, then Daopay and similar methods will be just alright.
Mobile payment methods are expanding with the advance of technology, also in online casinos. So it's a matter of time until we see this brand listed in your casino cashier.