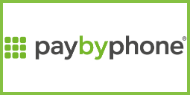 Are you looking for safe and reputable Pay by Phone Casinos? At this day and age it would be stranger if you wouldn't be able to use your phone for money transactions than it is because you actually can!
Online casinos try to stay up to date, so customers' newly emerged needs could be met and satisfied. As depositing and withdrawing money is one of the essential elements of online gaming and gambling it automatically becomes one of the concerns in the moment of choosing a casino to join.
You'd be pleased to know that mobile service providers are allowing their users to make deposits to online casino accounts. The amount later on manifests itself in their monthly phone bill. The whole process comes down to associating your phone number to the casino account and a chosen deposit amount gets transferred and added to your bill.
Pay by Phone is one of the best methods out there for mobile casinos, which is why it is gaining more and more popularity by the day. A significant number of reputable casino websites is offering this payment option as one of the alternatives, so it definitely deserves our attention.
Please note that this payment method is mainly suitable for European casino players. If you are located in the United States, please visit Bitcoin and VISA online casinos – recommended methods for USA players.
Best Pay by Phone casinos for 2022
Top 5 casinos with phone bill deposits and withdrawals
Making a Deposit at Pay by Phone Casinos
Let's move on to explaining the proceedings of making a deposit using a mobile phone device.
It is a simple process that obeys proper standards and it doesn't usually take more than a half of minute to conclude the transaction. The first thing you need to do is to log in to a desired casino and in the cashiers section choose a deposit method. Following this step, you need to enter a value you wish to deposit.
Normally, the mobile service providers will have a daily limit for allowed payments, which is good – it protects your budget and saves you from a shock upon receiving your last month's phone bill. On the downside, it makes it unsuitable for High Rollers. In case you enjoy gambling higher amounts, I recommend you to stick to e-wallets, Bitcoin or regular credit card transfers.
Next, the only other information you will be asked to disclose is your phone number. Now, the proceedings after this point are not always identical, but the only thing left is to confirm the payment. So follow any instructions you are given, whether it is a simple 'yes' or 'no' answer, or a text message confirmation, and you're good to go.
Here is our step by step guide on how to make a casino deposit at Pay by Phone casinos:
How to make Pay by Phone casino deposits
Withdrawing Money
As easy as phone payments are, withdrawals are kind of a problem. It's not that withdrawals are not allowed or prohibited, they are solely not possible. The software infrastructure necessary is yet not developed, and for now there is no way for a casino to pay real money to your phone credit. It is expected that online casinos and phone companies are working on resolving this issue.
Since the point of it is not to involve credit or debit cards, or bank accounts for that matter, in all probability phone service users will receive checks in case they'd like to cash out money from their online casino in the foreseeable future.
Benefits and Disadvantages of Pay by Phone Casinos
We can't be separated from our mobile phones, and the fact is we carry them everywhere we go, even if we leave from one room to another inside our home. Taking this into account, Pay by Phone payment method turns out to be extremely convenient.
Apart from this, it is as efficient as it is quick. And we have to admit it is, above all, secure. No personal data of yours is at risk while using Pay by Phone, and no player will argue this is one of the most important aspects of virtual gambling with real money. In addition, you are free to use the Pay by Phone system for other online transactions, like online shopping.
However, we have to be realistic and admit that mobile payments do have some downsides. One of the negatives of it is that the system depends on a handful of companies. It was created by such brands as Vodafone, Virgin Mobile, Three, O1 and EE. The number of casinos offering this payment option is constantly on the rise, but still limited. Momentarily, the system works only in UK and a few other European countries.
As mentioned before, the withdrawal option is disabled. A great deal of players prefers payment methods that offer both choices, not just deposits. And it's not like there aren't any, which is why mobile service providers should deal with this a.s.a.p. if they want to keep up.
How to Use Pay by Phone Bill in Canada
Funding your casino account using a pay by phone bill payment method provides incredible convenience for Canadian casino players. With this type of payment, your casino deposit will be charged to your phone bill. The net result is that you won't need to have funds available right at the moment of making your deposit. Your deposit amount will be added to your regular phone bill which you can then pay as normal.
It's important to note that there is no singular "pay by phone bill" processor. Instead, it is a service offered by various mobile phone companies. Most Canadian mobile companies will allow their clients to use their phone bill as a form of advance payment, although the limit on such transactions is usually quite low when compared to credit cards and other payment methods.
To use the pay by phone bill payment method to fund your casino account, you'll simply need to choose the payment method on your casino's banking page and provide your mobile phone number.
Generally, the casino will then send you an SMS message with a code to enter on the website. When you enter the correct code on the website, your phone bill will be charged, your casino account will be funded, and you'll be ready to play. You'll then see the charge for the amount that you've deposited on your next phone bill.
To Summarize
You won't find many Pay by Phone casinos, but the trend is growing. If you live in UK or other European countries you are probably good to go. This payment method is suitable for casual players who gamble lower sums and for others who may find the daily limits helpful. On the downside, this same limit make this method unsuitable for high rollers who may go for e-wallets, Bitcoin or regular credit cards to process their transactions.
It is really convenient to avoid providing personal details on each casino you want to play at. The option to use Pay by Phone on regular plans and also prepaid mobile phones makes it really appealing to mobile players. You just need to make sure that you have credit on the line and that's it. Really simple and secure.
While Pay by Phone is really fast for deposits, the system is not ready to process withdrawals. All the privacy mentioned previously doesn't worth much when you need to choose an additional payment method to withdraw your casino earnings. Right? We trust that this option will be available soon.