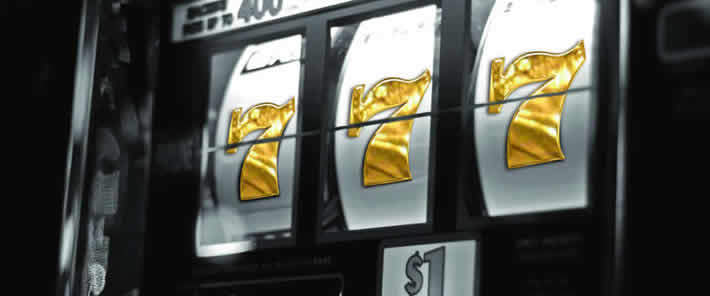 The first thing a losing customer will say is that the slot machine is rigged, whether it is at a land-based casino or at an online gambling center. We tend to make ourselves victims of injustice more often than never, especially if we don't understand how some things work and don't have either the time or the will to investigate.
This happens to be the situation with online slots and some people thinking they are, in fact, rigged. Skepticism is not always bad, it is like a form of a precaution, and fully understandable when it comes to gambling with real money. But let's see why the theory about rigged online slot machines doesn't have any substantial arguments to support it.
Mechanics made way for electronics
Slot machines are still experienced as machines, even though computer software was taken over and altered slot technology. Sure, slot machines were simpler in the past, you pull the lever and hear the cogwheels tuning inside, but past is the past. Nowadays, software stands behind both land-based machines and online slots, so they pretty much work the same way.
If you think online slots can be computer programmed to make players loose, well then the same logic can be applied to brick and mortar slots, as you are playing all the same games but channeling them through a different device. However, slot game software can't be manipulated in that way, due to various reasons – such as constant supervisions and testing.
RNG and regulation
In order to understand how hard it would be to rig online slots, one should know that slot software is operated by an algorithmic computer whose task is to create random combinations through series of random numbers. It is known as Random Number Generator, or simply RNG.
RNG carries out operations following an algorithm of mathematical operations starting from one random number and ending up at a completely different number containing a huge number of digits, them repeating it times on end, making it impossible to predict any future or past actions.
The computer has no input of past spins and every reel combination is random.
You can lose if you've lost ten times before, or you could win again if you've won big on your last spin – there's no way to tell.
RNG is in charge of producing randomness, and third party testing companies are there to control fairness of casino games, including online slots.
These companies are independent third parties and their job is to make sure games show random results and meet payout percentage requirements, as in some jurisdiction these are determined by lawful regulations. An example would be Technical Systems Testing (TST).
Apart from this, government bodies like the UK Gambling Commission, Jurisdiction of Gibraltar, the Malta Lotteries and Gaming Authority and others, function like supervisors and impose rules and regulations both software developers and casinos have to meet in order to acquire a respected casino license to operate.
Regulatory agencies provide casinos with proper certification so the players can keep their piece of mind.
Software isn't bug-free at times
What every customer indulging in services of any type of computer software has to know is the fact that sometimes these things have bugs, and malfunction or crash.
Computers aren't made by computers, but by humans, and some of these products fail to satisfy users at one point or another.
Such cases are known to happen, for example last month a woman thought she had won almost $43million in a New York casino on a slot machine that had a max payout of $6,500 before the management informed her that the slot was broken and had to be pulled from the casino floor to be fixed.
Similarly, a woman in Oregon thought she had won $8 million, but the casino didn't pay since it was evident the machine was broken, having a max payout of just $20,000.
These things make customers bitter, but they are by no means signs or rigging. All machines have a stamp on them that says: 'malfunctions void all pays and plays.'
Something to think about
There is a very good advantage attached to online slots that grounded slot machines lack. We're talking about the theoretical payout rate, the payout percentage, or simply RTP. This is an official piece of information about a specific slot, being published by the developer or the casino.
RTP is a legitimate indication of the odds of winning when playing a slot. It is expressed in percentages, telling you precisely how much a slot is estimated to pay back to players.
This means you don't have to be clairvoyant to know what to expect from a slot, just stick to reputable, licensed casinos and slots with higher RTP.
As you saw in our casino software section, most of the companies publish their official RTP rates, as this is a standard for most European oriented casinos.
For USA players the situation is a bit more difficult since many software companies do not post official data, such as RTG for example. In those cases where official RTP rates are not published, we recommend to search for a third party testing company monitoring that particular online casino. Otherwise, you can check the review section mentioned above, where we recommend the best RTG casinos with instant payouts. And if you are not particularly into RTG slots, then you can go with Rival or BetSoft casinos which publish the payouts of most of their games.