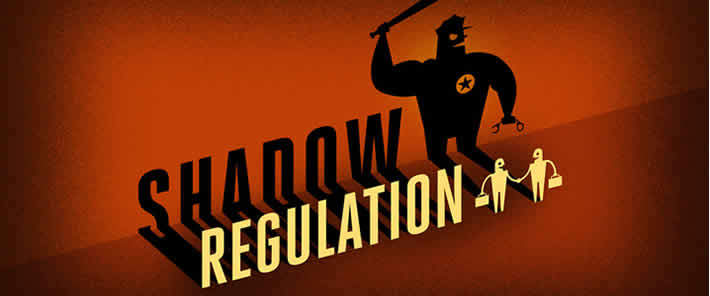 We spoke about Online Gambling Regulators previously and here we come back with more details and information.
The relationship between gamblers and gambling operators is generally peaceful. Even so, some players wish to be provided with the additional comfort that regulation provides.
Governments love to regulate things by their very nature. They see themselves as the guardians of the public interest and look to intercede in a lot of our affairs.
Some of these might be seen as for our own good. For instance, the requirement to wear a seat belt in a lot of jurisdictions. It might also be to protect us in our business dealings, to ensure that we are not taken advantage of.
If you remember, we published an article: "Casino License: Sign of Trustworthy casino or completely meaningless?". Here we move forward with the analysis, showing you which licenses are out there and how they can protect you.
Why Do We Need Gambling Regulation?
Gambling regulation seeks to protect us, and this is the only reason it exists.  It operates behind the scenes, doing things like ensuring that operators meet certain standards in order to get a license. Online casinos should also abide by the requirements in their operation.
In jurisdictions that allow for land based gambling, we see this evidenced in various gambling or gaming commissions. They oversee this process and provide some level of protection to the public.
Principle: Minimum level of oversight
People generally overestimate the scope of these regulations. They are designed to provide a minimal level of oversight and do not get involved in the smaller disputes. Also to ensure that the overall business setup is one that does provide this minimal level of public protection.
If a gambling operator does not comply, then they may lose their license.  In the case of land based gambling licenses, this will mean their closure.
The licensing boards have a regulatory monopoly in the given jurisdiction on the land based side anyway.  So there is a strong incentive indeed to comply with the regulations.
Big help: Competitive Gambling Environment
The normally competitive environment that gambling establishments are in, will help you. It will generally serve to ensure that the interests of the players are pursued.
If they don't make their players happy, they will go somewhere else, and this is a very strong incentive.  Regulations ensure that we don't have just the appearance of this and addresses the things behind the scenes that need to be in place to function properly.
Online Gambling Regulators – RNG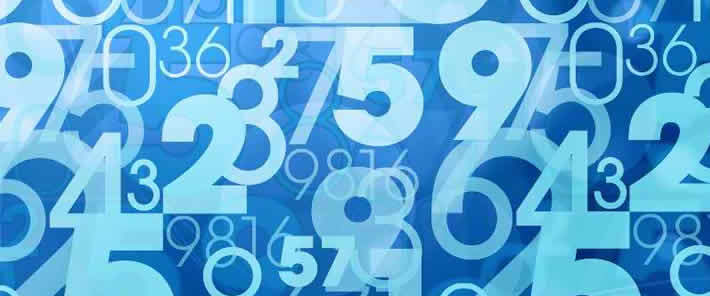 Online gambling at least appears to require a higher standard of regulation, due it its nature. Even though computer programs do play a big role in land based gambling these days, through the use of gambling machines such as slots, the entire realm of online gambling is hosted on computers, aside from the live dealer setups many online casinos now offer.
Some people may worry about the fairness of the games, although regulators are not concerned with it. Perhaps it should be, or it would be, but online gambling operators don't have any obligation here.
Operators tend to get their software independently verified though, to appease the concern of their players. This is one of several ways that the market regulates things internally.
On top of this, if their software wasn't fair, then this non-randomness could be taken advantage of. This scares online gambling operators more than anything.  It has happened before in a few instances, wasn't intentional, but programming errors resulted in people gaining big edges and costing the operators money.
Real Operators don't need to cheat
If the payouts or results are unfavorable, people will pick up on this in various ways. It's already a struggle to manage this even with fairness, as a number of people will incorrectly perceive payouts to be unfavorable even when they are not.  The sense of unfairness will definitely drive even more people away.
Online gambling operators don't need to cheat, as they already have the odds in their favor by design.  This doesn't mean this never happens, but when it does, the word gets out and this severely impacts the operator in a terrible way.
It takes so much for casino operators to acquire a loyal audience!!! It would be crazy to throw all that effort to the trash can. In terms of costs, it is really expensive, as we explained in our article Be Careful with New Casinos. Reputable online casinos are here in the long run, and they don't cheat. The ones that do, are not serious and you can catch them almost immediately with the tips we provided on that article.
Trusting a Casino Operator
Trusting an operator with your gambling deposits is another issue though, and this is where gambling regulators come in.
Perhaps you can trust the operator by way of their reputation, and this is actually the way that trust is built in practice.  Perhaps you aren't too familiar with them but you can look at their online gambling regulators and gain some insight into how trustworthy they may be.
People often aren't familiar with the names either, but the mere fact that they are regulated is seen as sufficient.  The truth is, regulators really don't or can't do all that much, and this is more a matter of prevention than anything. To set some standards such as the requirement to segregate players' funds and such, and to monitor this.
Online Gambling Regulators Intervention
This is the biggest thing by far, the segregation of funds, and you never want your funds mixed in with the company's, which puts your money at risk and if business conditions deteriorate, you could lose your money that way.
Regulators can also intercede if the conduct of an operator has been particularly egregious. The bar here is set pretty high, higher than people think. It takes a lot to bring an action like this.
However, with the way information is shared online, negative experiences of players are transparent and even amplified. Of course, operators need to be particularly aware of this.  This is what keeps things running smoothly, far more than regulation does.
Now that we've spoken a bit about regulation in general, let's have a look at the major online gambling regulators, by region.  The region is where the regulatory body is located in, not where the players are.
North America, Central America, and the Caribbean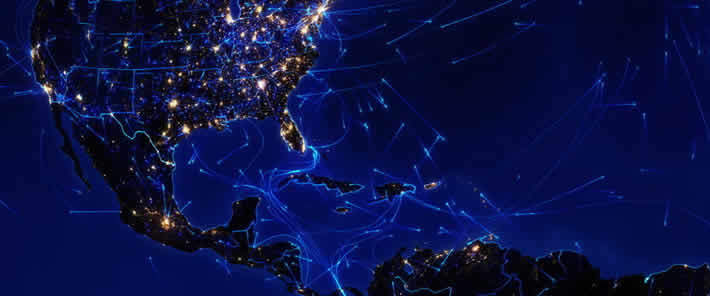 Kahnawake Gaming Commission
While located within the borders of Canada, the Mohawks that operate this gambling commission consider themselves to be independent. The authorities stay clear of them, which is what makes them so unique.  They do have some gambling operations in addition to their commission, but overall are seen to be both competent and fair.
This commission was involved in the dispute with Absolute Poker and Ultimate Bet, and this does provide some insight into the limitations of licensure. They can take away the licenses but can do little else in these circumstances.  Overall though they are seen as a solid regulatory body.
Please visit our section listing the Best Canadian Casinos for the best casino experience.
U.S. Based Online Gambling Regulators:
Now that we have regulated gambling in the U.S., this is regulated by the gambling commission of each state.  So far, we have the Nevada Gaming Control Board, the New Jersey Casino Control Commission, and the Delaware Division of Gaming Enforcement.
These regulators do a great job on having online gambling regulated where you live. It so tightly regulated, that it's a clear advantage. It can't get much better than this actually.  U.S. authorities refer to offshore gambling as unregulated, although they are regulated, just not by them.
Please visit our section with the Best USA Online Casinos for more information and options.
Panama:
Panama has been licensing online gambling operators since 2002, and they are generally well regarded in the online gambling community.  This is the same regulator that oversees the land based gambling operations in Panama, so they have a lot of experience and just didn't pop up to serve offshore gambling sites.
The regulations here are pretty robust and Panama does a good job at excluding undesirable operators. This is a fairly desirable license for an operator to have, although they are required to host their servers in Panama.  This does give the authorities a higher degree of control over them.
Antigua and Barbuda:
they have been at the forefront of online gaming regulation for many years, and took on the U.S. government back in 2003.  The battle is still going on but the WTO has sided with Antigua all along.
This fierce defense of their rights to offer online gambling extends to their protection of players as well. Antigua is considered to be one of the better online regulators out there.  When you refuse to let the U.S. government push you around, this does say something.
Curacao:
Curacao does have regulated land based gambling. A jurisdiction normally consolidates its gambling regulation under a single body, but Curacao created a separate one for online gambling in 2002.
The idea here seems to be to offer less stringent regulation to offshore operators. Their licenses are very operator friendly in fact.  Some of the sites with Curacao licenses may be fine gambling sites, but the license doesn't add a whole lot to their appeal. Operator friendly is the opposite of player friendly. Not saying that usually happens but… just note that in case of trouble, you are on your own.
Aruba:
Aruba's regulations are similar to Curacao's, other than they have a single body which regulates both land based and internet gambling, and therefore their regulations are a little more robust.
An Aruba license isn't the most desirable one out there though, although this does not mean that the site is not any good, and sites needed to be primarily evaluated based upon their own merits anyway. 
Online Gambling Regulators in Europe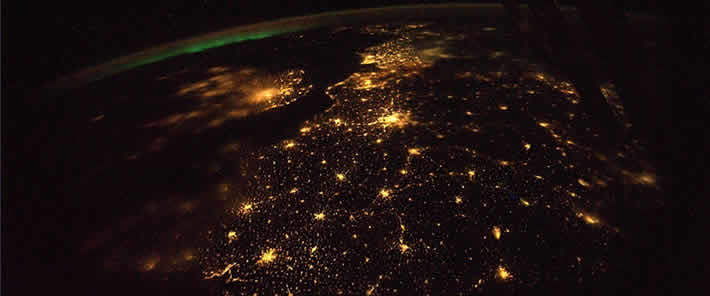 U.K. Gambling Commission
The U.K. has gone all out to design a strict and very well-regulated system of licensure.  Being a domestic system, its purpose is to provide additional and robust protection for U.K. players, and it certainly does this well.
Even if you aren't from the U.K., this is really good! Having a site licensed there does indicate that the site meets the higher regulatory standards of the U.K. Gambling commission. It definitely is a good thing.  If anything, they err on the side of over-regulation, but that just adds to the value of the license.
Please visit our section with UK regulated online casinos for more information and options to choose from.
France
France regulates its domestic online gambling market to a certain degree. Only licenses French sites and limit these sites to French players only.  This has met with a fair bit of criticism, especially from the high tax rates they charge sites which gets passed on to players ultimately.
Many French players play at sites regulated in other jurisdictions. While playing on a French site in France, will have you in full compliance with their laws. I honestly think that France has some work to do here, making the regulation more player friendly.
Italy
Italy's regulations suffers from exactly the same problems as France does. Confined solely to the Italian market and charging higher fees and taxes.  Countries such as the U.K. and Denmark have learned from the mistakes of these countries, although France and Italy have yet to.
An Italian license is perfectly fine if you are an Italian, although many look outside the country for their gambling sites.
Spain
Spain is another segregated regulatory scheme. It hasn't been particularly good at addressing the issues of competitiveness that domestic regulators face.  If you assume you have a monopoly but you really don't, you aren't going to do as well as you hope.
Many Spanish players choose to gamble on Spanish regulated sites, while many do not.  It's a bit of a plus to play on domestically regulated sites, but external ones remain tempting to many.
Denmark
was the first European country to take a progressive view of gambling regulation. It served as a template of sorts for the new U.K. regulations that followed.  A key part was coming up with a scheme to regulate their online poker players while still allowing them to play on the main sites.
Denmark continues to evolve their regulations and have taken a real pragmatic approach without over-limiting access.
Malta
is one of those small jurisdictions that offers worldwide licensing for a small fee, without just selling them. The regulation here is actually pretty well respected.
Malta has become one of the premiere online licensing jurisdictions in the world. A gambling site having a Maltese license is seen as a real plus.
Isle of Man and Aldernay
These two jurisdictions were involved in the Black Friday poker affair. We got to see how good these regulators really were when the chips were down.  Isle of Man came through with flying colors by way of their regulating Poker Stars properly, while Aldernay became exposed a bit with their mishandling of Full Tilt.
I'm sure Aldernay learned from this but Isle of Man came out looking very solid from all of this and remain very well respected.
Gibraltar
In spite of its tiny size, Gibraltar has become a major gambling hub.  There are 30 gambling companies located there, attracted by both their very friendly tax structure and their good degree of regulation.
Gibraltar cares about maintaining this good reputation and even takes on other jurisdictions to look to maintain the advantage they offer their players.
Asia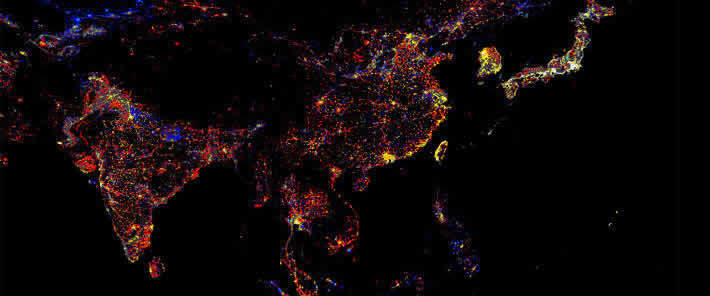 Philippines
Gambling in Asia is for the most part regulated by non-Asian jurisdictions. Asia's gambling regulation is way behind what we see in the West.  A Filipino gambling license allows sites to market to players in Asia, except for Filipinos.
There are incentives for companies to locate their operations here. The Philippines is eager to become an online gaming hub even though they don't approve of their own people gambling.  This is not that unusual though and many regulators prohibit their own residents from being targeted.
Some Asian players may feel more comfortable playing on a Philippine licensed site, but there's nothing really that special about these licenses.
Bottom Line
You can benefit from a little more stringent regulation and a little better protection depending on where you live.  There's a price to pay though, as the terms of the license doesn't tend to be as site friendly. This ultimately impacts player experience to some degree.
These players can choose to play at sites regulated outside their country though, as they go. Regulators think that if they regulate online gambling themselves then everyone in their country will play at these sites, but a fair percentage of players do not in many of them.
If the regulations are well thought out though, like the U.K. regulations for instance, then they can capture a large share of the market, and if not, maybe half of it.  Some sites may not accept players from certain countries based upon this regulation, but many don't care about this.
Players who live in countries or areas without domestic online gambling regulation can just choose wherever they want to play, provided a site accepts players from the country or region they live in.  Among these sites, some of them have better licenses than others, and having a stronger and more respected license does add some prestige and reliability to a site.
In the end though, the quality and reputation of the site matters the most, as well as the other factors that make an online gambling site desirable, although who regulates them does matter a decent amount.