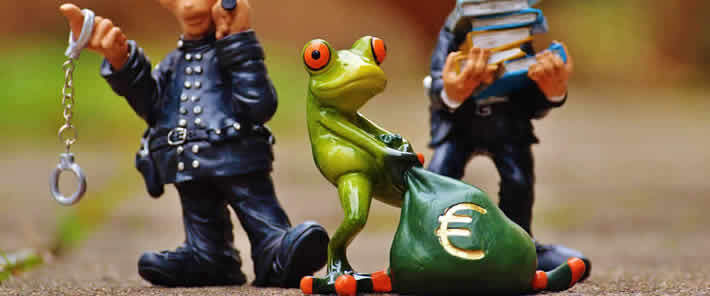 Unless you are chasing bonuses from new / not trusted sites, situations when casinos refuse to pay a customer are very, very rare. Don't jump to conclusions and think this sort of thing happens often, because casinos would have a very bad reputation if that was the case, and they wouldn't stay in business for long, that's for sure.
But the possibility exists…  And most casinos are private enterprises, so if you stumble upon a rootless casino, in the sense that it doesn't have a proper licensing authority supporting it, well, you could find yourself in a pickle. We'll be happy to provide a selection of advices in this text regarding what you should do in the eventuality of casino denying you your winnings.
Don't panic and contact customer support
In this day and age, when communication has much been facilitated by technology, there shouldn't be a problem for every casino to provide their users with proper customer support. Now, there are various options. They may have e-mail correspondence available, contact by phone or live chat. Most likely, all three options will be at your disposal.
First thing you should do, though, is maintain a clear head and keep your relevant info close by. This concerns registration details and information about the game and the result in question. If you have documents, even better, in case the operators request you to send them copies via e-mail or fax. It is preferable that you chat and not email or call. The reason for that is that you want to have the conversion records if any further steps will be required and on the other hand, you give the casino a bit less time to formulate some lawyer friendly response.
Live contact is quicker, more direct and more efficient. You have the right to ask for an explanation, but it is extremely important how you do it. Sounding threatening and angry is out of the question. It might relieve the stress, but it is simply counter-productive. Polite addressing should do the trick, and you will probably resolve the issue faster and smoother than expected.
If you still choose to make a call, record or make notes of the conversation, including relevant data like the name of the person you are speaking to and the time of calling. And if you're using the live chat option, make use of the screenshot possibility to log the interaction. Remember, the point is to clearly explain what the problem is.
Don't hesitate to come forward
If your talk with casino's customer support doesn't go as well as planned, feel free to contact us, assuming that you still want to pursue the case and get to the bottom of it. If you are here reading this, we reckon you found the casino recommendation somewhere on our pages, therefore give us as a sign that something's up and we'll get right on it.
Since all casinos we suggest are proud holders of reputable licenses and lawfully regulated by specific jurisdictions, there's no reason why you wouldn't contact the licensing body as well. After all, they are supposed to guarantee fairness to users and should be the first to react upon receiving a direct complaint.
It is probable they will appoint agents and technicians, which is to say, skilled people to analyze the situation.
Be a responsible gambler
The essential matter in all of this the importance of playing at reputable casino sites. How do you find one? Well, the internet is full of free information you ought to explore and go through suggestions you find most suitable. Once you create a shortlist, check them all out.
Pay special attention to following things before you head out to the cashier and make a deposit: respectable gambling license and terms and conditions. If the first element is legitimate and you proceed to play according to whatever the second element proposes, you almost certainly won't ever have to apply any of what we've just laid out.