Online world is full of amazing and unique slots and it will take days to list them all. Luckily, we've chosen a more difficult task, to name 4 revolutionary online slots, without each online gambling wouldn't be the same.
Needless to say, that our pick is based on our taste and opinion, so you can drop us a note if you feel we left some behind.
Cleopatra Slot
I can here you say "What? Cleopatra? But it's old. It's been in Vegas casinos for decades." So before you get angry, let me explain.
Cleopatra is indeed one of the most popular land based slots. It was definitely revolutionary at the time. Together with Queen of Nile those are the first slots that brought us the 15×3 free spins – 15 free spins with x3 multiplier, the feature that became a corner stone of slot machines around the globe.
But, it's not the reason why we placed it here.
As you know, big companies are the last to react to changes and trends. They let the young boys test the water before they turn the ship. That's exactly what happened when online gambling emerged. It took companies like IGT, Bally, Aristocrat, Novomatic over a decade! to respond.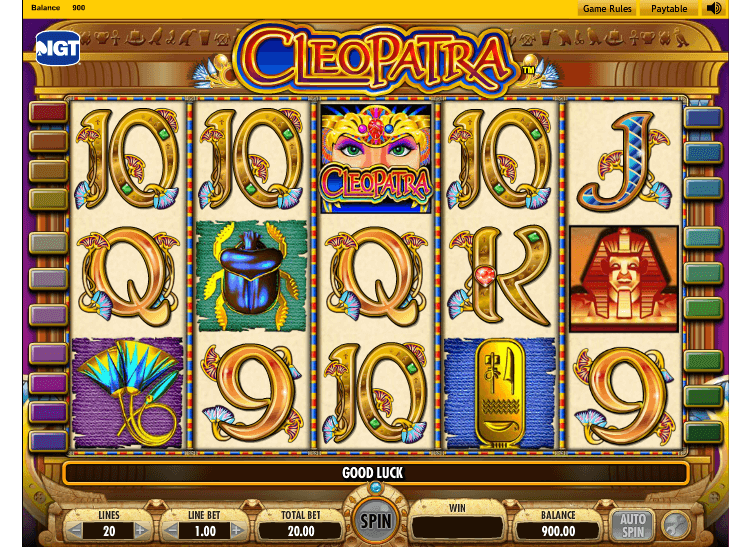 Now it seems almost unbelievable, but that's exactly what happened. The launch of the online version of Cleopatra slot can be seen as the moment when all the gambling giants understood, or started to understand, that online gambling is not a trend, but a revolution. A complete to change in the way we understand and experience gambling.
Fruit Warp Slot
Exactly on the other side of the scale stands the Fruit Warp slot. By developing this reel-less slot, Thunderkick changed the way we think the slots should be. Yes, there were nontraditional machines before, like various Candy Crash slots, but here they were still based on a familiar concept.
Fruit Wrap is completely different from what we imagine slots to be. It probably won't be the most popular game at the moment, but it opens endless future opportunities and a new way of thinking.
Mega Moolah Slot
Microgaming Mega Moolah is the most famous online Mega Progressive Jackpot. Till it emerged, the common belief was that the money in online gambling will never be the same as in brick and mortar casinos. Mega Moolah with it's monster 8-digit jackpots changed that approach and proved that you don't have to go to Vegas, Atlantic City or Macau for a chance to become a millionaire.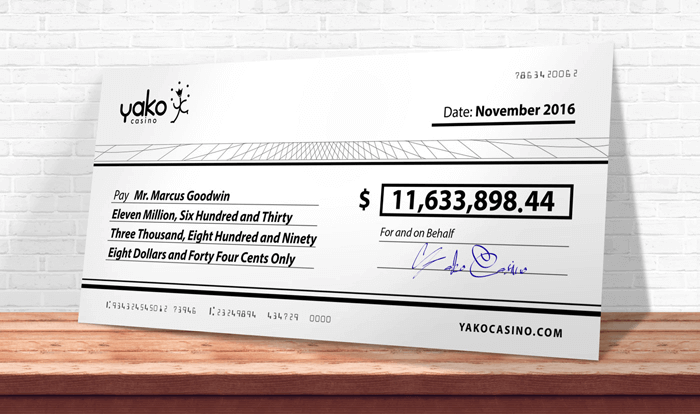 Online casino industry is still "smaller" then live casinos, but it's getting there in an enormous pace. Will it become the main way to play slots or will it always lag behind – only the future will tell.
By the way, Mega Moolah's £13,212,882 jackpot is not the biggest in the history of online casinos. The record belongs to Net Entertaiment Mega Fortune with €17,860,868.
Spin Lotto
Now this is definitely not a familiar name and we doubt it will become in the next year or two, but give it some time.
The main puzzle gambling companies around the globe are trying to solve is can be summoned in one word: Millennials.  The generation that only now entered the casino doors for the first time. What games they will play? What is gambling for them?
Can you imagine a kid that grew up with an iPhone in his hand, played Xbox all his life and shared every moment of his life online? Can you imagine him sitting for hours in front of some classic 3 or 5 reel slot and making spin after spin. Probably not. They need something else.
Gamevy on Vimeo
It needs to be faster, social, skill based and probably few other things. That's where companies like Gamevy and Gambit enter. Gambit with it's skill based slots is Vegas rising star. Gamevy, an award wining young company is there to follow the steps with first skill based, or should we say controllable online slots. Most of them cannot be even called slots. Maybe besides Spin Lotto, which is the reason why it's here.
Final Words
We started with Cleopatra, one of the casino classics and ended up with a new, different, unique Spin Lotto. Only few decades separate between the two, but they are incomparable.
The world spins faster and faster and it makes us wonder: How slot machines, or how casinos will look like in 5 or 10 years from now? Since our crystal ball is out of order, we will just have to wait and see.