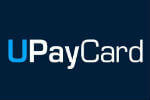 October 2017 UPDATE: we have been contacted by the UpayCard team letting us know that UpayCard no longer accepts gambling transactions in the United States.
For more information about this, please visit our latest post: No more UPayCard for USA Casino Players
Sad day for USA casino players… as UpayCard, one of the few e-wallets that processed casino transactions leaves the market. In times where there are not enough processing methods available, we lose an important one that was quite popular within the U.S gambling community.
Don't get me wrong, is not that we are left with nothing, but options scarce. That's why we need to pay more attention and select carefully, getting unbiased information about alternative methods.
That's why we are here, to help you choosing a new Payment method to withdraw your casino earnings as fast as possible, without spending much on fees.
VISA
Bitcoin
MST Giftcard

Instant Deposits


Not available for Withdrawals

Instant Deposits


Also available for Withdrawals


Instant Deposits


Not available for Withdrawals

Not Anonymous


No Fees to deposit

Anonymous


Very low fees


Discrete – No financial information disclosed


$5 per transaction

Some USA Casinos Accept it
Check Review

Few USA casinos accept it (slow pacers)


Check Review
Best USA Casinos with Fast Withdrawals for 2021
Top Casinos with fast deposits and withdrawals for USA players

Previous UpayCard Review
When talking about UPayCard casinos, the first thing you need to know is that currently UPayCard is without a doubt the best withdrawal method in USA Friendly online casinos.
Besides Bitcoin, this is the only option that allows USA players to receive their winnings within hours, while keeping financial records safe.
The problem is, that there are not many UPayCard casinos out there. Luckily, you don't need many to have fun and still to enjoy instant withdrawals.
What is UPayCard?
Established in 2013 and following the regulations of Financial Conduct Authority of the United Kingdom, UPayCard is a feature-rich prepaid card that works as an electronic wallet at the same time. If you remember, many e-wallets block gambling related transactions in the United States, so UpayCard comes as a great innovation.
You may use a UPayCard as a multi-currency e-wallet to make all kinds of online payments, but at the same time, you may get your physical card and take the money from the ATM machines as well.
UPayCard is a member of MasterCard International and is licensed to issue the MasterCard products.
UPayCard provides players with a secure, comprehensive payment solution that can be used to make instant deposits/withdrawals into the casino.
How to Use UPayCard at Online Casinos
Opening an account:
First of all, you need to create a UPayCard account (free of charge) over their website. You will be required to fill several fields with your personal details such as Name, DOB, Address, City, Postal Code, Country, Email Address, Mobile Phone and preferred Currency.
After you confirm the account by clicking the link sent to you, you will receive another email with your "Two factor authentications" keys. These are dynamic keys that add another layer of security to your UPayCard account, besides your regular password.
Next you need to confirm your account by sending two docs: proof of address and id.
Last, you upload funds using your Visa, Mastercard or any other preferred option (see screenshot below).
You should know that UPayCard does not charge any fees for maintaining an account, receiving money, checking the balance (online or via SMS) and for online statements.
Loading money to UPayCard account:
After your account has been verified, you will need to load some money and you will have several options at your disposal. First of all, if you decide to load the money using bank transfers, you will not be charged any fees, but you need to go through a card verification process.
Other methods available for this purpose come with small fees: Visa and MasterCard transfers (1.2% fee for EU residents and 2.9% for all others), UnionPay transfers (1.2% for all) and BitCoin transfers (4.9%). You can also order a physical MasterCard for free, but the shipping and handling fee will be charged.
Making UPayCard Casino Deposit:
If you had a chance to make a deposit using an electronic wallet, you will not have a hard time with this card, since UPayCard is used the same way.
Select UPayCard as your payment method at the casino cashier (center image).
Choose the amount you wish to deposit (image on the right).
Fill in the empty fields with your UPayCard username and confirm the transaction.
Making Withdrawals at UPayCard Casinos:
Choose UPayCard withdrawal option at the casino cashier.
Fill the amount and that's it. If you've chosen one of the casinos listed above, your winnings should be ready in your account within few hours.
After the money comes to your UPayCard account, you may hold it there, withdraw it using the ATM machines (charged with a $3.5 fee), money transfer options ($1) or bank wire transfers ($10 for EU residents and $25 for all others).
* It's important to notice that as usual, if it is your first withdrawal, the casino will need to verify your identity prior to sending you the money.
* Second, in order to make a withdrawal with UPayCard you must use it at least once for a deposit. That's part of the confirmation process that all casinos use (with all online wallets).
UPayCard Fees
There is a big question in regard to fees: some users consider them high, while others consider that they are just alright. These rates are not the "cheapest", they are within the average comparing to other processing methods (for example, PayPal has lower withdrawal fees). Still, UPayCard is one of the most convenient payment methods for USA players.
So for those who wondered how much will be spent in fees at any UPayCard casino:
Account Maintenance
Deposits
Withdrawals

Account Creation:


FREE

Wire Transfer:


FREE


Bank Wire:


EU: $10 / NON EU: $25

Monthly Fee:


NO

Visa / MasterCard:


EU: 1.2% / NON EU: 2.9%

Money Transfer:


FREE


Receive Money:


FREE


UnionPay Transfer:


1.2%

Withdrawal to ATM:


$3.5

Advantages of UPayCard
Safe. UPayCard may not be a typical electronic wallet, but it has all the main features of one. Therefore, when you use your UPayCard for deposits and withdrawals at online casinos, the casinos will not be able to see your personal bank details. Aside from this amenity, UPayCard is a well – established company with the top-not security technologies and it in not likely anyone will be able to break the software and see your personal data, let alone abuse your card.
Fast. Just like the other popular e-wallets, UPayCard is a time-saving method with all transactions delivered instantly. It is available 24/7 and you will be able to use it whenever it suits you and wherever you are.
USA friendly. When it comes to online gaming, it is not always easy being a USA resident. While many banking institutions in the States reject transfers to online casinos by default, UPayCard enables them to place instant deposits and join the rest of the world playing their favorite online games in no time.
Disadvantages of UPayCard
UPayCard is a relatively new online payment system, so the main drawback is that not many casinos enrolled it in their banking method lists.
We expect these things to change in the future, especially since this card is being recognized by an increasing number of users as a reliable and convenient method for online casino payments.