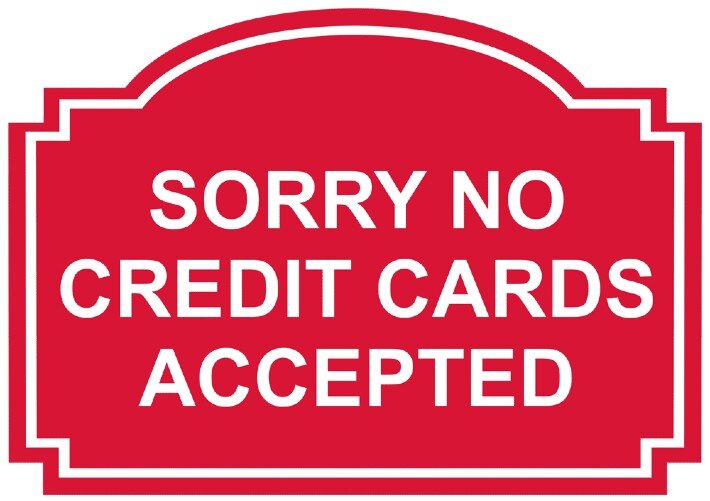 New gambling regulations took effect in the United Kingdom on April 14, 2020. To the dismay of both players and gaming operators, it is now not possible to gamble with funds obtained from a credit card. At least in official UK Licensed casinos. The new rule stands for both land-based and online gambling establishments.
The new regulations were devised and eventually passed after both the UK government and the United Kingdom Gambling Commission (UKGC) conducted reviews and came to the conclusion that a large portion of people in the UK who use credit cards as a source for their gambling funds fit into the category of "problem gamblers".
Language in the press release announcing the change in regulations informed that the new restriction "will apply to all online and offline gambling products with the exception of non-remote lotteries".
Neil McArthur, the Gambling Commission's chief executive explained the thinking behind the ban, "Credit card gambling can lead to significant financial harm. The ban that we have announced today should minimise the risks of harm to consumers from gambling with money they do not have".
To give you a rough idea of how many UK players will be affected, here are some figures that were also part of the press release. Approximately 24 million UK adults gamble regularly. Out of those, around 10.5 million people do their gambling online. UK Finance estimates that the number of gamblers in the country using credit cards to fund their activities comes to about 800,000.
Helen Whately, Culture Minister of the UK spoke about the government's views on protecting players from harm, "Whilst millions gamble responsibly, I have also met people whose lives have been turned upside down by gambling addiction. There is clear evidence of harm from consumers betting with money they do not have, so it is absolutely right that we act decisively to protect them."
GAMSTOP Participation Mandatory For UK Casinos
In addition to the new restrictions on credit cards, the regulations now also make it mandatory for all gambling operators licensed in the UK to "participate in the GAMSTOP scheme and offer their customers the service from 31 March."
The UK's national self-exclusion service, GAMSTOP, was open for optional participation prior to March 31. Now, the service will be integrated with all operations that want to offer their games to UK players.
Another Hit To UK Gaming Operators
Many in the gambling industry feel that these new regulations are just adding to the pain already felt by many struggling operators trying to remain in the country. It wasn't long ago that the UK government cut the maximum wager on fixed-odds betting terminals (FOBTs) down to just £2 from its previous limit of £100. Bookmakers reported huge profit losses after the 98% reduction. Hundreds of high-street stores closed as a result.
Shortly after, the government realized that lowering the maximum bet on FOBTs also lowered its own tax revenue from gambling. Apparently, to make up for that loss, the UK's remote gaming duty was then moved up from 15% to 21%. That was the third time in just four years that the tax for online operators outside the country was increased.
Previously, UKGC also went strong against gambling adverts and placed severe fines on numerous operators.
Competition In The UK Is Shrinking
After the FOBT cut and the duty increase, many in the industry expressed fears that rising expenses for operators would squeeze smaller companies out of the country—or out of the gambling business completely. As it turns out, those fears were not so far fetched.
Since then, many smaller operators have either sold their holdings to larger companies, moved their operations out of the UK, or simply closed up shop and moved on. The end result for UK gamblers is that each time they go looking for somewhere to place a wager they have fewer and fewer venues to choose from.
Now, unable to accept credit cards, the UK gaming operators that have managed to keep a presence in the country will undoubtedly go through another round of thinning.
Worth mentioning that numerous high profile operators already left the market during the past year: Royal Panda in January, all EveryMatrix casinos such as Play Frank and Dragonara and many others.
There is, of course, no way to predict exactly what's going to happen. Concluding that UK players will see their choices diminished even further, however, probably isn't an outrageous assumption.