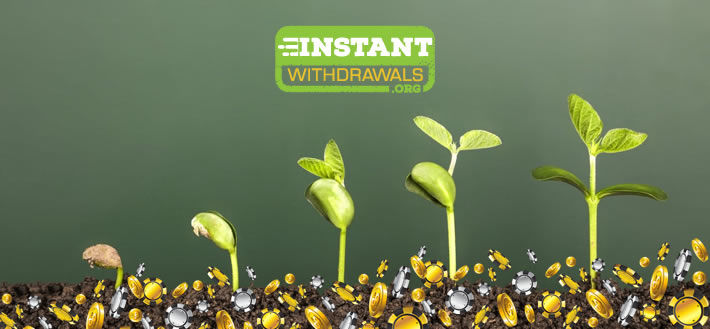 There is more than one way to make some money from online casinos. Many people don't think about it, but all of the major casino operators, both on land and on the Internet, are publicly traded on stock exchanges around the world. If you own stock in the right companies, you'll do well when they do. It just might be the perfect way to hedge your bets and get something back from the casinos—even if you happen to lose at the tables.
Just like in any other industry, the key to making good investments in the casino industry is to identify areas where there is likely to be growth and then see which companies look like they're in the best position to take advantage of that growth. Today, with different forms of gambling being legalized online and off all over the world, if one thing is true it's that there is plenty of potential for growth in the gambling industry.
High Quality Casino Hospitality
Casino market research is showing that one area where strong and consistent growth is expected is in hospitality. Many gamblers love the special feeling of casino hospitality services just as much as they love the thrill of a big win.
Casinos have always been known for taking care of their biggest customers in special ways but with competition increasing around the world, many have realized that they need to take care of the average gambler, too, if they want to stay viable.
The hospitality sector of the gambling industry is expected to continue to grow all over the world. More and more casinos are now offering complete travel packages, in-house amenities and services, pools, spas, shopping experiences, and more. They are looking to build experiences that will be attractive to the entire family and keep people in their hotels and on their casino floors.
Macau has seen very noticeable changes in this area recently. The Asian gambling mecca has a reputation for catering to the highest of high rollers but companies there are finding that they need more. Many more child-friendly activities such as amusement parks and playgrounds have begun to crop up in areas surrounding the famous billion-dollar casinos.
Mobile Gambling Apps
Online gambling has been relatively popular using desktop computers for years. More recently though, trends are moving toward real-money gambling on mobile devices like tablets and smartphones. As more people around the world are able to get online through their cellular providers at cheap or unlimited prices, the convenience that mobile gambling offers is just too good to pass up. Those that develop great apps will most certainly be winners with players.
It's not just casinos that profit from the increasing use of mobile apps either. It's also a tremendous growth area for the game development companies—many of whom are also publicly traded companies. Designers that come up with the best mobile-friendly games and apps will be in higher demand and naturally do better as the casinos that offer their games do better.
Social Gambling
Once overlooked as a worthless timekiller, social gambling apps and websites have become a massive market.
Social gambling apps are "free to play" games that offer in-app purchases. Players don't actually wager or win real money but can advance through levels, enter tournaments, and complete different objectives. In-app purchases generally offer players shortcuts to getting ahead, special bonuses, or other in-game enhancements to make things more fun and interesting.
The games are usually built around huge leaderboards that encourage intense competition. Many people are anxious and happy to share their good results across their social networks, which only serves as free word-of-mouth advertising for the app, bringing in even more players.
There will certainly be strong growth in this area as young companies discover new ways to take advantage of the concept and attract faithful players.
Sports Gambling
Betting on sports has been legal in many parts of the world for a long time. Up until recently, however, in the United States, it was only legal to bet on sports in the state of Nevada. In the U.S. this market simply didn't exist.
When the U.S. Supreme Court ruled that current federal laws couldn't forbid states from legalizing sports betting within their own borders, several did exactly that. Around half of the states have either already legalized or are discussing legalizing sports wagers. It's projected that by 2020 at least 20 states will have completely legal and operational sports betting facilities.
This new market isn't just good for the U.S., however. There are many gambling operators from around the world forming partnerships with local organizations to make the new sports betting experience as good—and as profitable—as it can possibly be. That means growth not only in North America but for companies around the world as well.
Some economists are predicting that the sports betting sector alone will be worth about $100 billion per year in the United States.
Mini-Casinos And Racinos
It's no secret that the big casinos in places like Las Vegas and Macau go out of their way to create over the top luxury destinations designed to feed every possible desire their customers could have. For some people, though, it's all just too much. They're not looking for a wild week-long experience. Maybe they just want to spend an afternoon having some fun and then get back to reality.
Many operators are finding success in places with a smaller gambling sector by setting up "mini-casinos" or what has become known as a racino, a combination of a racetrack and casino. This type of smaller, more casual casino seems to be gaining traction in different areas around the world. They're especially popular in areas where there are lots of local players who aren't looking for a vacation, just a place to gamble and have some fun for a few hours every now and again.
Only The Future Knows
As the way we gamble changes, so does the way it is marketed and accessed. With both the advertising and the activity accessible from anywhere at any time, it would seem that the overall growth of the industry is inevitable. With everything from small advertisements on Facebook to live streams on Twitch and YouTube, there's no denying it.
Of course, nobody knows exactly where everything will be in five or ten years, but for those who can spot and follow the trends, the right investments could bring in just as much as any progressive jackpot win.