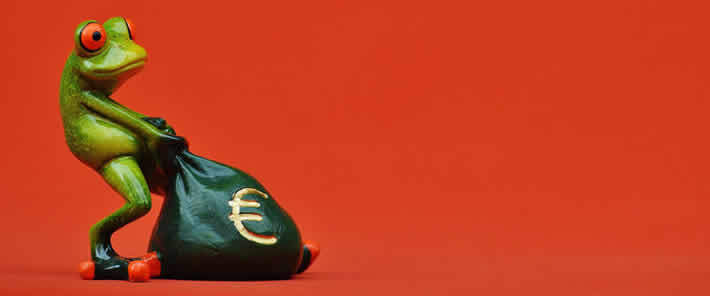 I'm sure that for many of you the title of this article seems obvious. That's great. The reality is that many players do not cash out their money from online casinos. The amounts won stay in their casino account because users think this is the way for it to be kept safe and at disposal for future play. Surprisingly, this happens even with massive winnings – for some reason, the majority of players consider that these earnings belong there, stored at the casino's cashier.
When we asked them why, the usual answer was: "I've been playing there for months and I plan to continue. So what's the point withdrawing – I'll just pay more fees."  
If this thought seems familiar, we would like to explain why you MUST withdraw winnings at online casinos, especially the big ones. There are more than a few reasons for that, so we'll cover them briefly.
Human Nature
– The one thing that you need to understand is that the winnings are your money!
– Whaaat?
– The one thing that you need to understand is that the winnings are your money!
– Of course it's my money. Who else's?
This imaginary dialog sounds like something from Good Will Hunting, but it's relevant here. We all, not matter how experience we are, look different at our casino winnings than our hard earned cash. If it took you 1,2 or 3 months to earn $20,000, you appreciate it more. You are more carefull cause you remember how hard you had to work in order to earn it. On the other hand, if you hit the spin button and won $20,000 – you'll obviously be happy and excited. Tell your friends about it. But you won't value it as much. "Easy come, easy go".
We know it's hard and even impossible, but try to appreciate your winnings the same way you appreciate your earnings.
The Unique Nature of Online Casinos
Another reason why we are having this "discussion" is the unique nature of online casinos: they are always there. At any time. You cannot just drive away or leave on a plane; once you get hooked it is tough to stop, especially when you have resources in your account. Availability of online casinos is one of the risks of spending your money recklessly.
For that reason, you should never have more money in your balance than you originally intended. If you usually deposit $100 and now you won $2000. You should withdraw $1,900 or at least $1,500 and leave only a small portion for future play.
You might be made of steel, but even Iron Man has his weak moments.  When you keep reasonable amounts of money in your account, your gambling is under control.  Not fully of course, but still you need to make an active decision to deposit more.
Playing According to Your Budget
On the contrary, if you have all your winnings stacked and ready for play, it could motivate you to raise the stakes. The sense of power is a mighty stimulant, and you may break your weekly routine by betting more or even all of your money at some point. The casino operators won't mind if you give it all back to them, but you'll end up feeling bad and disappointed, for loosing your free family vacation and for the lack of discipline you manifested.
It makes no difference what kind of player you are, whether you like slot machines or spend hours at the blackjack table, the one golden rule you must always follow is to play according to your determined budget. It's nice to be spontaneous every now and then, but most of the time the smartest thing you can do is not play over your budget. This prevents regrets and unplanned losses, which is why withdrawing your winnings is a good way to go if you want to stay away from complications and improve your regular game while enjoying yourself.
Online gaming is a lot of fun, and people are known to get carried away playing games. But in the case of casino games where real money is involved, we all have to be extra careful.
We're all human and we all have tendencies to act recklessly now and then, but before you even get the chance to do something like that and put your big wins at risk – cash them out. Leave whatever you need to pay for playing the games you like, just the usual deposit amount, and withdraw the rest. That way you'll really experience the feeling of winning, spoil yourself or your family, and save yourself the disappointment of loosing it back.
Last, if you wish to make things simple – play only in instant withdrawal casinos or at least the fastest available in your geo-location. That way you won't have to fight the temptation for days. Instead, you will be able to enjoy your winnings the same day and have fun playing with the reasonable amount you left in the casino cashier.