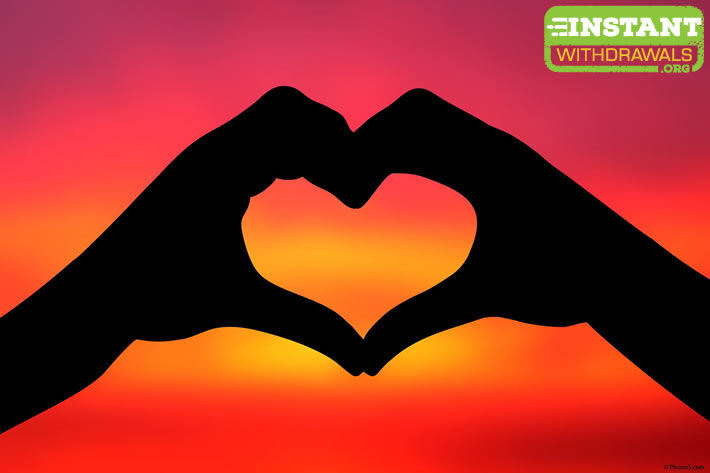 We are facing difficult times. Many of us didn't think we would live to see something like this happening.
Some of us are going to suffer anxiety, others will stick to the news and watch everything available (and more) and go nuts in front of the TV. Others will freak out and overreact while many others will stay in front of their PC or mobile gambling and overspending money they would need in the near future.
Eventually, everybody will get bored and will have to change habits, take care of themselves and be responsible staying at home in quarantine. It's important to stay calm and think not only about yourself but your loved ones and also others. The only way to stop this pandemic is to contribute and do what must be done. One person can't save the world, but we can do it together. Responsibility above everything else.
Our Message
We have been writing special content for you for many years. In every single article, we strive to add value to your gambling experience with an honest point of view.
This time, we are writing to ask you to think twice before making your next deposit at an online casino and reflect about these points before your next gambling session…
1# The Casino Always Win
This means you can't gamble hoping to recover any money lost during the corona virus crisis.
Not everybody can work from home, some people will earn less and sadly many will lose their jobs. This will have a direct impact in our finances so it's important to save money during this difficult time. Honestly, we don't know for how long it will last, so it's good to be prepared and stay on the safe side.
As we always say, gambling should be for fun and not a way to make money.
2# Say No to Boring Gambling
Gambling should be fun, but it's not when it becomes your main activity. How many hours can you go doing the same thing without getting bored? I mean, of course it's nice to dedicate some time to the hobbies you love, but when it involves spending money you may need in the future and it also takes a big part of your day, you should be careful. Everyday should be like that, not only in times of crisis.
So, it's ok to play sometimes, or even in a daily basis but for limited time. Do a conscious effort to control the time spent in your gambling sessions. Try not to make it your main activity during your quarantine.
3# Ask for Help, If You Need Help
From all the groups we had in mind when thinking about writing this article, people with gambling problems was the first. We know how difficult is to break an addiction, specifically when you are permanently exposed to the "object of your addiction".
This quarantine will force us to stay at home. People with gambling problems will be tempted to go online and play more, simply because online casinos are within our reach and never close. The same will happen with people who have drinking problems, or with other substance abuse. Boredom, lack of self control, anxiety and other ugly feelings flourish when you are feeling lonely.
So try to ask for help from someone who knows you and cares for you. If don't have anyone, get involved in an online community: games, forums and such. Discord, Twitch and social media may help. Just remember: everybody will be at home trying to reach out and interact online, just like you.
4# Try Not to Create Negative Habits
The truth is that we don't know for how long we will have to stay at home. During this time, we can create new habits that may be difficult to break after we go out of quarantine. This specially applies to people that have obsessive – compulsive tendencies.
So it would be great to build new healthy routines that will have a positive impact in your life, now and after. For example:
Try to wake up early and at a regular time.
Do your bed, wash the dishes, keep your house in good shape. You should feel happy spending time there. Think about that thing you always wanted to fix at home and never did because you didn't have time. Go for it! You have no excuses now.
Don't stay in your pajamas just because you are indoors. Stay in shape, do some exercise if you feel like, or dance! Lift your mood with your favourite song!
If you feel lonely, call someone, interact with other people online. We mentioned a couple of online platforms to do so. Remember that friend that you lost contact with? Now may be a good time to get in touch.
5# Lack of Physical Activity Affects your Mood
Lack of physical activity has a highly negative effect on our mood and well being. We are not fitness experts in any way, but this is one important thing to notice.
Even if you think you don't do any sports in your regular routine, you do, but just don't notice it. For example, when you go to work, walk in the office, shopping for groceries and such. If you are in quarantine or partial lock down, all that is gone. Therefore, it's important to add some activity to your new routine. There are plenty of short and simple guides you can find on YouTube, Instagram and Facebook. What about following one of those influencers online? Not talking about a Bodybuilder – if its not your style. Everybody can benefit from a little workout. 5 / 15 minutes will do wonders!
Bottom Line
It's true, we are facing difficult times, but this doesn't mean we need to panic. It's important to stay calm and do what needs to be done, being responsible.
Try not to get stuck in front of screens all day long (laptop, news, tv). Move around and keep a healthy routine that includes some physical activity. You will definitely benefit from it inside out.
The whole world will eventually stay in quarantine and we don't know for how long. You can think about it as something bad, or you can try to stay positive and grow out of it. You can use this time to build something amazing that will impact your life positively. Now and after.
Stay safe and take care. We will keep writing for you.