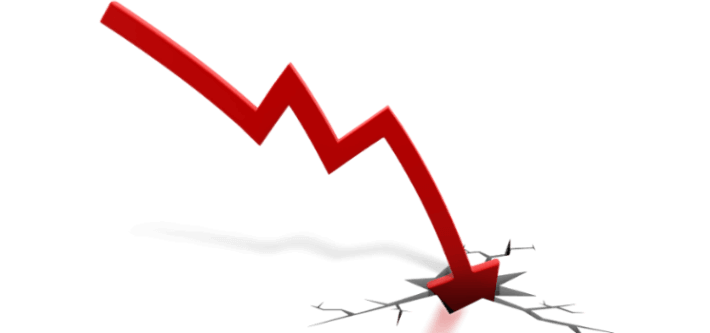 One of the most crucial and yet difficult things for any online casino player is to be aware of the changes in their favorite casinos and casino companies. When a certain company is good or bad – it's quite simple to find that out, but if it was good and now turning or turned bad – then things become complicated.
We are all people of habits. If we like a certain place, we might keep going there for years. The problems come when the place is no longer the same. In case of a restaurant, that's not a big deal since we will immediately notice the difference and find a new one. But when it comes to online casinos, things are not that simple, for two reasons.
Online casinos can be kept alive with almost no costs, it means that it's possible that the owners already went bankrupt and vanished, but the casino still takes deposits from new players. Unlike any place in the real world, where you have rent to pay and so on, in internet world, such dying operations can continue to exist for years.
You might not notice any changes until you reach the withdrawal stage. Unfortunately, in many cases, the casinos that were on the brink of bankruptcy kept the whole operation running but just didn't pay out. Lock casino is a good example. So here, you can keep playing as usual and only after a dozen deposits when you finally hit that jackpot, to discover that the casino hasn't intended to pay you at all. All that time you could lose money, but not to win money.
So, as you see, it's highly important to stay on top and know what's going on. The problem is that unless you are fully involved, it's pretty much impossible. And even then, it's really not easy. So here, we bring you the biggest movements on USA internet casino market for the past year.
#3 Fast Track

Brands: Raging Bull, Grand Fortune, Malibu
One of the rising stars of USA online casino scene of 2015-2016, is our #3 loser of 2017.  Raging Bull got quite an audience during the past few years and it was reasonable to assume it will continue its rise. Unfortunately, it was acquired by Gambling Wages / Ace Revenue group (we will get to themlater) and since then pretty much went missing.
Seems that Fast Track previous management left or got fired and now it's a captainless ship sailing in the cyber-space.
The question is why Ace acquired it in the first place? Probably it was mainly due to their existing player base, which they assume to stick around despite the negative changes. Plus, now they have three more brands to sell to their own player base.
#2 Ace Revenue casino group

Brands: Silver Oak, Planet 7, Slot Madness, Captain Jack, Royal Ace, Slots Garden, Planet 7 Oz
Ace Revenue has been a controversial group, to say the least, all the way through. They started well, but then connections to the problematic and grey area Gambling Wages company surfaced. Nevertheless, for few years they were able to keep face as a decent and legitimate operation, but that all has changed.
Unlike in other two cases, here it's difficult to point out what exactly happened. On the surface, nothing has changed, and yet the company went back to its old self, which means bad support and most important, stalling withdrawals.
Maybe they earned enough money during the years and are now taking profits from the table, maybe it's the US Legislation, we are not sure. Bottom line: Ace Revenue where never white, but now the grey colours become darker and darker.
Club World Casino Group

Brands: Club World, Lucky Red, Manhattan Slots, Aladdin's Gold, All Star Slots, High Noon, Buzzluck
The biggest and most surprising event on the USA internet casino market of recent years. For over a decade Club World and its sister brands were a synonymous to fairness and professionalism. But then, in the end of 2016, the company suffered a hostile takeover.
Jonathan Forster, the person that made ClubWorld what it is, was forced to resign and leave the company by his two partners, which are in fact his brothers. Warren Ferster and Stuart Ferster kicked out the one person who knew how to manage the company and since then are doing a perfect job at ruining everything Jonathan built.