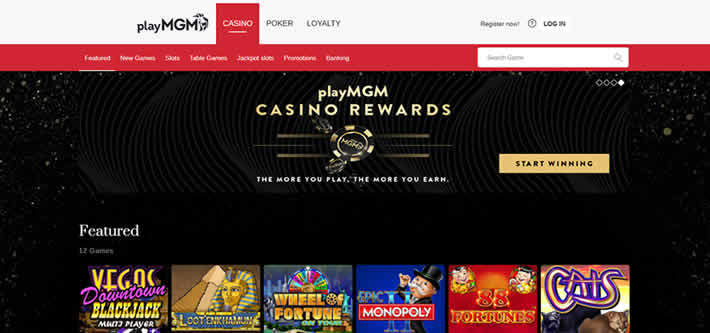 US hospitality and gambling giant, MGM Resorts International, launched its first-ever online casino, going live in New Jersey. This is the second new online casino appearing on New Jersey market during last summer after Scores Casino.
PlayMGM is already present in Nevada, but New Jersey online casino represents a complete offer. This is due to the fact that online casino games are not available in the Silver State.
The launching of an online casino was announced couple of months ago and described as a historic moment by MGM Resorts' officials. The summer date has been chosen for the launch in order to gain momentum before the cold-weather months, which are usually the busiest.
The online casino runs on GVC platform and comes with Android and iOS apps. The offer itself includes more than 200 slot machines, video poker, roulette, blackjack, craps, and bingo, while online poker room will also be available as a part of the Borgata / Party Poker NJ network.
The online casino offers $25 in free play and a 100% deposit up to $2,000 as a welcoming bonus. Mlife rewards program is not at this time available to online casino visitors. Still, playMGM will offer iRewards Loyalty Program, allowing players to use earned points at an online store or at Borgata.
If you are unable to play at PlayMGM, don't worry! Check our list with the best USA casinos with fast withdrawals.
Situation in the Market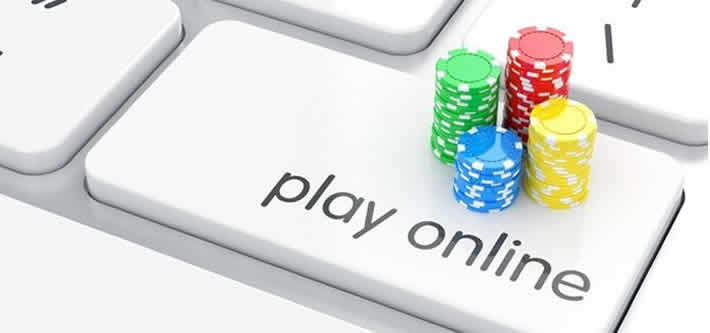 The latest move shows MGM Resorts has plans to increase its presence in the New Jersey online gambling market.
Currently, Golden Nugget dominates the scene there. When it comes to revenue, they have outperformed their rival by a significant margin and playMGM should change this situation.
The state's online gambling market is on the rise. Since the legalization of online gambling in 2013, online casinos recorded revenue of more than $600 million. This year's numbers show New Jersey earned more than $20 million in the first half of 2017.
Online gambling has been a huge success in New Jersey. Many will claim it has helped revive Atlantic City's tourism industry.
Challenges on Federal Level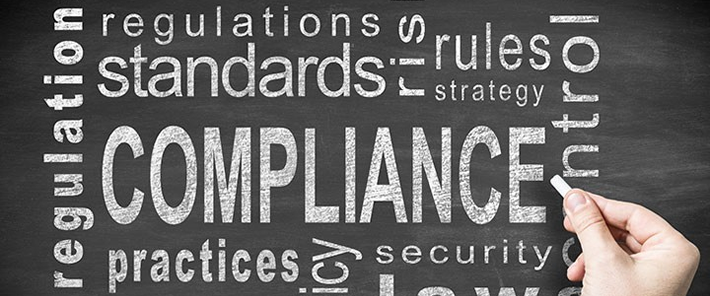 United States is still waiting for the legalization of online gambling (as well as online poker) on a federal level.
Before entering the White House, Donald Trump supported online gambling legalization on many occasions. Back in 2011 Forbes interview even said it was a move that had to happen. But the statements given before the presidency should not be viewed as a direction of his policy towards this question.
Trump's right hand man and the United States Vice President, Mike Pence, was known to have anti-gambling views during the term he spent as governor of Indiana. But, according to many, the biggest obstacle in the process of legalizing online gambling on a federal level is billionaire casino executive Sheldon Adelson.
Chairman of Las Vegas Sands Corporation, Adelson has been a fervent opponent of online gambling. He claims online platforms are easily accessible to children.
He also spearheads the Coalition to Stop Internet Gambling, which has filed a motion to the U.S. Justice Department to reconsider a 2011 decision that paved the way for states to allow online gambling. Adelson also made generous donations to the Trump campaign and inaugural fund and even shared a private dinner with Trump at the White House back in February.
Still, the rising popularity of online gambling can not be ignored, and as it continues to grow, its evolution is imminent. Many players believe it will eventually be regulated on a federal level, regardless of the attempts to stop this process.
MGM Resorts New Online Casinos – Bottom Line
The fact that more and more casino brands are joining the online world is promising. MGM Resorts is investing heavily in his online presence and this means that they see potential. Not that this is news for anyone, but we are happy to see the trend, which will benefit all american players.
USA is slowly moving to a more organized and regulated market, opening doors for more reputable online casino brands. They are back up by huge land casino brands with long history, and the best of all is that you will be able to combine rewards both in their land and online branches.
The american gambling market is getting ready for the winter… because you know… when winter is coming, is good to have a couple of online casinos at hand and enjoy some exciting times from the comfort of your home.