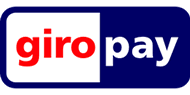 German and Austrian players will be happy to review GiroPay casinos because this processing method was created for you.
GiroPay is an online payment system established by a group of German financial institutions in February 2006 in Germany.
The system, which was introduced as a response to the growing demands of the market for online banking services, is based on online banking and allows customers to make purchases and payments on the Internet via direct online transfers from their bank account in a safe and convenient way.
The banking method is available through more than 1,500 banks operating in Germany and Austria and provides its service to more than 15 million customers.
Being one of the most popular banking methods in these two European countries, GiroPay has more than a million of payments processed on a monthly basis and is next to Sofort responsible for carrying out more than 2 million transactions.
If you happen to be located outside the golden zone for this payment method I suggest you check our Trustly review which offers similar services reaching further into the European Continent, probably Citadel Casinos are another good option. iDeal casinos are perfect for Dutch players.
Deposits with GiroPay
After finding a GiroPay online casino just select GiroPay as a preferred banking method and choose your bank. You will be taken to your bank's login page where you should enter your account number, PIN and other required details.
Your bank will send a transaction number (TAN) that you need to confirm to approve the transaction.
If your bank offers a 2FA token, you should sign the transaction digitally with it.
Your payment will be authorized in real-time and the amount will be deducted from your bank account immediately.
Your bank will instantly inform the casino about your deposit and you will be redirected back to the gaming venue with a confirmation that the payment has been successfully processed.
You are allowed to deposit up to €5,000 and charged a fee which can vary between 0.9% and 1.2% plus €0.08 per transaction and as your transference is larger it will be subject to a lower rate.
Withdrawals with Giropay
At online casinos supporting GiroPay you can also request your withdrawals via this banking method. You will need to fulfill your bank details during this step.
In most cases your funds will be instantly transferred to your bank account.
Online gaming operators typically won't charge you on withdrawals via this online payment system, but GiroPay will based on the amount you are cashing out.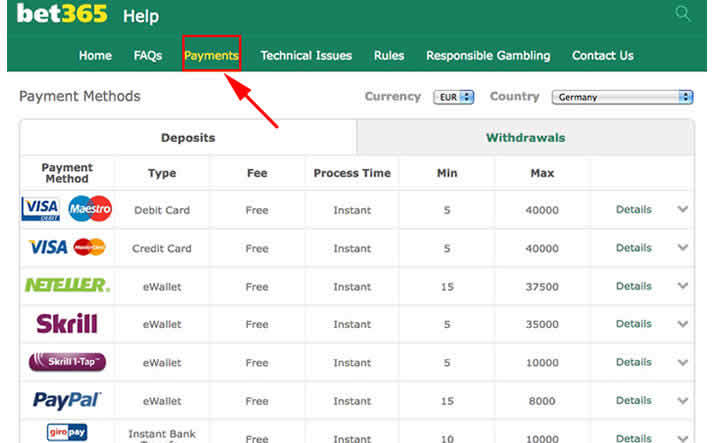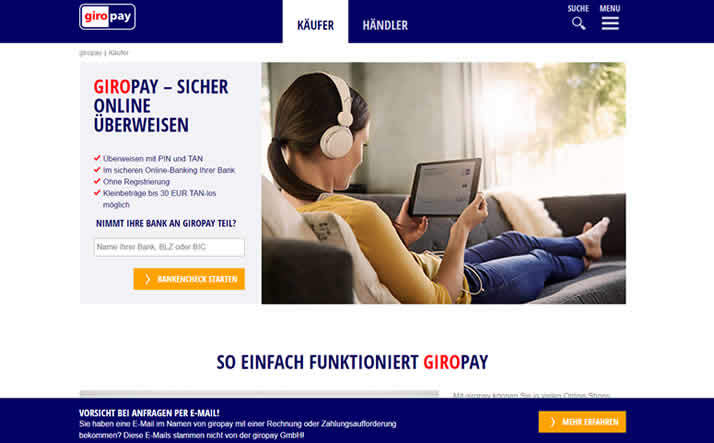 Advantages of GiroPay Casinos
GiroPay has some of the most favoured features when it comes to online gaming.
It is a safe and secure payment method which allows you to process your transactions instantly without waiting for your money to be transferred from your bank to your casino account for hours or even days.
You don't have to create any additional account as you will carry out all your payments and cashouts via your bank account.
Online casino players prefer the banking options which allow them to play without revealing too much information. With GiroPay, your sensitive financial data will stay unknown for the gaming venue, which is great.
Using this payment method is another great advantage for players who don't want casino charges to appear in their bank account balance.
Besides gambling venues, GiroPay reaches more tan 60% of commerce establishments in Germany.
Disadvantages of GiroPay
The first disadvantage noticeable at first sight about GiroPay casinos is that they are only available for German and Austrian players, leaving the rest of the world outside.
In the best case scenario, users who own an account in one of the integrated banks may have access to GiroPay services, but most of the regions still wont have access to their services.
Another big disadvantage is the permanent fees that users will pay on each transaction. Many of the casinos will absorb fees but GiroPay will still charge you. They are not high, so GiroPay should definitely be considered in first place by German and Austrian players.
By the way, GiroPay website is only available in Deutsche…
Summary
German and Austrian online gamblers can rely on GiroPay casinos to fund their accounts without worries about the safety of their data or money. However, they have to be prepared to pay a fee on each transaction they make.
The fees will vary from one bank to another and if you are a high-roller, you will be charged a lower rate fee.
GiroPay is still not available across Europe, so its advantages can be enjoyed only by German and Austrian players at the moment. This can be changed in the near future as the banks affiliated to GiroPay are working on the broadening of their network.
GiroPay Casinos FAQ
1. Is GiroPay available in my country?
GiroPay is only available in Austria and Germany and their transnational banks so if you don't live there… GiroPay is not for you.
2. Are GiroPay accounts free?
There are no GiroPay accounts, since you don't need to register to use their services. They are integrated with more than 1,500 German and Austrian banks so money transfers work pretty much as instant banking.
There are fees which can vary between 0.9% and 1.2% plus €0.08 per transaction charged by GiroPay. Most of the times, online casinos absorb them but sometimes players end up paying this cost, so it's good to be aware of it.
4. Is it a safe payment method to use at online casinos?
GiroPay is a simple integrated payment method that doesn't need registration and no personal information is disclosed while depositing in an online casino.
In the same direction, no charges from casino XYZ will show in your bank account balance – if you paid using GiroPay, so anonymity is granted. Your information is safe and wont be transferred to the casino.
All your data is safe and encrypted.
5. How "Instant" are GiroPay deposits and withdrawals?
Instant here means already there! Since GiroPay functions with instant banking, all your deposits are transfered immediately from your GiroPay account. Withdrawals cant be done to your GiroPay account, therefore you will need to use your personal bank information to cash out your earnings.
6. What options are out there if GiroPay isn't available for me?
We are dedicated to offer and review the most relevant casino payment methods available to make the best out of your casino experience. If instant banking is what you are looking for, you should check some of the options mentioned there.
Check our U.S friendly Casino section for available options in your country.