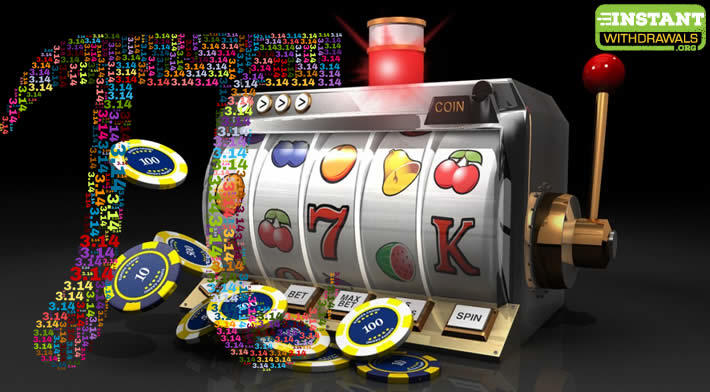 Slot machines are, without a doubt, the most popular real-money gambling games in any casino—land-based or online. At times it can seem as if players are entranced by the action and spinning reels in front of them. The idea that someone could be hypnotized by a slot machine is actually not that far from the truth.
Some slot enthusiasts can sit in front of the same machine for hours at a time, thoroughly enjoying themselves as they lay down wagers on thousands of spins. Even gamblers that don't particularly like slots can find it difficult to resist the urge to play a few spins when they enter a casino or just before they leave.
There is just something about a slot machine that grabs your attention, holds onto it, and gives you that persistent feeling of wanting to play just one more spin. The truth is, that's no accident. Sure, the basic premise of a slot machine has a wide appeal but there are loads of deliberate features (which don't have anything to do with the gameplay itself) designed specifically to draw you in and make you want to keep playing.
Have you ever found it difficult to pull yourself away from a slot machine? Have you ever looked at your watch only to realize that you completely lost track of time and played longer than you had intended to play? Have you ever wondered why that seems to happen quite often? Perhaps we can give you some answers.
There are many subtle things hiding in plain sight when it comes to slot machines. Some things you're most likely aware of, even if you haven't realized that they affect your state of mind as you play. Other factors slip by almost completely unnoticed but still cause a significant subconscious reaction. Following are some of the ways that both environmental and slot machine designs can influence what you play, how long you play, how often you play, and even how much money you gamble as you play.
Casino Floor And Website Layout
One of the main reasons that slots are so popular is because they are so simple to play. There are no complicated rules to learn, no dealer, no croupier, no human opponents. Anyone can literally sit down, put in some money, push a button, and play without ever having seen a slot machine before.
That makes slot machines the perfect "gateway" to further exploration of what the casino has to offer. Casinos know this and use it to their advantage. In brick-and-mortar casinos, slot machines are usually visible from just about anywhere on the casino floor—and especially near casino entrances. At the best online casinos to play online slots, video slot machines are often the first games listed on the home page and menus.
Operators want to make their casinos both attractive and accessible. Slot machines accomplish both goals brilliantly. Their modern screens full of colour and animation grab attention even from a distance. When you couple that with the fact that someone can sit and begin playing in less than five seconds, you have a winning combination.
While you may have to ask casino staff where to find the card tables or the roulette wheels, you will most certainly never need any help locating a slot machine.
Attractive And Relaxing Colour Schemes
All modern slot machines have very carefully selected colour schemes. Developers want their games to be attractive, but it's also crucial that colours and symbols don't cause eye strain. No matter how much a player likes a game, they won't keep playing if they start getting headaches or experiencing blurred vision.
Many of the most successful games blend deep, vivid colours to create something that is attractive without being overly bright or flashy. It's no accident that you don't see a lot of white on modern slot machines. While white reels weren't a big problem on old mechanical slots, staring at a white video screen for any significant amount of time will have noticeable effects on your vision and how you feel physically.
Game Speed
Studies have shown over and over again that players are more likely to continue playing games that play faster. One of the main reasons enthusiasts seem to prefer slot machines as opposed to something like blackjack or roulette is because they don't have to wait for anyone else to play between game rounds.
Slot machines don't give the player a chance to get bored. Each game takes just a few seconds and new games can be started instantly. For the chronically impatient, most slot machines also have an autoplay mode that will allow the player to make hundreds of spins at a time without any interaction at all.
Fast-moving games build anticipation and excitement. That constant feeling that something big could happen in the next few seconds is hard to walk away from.
The Key Of C
Just about all slot machines—and many other electronic casino games—have sound effects and music tuned to the key of C. Studies have shown that the musical note of C is the most attractive to most people. Players tend to associate it with pleasant feelings. Even when played at high volume it is not likely to create a feeling of irritation or being disturbed.
When you're playing a game online, you're only going to hear the sounds generated by the game you're playing. In a brick-and-mortar casino, however, where you can hear the sounds of many games all around you, you'll notice that they all seem to be in harmony. The last thing casino owners want is an environment full of clashing sounds that will annoy and irritate their players.
Multiple Pay Lines And Ways To Win
The ever-increasing number of ways to win on today's video slot machines is a lure that many people don't even think about. The possible ways to make a winning combination have gone from a single pay line up to one million possible winning combinations on a single spin (you can find more about the ways to win slot feature here).
It's a subtle tactic that works well, even if it might not mean much in the overall scheme of things. In reality, it's the return to player (RTP) rate that matters, not the possible combinations available on any particular game. Two games with an identical RTP rate will return the same amount to players over time regardless of having one way or one million ways to win.
Even though we know that the RTP rate is the number to pay attention to, it's still hard to resist a game that boasts 100,000 possible ways to win when the one next to it only offers 10 or 20.
Losses Disguised As Wins
Another very subtle yet effective tactic that has become popular is the concept of supposedly winning spins that are actually a net loss.
With most slot machines, your overall wager is divided up into small portions that are bet on each "line". For example, if you play £1 on a ten-line slot machine, your wager would actually be taken as ten separate bets of £.10. Winning combinations are then paid based on the "line win" and not your total overall wager.
With a pay scheme like this, it's often possible to win on one (or more) lines but only receive a portion of your overall bet in return. Continuing with our example above, let's say you've landed a win that pays five times the line bet. You'll hear the happy sounds and see Your prize would be £.50.