ANALYSIS I OP-ED CONTRIBUTOR
by Howard Jay Klein      OCT, 19, 2017.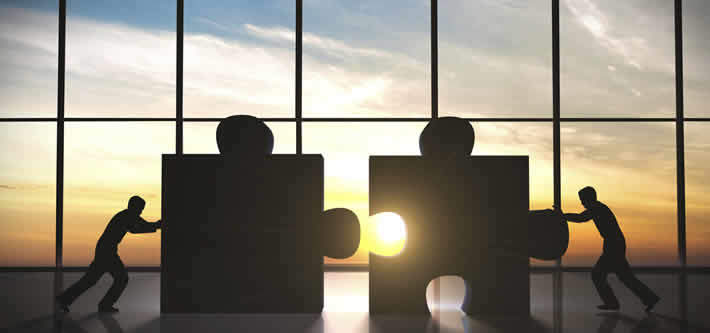 The consolidation of the online gaming space is heating up at a furious pace. It has vast implications for real money casino and sports betting players as well as investors. In this article we summarize and analyze both.
Background
Until recently, online real money casino and sports betting sites throughout the globe were being tested both by upstart competitors and rattled by regulatory ups and downs. This has triggered a fast moving trend of consolidation both in real money and social gaming mergers and acquisitions.
Last year, Caesars Entertainment, mired in bankruptcy, sold its online social gaming business to China's Giant Interactive Group Ltd for $4 billion. Yet it will hold on to its real money casino site.
Pokert giant Amaya, has been renamed Stars Group, Inc. after a shakeup of its ownership and management triggered by Quebec authorities alleging prior fraud by its former Chairman and largest shareholder. The company is rapidly moving ahead to expand its poker and sports betting player base to Asia and Brazil.
It's PokerStars and Full Tit Poker sites remain the world's biggest. Its new management team headed by Israeli born technologist Rafi Ashkenazi, 42, is moving at warp speed to restructure the company's games and systems, build its sports betting platform and deepen its margins. To the consternation many of its 100 million players, last March it upped the rake on its many games. Overall players were hit with a 1% to 4% boost in the rake which Stars candidly admits is purely based on the need to improve operating margins.
Marketing innovation goes on anyway. They've improved their player reward systems, upped their tournament schedules as a matter of policy—not cost savings.
So what's behind the rake increase? According to our associates who have watched the company for years, the new management has its eye on a possible merger or acquisition. A deal with giant William Hill (LON:WMH) of the UK was announced last December, but killed shorty thereafter. A deal mentality though isn't dead and buried for Stars. The new guys will be aggressively pursuing deals. They see the same writing on the same wall as everyone else in online real money gaming.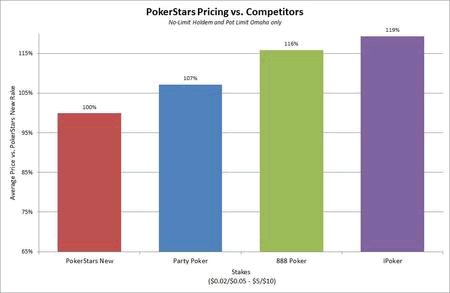 Industry Consolidation is coming on fast. Players can expect speeded up growth of cross platform reward systems, payment procedures and innovations.
Just last month the huge gaming equipment and systems company IGT( IGT:NYSE) and its major rival, Scientific Games Corporation (NASDAQ:SGMS) signed an unprecedented patent cross licensing deal to offer games using features from each others brands. Our sources indicate that the rationale for the deal was rooted in many factors. Among the most cited was first, the recognition that sharing game development R&D costs made great sense creatively and financially for both companies. "Players can expect the best of both worlds in terms of the coolest new features implemented and the best to come," said one of our contacts close to the situation.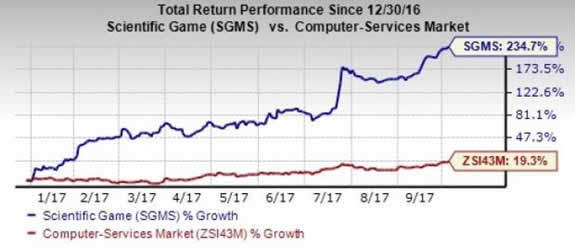 Another observer, a well-known gaming attorney and former colleague added, "Don't think for a minute that this deal isn't aimed at saving a ton on legal costs in the constant intellectual property and patent litigation that goes on in this industry. This deal both protects and immunizes each company from endless needs to defend patents, even minor tweak stuff. In this way they in effect share the total R&D costs of games features for less money and lose the fear of being shoved into court by one another."  SGMS already holds 5,100 patents.
In the same month, SGMS announced yet another deal, this one a biggie, to acquire NYX Gaming Group Ltd (TSXV:NYX) for US$631m. A healthy chunk of the transaction is to be partially financed by the private issuance of $350 million in 5% senior secured notes due 2025. The deal is expected to close in 1Q18.
This move clearly signals SGMS's bold move to broaden its base away from pure legacy businesses in gaming, lottery, systems and instant tickets, gaming equipment interactive and management systems.
There are two gems in the NYX portfolio that commanded SGMS interest here. One is the NYX Open Game System which will now permit its new owners huge portfolio of gaming content with access to over 2,000 game titles.
More intriguing yet is the OpenBet site acquired by NYX from William Hill in 2016 for $383m. That  directly puts SGMS into the heart of the sport betting  and possible fantasy sports businesses. My sense is that it was one of the central factors in the decision to buy NYX.
The trend is up but so is the debt load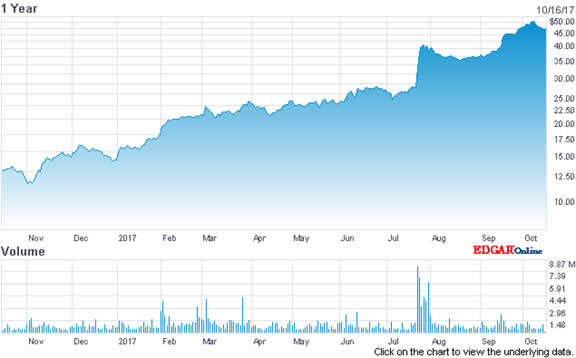 With SGMS scale, NYX's existing sports betting business positions them to compete head to head with companies like Churchill Downs (NASDAQ:CDHN) Twin Spires horse racing site—which itself is poised for a big move as that sector heats up. NYX's digital sports book can be easily shoehorned throughout the SGMS system globally in both existing and future regulated markets.
Its all about two 600 lb gorillas no longer competing for the same customers in our view: It brings scale for NYX's OpenBet site through the massive global platform of SGMS existing lottery and gaming networks.
The propellant behind this is the imminent, and quite unprecedented, decision of the US Supreme Court to review the case of the State of New Jersey contesting the constitutionality of the federal Professional and Amateur Sports Protection Act. The court has scheduled to hear oral arguments this December 4th.  The entire industry awaits with fingers crossed what the court will rule by early next year.
Does the court really care if gamblers place their bets with legal betting sites or illegal bookmakers?
There's not a central moral issue to decide. The court didn't take the case worried about the huge haul raked in annually, (about $150 billion) by illegal bookies. According to critics, they funnel some of their vast flow of sports wagering income into other criminal enterprises.
The court's interest is entirely based on ruling about who constitutionally should have sovereignty over the decision whether to legalize an activity—in this case sports betting. Is it a state or federal prerogative?
The takeaway:
This deal clearly was a statement maker for SGMS. They are all in on online gaming as their legacy businesses. Slot machine sales are lagging and lottery business largely depends on constant bidding and contract renewals. Their scale applied to NYX content is the key.
New Jersey argues that the federal PASA Act is unconstitutional because it usurps a prerogative that belongs to the states.
Our gaming attorney friends watching this case intensely along with every gaming company on earth have formed something of a consensus. As with any legal action, predicting an outcome is at best a guessing game. Yet they agree, that there is a clear states rights issue here that the conservative majority on the bench now could be most likely to favor.
If they decide in favor of New Jersey, get ready for a sports betting explosion. That means that legalization efforts, wallowing in near limbo in many US states for years, will get a supercharged burst of legislative action. Already initiatives in states like Pennsylvania, Michigan and New York are picking up some momentum.
A favorable court ruling would be seen as a tax bonanza for dozens of revenue starved states. And that in turn would start a literal gold rush to compete for sports betting jurisdictions between big land-based casino operators, racetracks, lotteries, the sports leagues themselves, media giants and existing gaming technology companies like SGMS.
Now with NYX Gaming in their portfolio, SGMS is probably the best prepared of all to speed to the finish line. They bring existing platform infrastructure, superb firewalls, solid histories of compliance with tough regulatory bodies and most of all, huge existing customer bases.
NYX's 600 person engineering and creative teams will now have an immense canvas upon which to paint their dreams. They have developed keen instincts as to what kind of content and features motivate onine real money casino players and sports bettors.
With the NYX Gaming Group acquisition, SGMS sits in the pole position bringing scale, content, product development and access to an immense customer base through existing strategic momentum with its industry leading suite of products, digital casinos and account platforms in North America.
The merger will exponentially add intellectual property, expertise and global reach for NYX and according to management, is expected to be accretive to Earnings and cash Flow in year one.
Is it time to take a shot with SGMS?
Naturally with deals like this, both customers and investors can expect the usual happy talk press releases that focus on the positives.
Players can now anticipate an ever increasing flow of cool new features on the games and innovative programs to improve play experience.
Investors are intrigued by the upside impact on the stock such deals can trigger. But for those inclined to shove a stack of chips to the center of the table on SGMS stock now, based on this deal, let's take a bit of a closer look. There are indeed lots of positives here. The stock is currently valued in terms of its current performance which isn't particularly terrible, nor demonstrably strong.
A capsule look at SGMS
Note: All amounts shown in USD
Price at writing: $44.70 per share
Total: 2016 revenue: $5.153b. Note: Revenues were markedly up from $3.812b in 2014—largely due to acquisitions. Lottery management contracts are long term and it's a win one lose one kind of business. But SGMS has managed to hold many, incuding big ones like California for renewal due to its strong technological support base.
R&D: The company spent $3.43m in research in 2016. The acquisition of NYX is part of a move not only to diversify and deepen its presence in online gaming, but also to deploy NYX's 600 person engineering and creative resource.
Breaking down the revenue base by sector:
Service revenues (management of lotteries,etc) $975m
Product Sales: gaming devices, slots, stc              398m
North America base total $1.373b
Italy: Sports betting and lottery: $1.766b
Cutting to the chase on SGMS: With the NYX acquisition, the company becomes much more diverse, much less dependent on legacy businesses and most of all, expands its footprint into online real money gaming, especially sports betting. Yet, from a standard security analysis viewpoint, it continues to show poor EPS, and operating losses. Investors see potential in its aggressive moves to build its portfolio in growth sectors like sports betting. But does that signal a buy now move?
In valuing the shares by most standard measures we come upon the heavy debt load of the company which now stands around $8b.
The NYX buy prompted Moody's Investors Service to place SGMS on review for a downgrade following the NYX deal. The debt rating firm reported, "In terms of leverage, the company is weakly positioned in the B2 category."
The NYX buy in Moody's view, "makes it increasingly difficult for the company to meet Moody's stated downgrade trigger targets of 6.0X EBITDA by the end of fiscal 2018. Debt/EBITDA for the latest 12 months ended 6/17 was over 7X".
Analyst consensus one year target price: $39.00—around 10% below current trade.
Conclusion
There is little doubt that the acquisition of NYX will bring a burst of much needed creative propulsion to the real money wagering suite now part of SGMS. That plus, followed with a possibly favorable sports betting ruling from the US Supreme Court early next year, could move the stock. But the debt load looms as a huge factor here in constructing a scenario for a strong upside.
There is little doubt that the long term potential of the deal will prove accretive to earnings. But in the near term we believe that SGMS is valued closer to the price target of $39 than it is above its present selling price.
Our takeaway
We think the shares could dip before the sports betting ruling and investors might consider an entry point if it ticks below $40 into the $35-$39 range.
We see added value to the company with the NYX deal but need to feel a higher level of conviction than we do now on its efforts to deleverage its balance sheet.

About the author: Howard Jay Klein is a former Senior Vice President of Marketing and Operations of major casino properties, including Caesars, Bally's and Trump Taj Mahal. He currently heads his own consulting business and writes on companies in both the land-based and online sector.