Over the past decade, NetEnt has been a synonym of success. NetEnt slots gained huge popularity becoming the most played slot machines online. But can they keep the same pace? Can they still surprise us with new slots and new features? Or did they become too big to move fast and will become a target to young, small, innovative companies?
We are of course not able to give a definite answer, but it seems that NetEnt lost some of it's touch. They still launch plenty new slots and win bunch of awards, but things are not the same. The X factor seems to be missing.
Young companies such as QuickSpin, Thunderkick, Yggdrasil are gaining more and more popularity. They come with new designs and features and actually change our perception on how a slot should be.
Seems that NetEnt also felt that things are not going as planned and yesterday, they have decided to say goodbye to Pier Eriksson, their CEO for the past 6 years. In their official press release they state:
"NetEnt has developed well over many years and several parts of the business are still developing well, for example in regulated markets, but the overall performance of the Group has not been as it should. The Board believes that NetEnt needs a new driving force to reverse the trend and increase the focus on growth."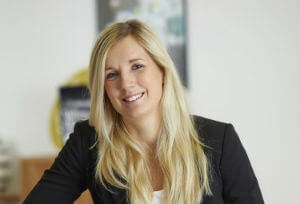 The person who will be in charge of steering the ship back to its route is the young and highly respected Therese Hillman. Therese joined NetEnt just a year ago and now she will become the most powerful woman in the gambling world.
It will be very interesting to see which new ideas she could bring to the table and how she will handle this most stressful job. Unlike NetEnt shareholders which sent the stock almost 10% down after the press release, we believe that Therese can be the right person in the right time.