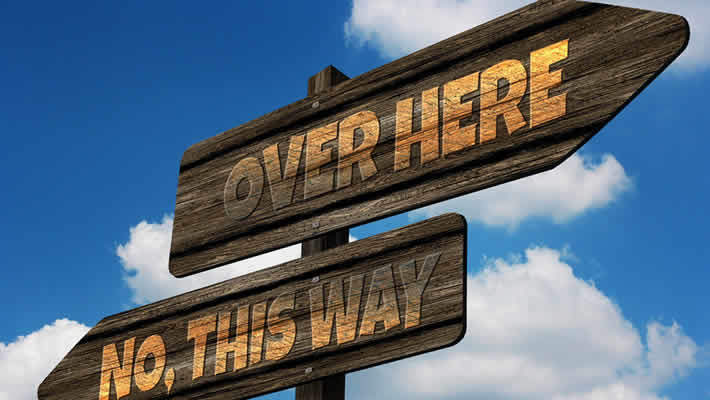 What a year! 2017 was great in terms of online gambling profits, from every point of view. The average revenue growth of analysed companies was 20%, comparing Q3 2017 to Q3 2016.
During last year, many new online casino brands launched, Bitcoin positioned itself as the best currency to complete gambling transactions and people kept playing more from their mobile devices – a trend that we see every year but during 2017 became predominant. What does it mean? Basically, it means that more people prefer to play online casinos from their phone or tablet, than from their desktop.
There are many other factors contributing to the growth and good predictions, like the world cup (YAY!) and expectations about the evolution of U.S gambling regulation, between others. It seems like it has nothing to do, but remember that many events affect our market. Let's take a look!
Mobile Casinos – Keep Growing in 2018
Experts predict that the good times will last, influenced by an increase in mobile users – who keep visiting their favorite online casino specially during holidays. This definitely helps decreasing negative seasonal effects (summer = people outdoors = not gambling from home). In the same way, mobile gambling is considered to have the largest growth potential in the industry, followed by Bitcoin and Live betting. It is stated that during 2017, an average of 56% from all casino revenues came from users betting from their mobile devices.
Not only casino operators reported higher revenues from mobile users, but also software companies and suppliers: confirming similar average numbers, standing at 56%. While it's true that the mobile growth rate is slowing down, experts agree that there is still a lot of space to explore and grow.
Gambling Regulation – Getting tighter!
We all agree that the regulation in UK and other European countries is getting tighter, which on the downside slows down the market. The upside obviously is more protection to users, so casino operators and gambling related websites  – including us, are complying with what is requested.
The regulatory uncertainty in Germany, Greece, Poland and Nordic countries is contributing to the regional gambling growth and is expected to stay in the same way.
Future of the USA market
While many states in USA already legalized online casinos, it seems that many others will join in the next 12 months. Experts agree that USA will work on law to legalize online gambling, specially in regards to sports betting.
World Cup (Yay!)
Wow, this one is my favorite. Maybe because I was born in south America and we love football / soccer, or just because I love sports. I'm crazy about the world cup! I can keep talking about this for hours, but trying to get to the point, this event has a positive effect in online casinos, even if you think is unrelated because people is not betting on sports. Cross-marketing does wonders and probably around June – when the world cup starts, everything will be related to it. Special casino promotions, tournaments and raffles. Wait for it. It will come, and will be good.
Winning Operators & Casino Software Companies
According to gambling analysts, Playtech was the most recommended casino software in 2017, while Evolution Gaming experienced 56% growth in their revenues. If you wonder about casino brands, LeoVegas, Mr. Green and Ladbrokes had an increase of 39%, 28% and 12% respectively.
Social Media Beasts
I have to confess that I hate ads, but when I see an interesting article or website I do not hesitate to click on the link, specially while I'm on Facebook. I believe this happens to everybody and companies know it, that's how social media marketing works. PaddyPower reached 1,600,000 Facebook fans in Q4 2017, followed by Pokerstars and Bet365 – who increased their fanbase 30% in the same period.
Twitter is another giant social network and the winner here is also PaddyPower with 640,000 followers. Unibet had the biggest increase: 12% in the last 3 months of 2017.
Youtube – another site where I spend hours – is dominated by PokerStars with 360,000 subscribers. Betfair had the biggest increase: 19%. There's another positive trend here: gambling subscribers increased 1,588% since 2013. It makes sense, because videos are fun and – I believe – more entertaining than pages and pages of info. There's no doubt that Youtube has proven to be an effective place to make yourself known. Gambling operators know about this and allocate additional resources to their Marketing / Social Media department.
Curious Gambling Facts of 2017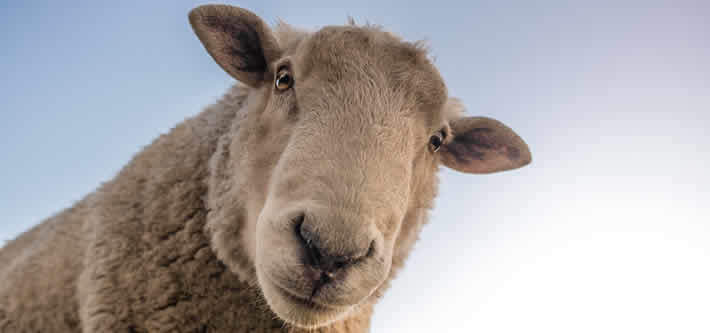 Mobile betting, Bitcoin investment and Live betting are the leaders in terms of growth potential in 2017.
Casino brands with biggest growth in upcoming months? Bet365 and LeoVegas. Congratulations!
Playtech received the best expert recommendations in the last 3 months of 2017.
Fancy word games? While "Bitcoin Business" experienced a large growth during 2017 – 7% only in the last quarter – "Business via Bitcoin" didn't have a hyperlated jump. Instead, experts agree that the trust grew slowly over the recent quarter.
While on average, operators generate 61% of their revenues on their mobile channels, Sky bet stands at 82% of their total revenues generated on the same channel. That's the power of a good mobile platform! If we only analyse casino activities, Sky bet still dominates the scene with 71% of total revenue.
Comparing to the development of the FTSE100, the gambling industry performed in a similar way (+4%). Isn't it crazy?
An interesting case… Some companies operate exclusively online, while others also operate retail / land based. If we compare the increase on the share price for both groups, we find that the companies who operate in multiple channels (online + retail / land based) did better, with an increase of 14% against 4% for the "online only" companies.
In contrast to that, analyst average recommendation for "online only" is 2.08 – outperform – while multiple channel gambling companies average recommendation performs lower, with 2.27.
Curios Regional Gambling Facts of 2017
Throughout Europe, LeoVegas is the most popular online casino, the one that appears the most on casino searches.
If we make the same analysis sorting the results by country, we see that Mr. Green is the most popular online casino in Germany, 888 dominates in Italy, while Dunder and LeoVegas share the pedestal in Sweden.
In Spain, the casino with most games is Bwin, while Codere and Sportium follow on 2d and 3d position. In terms of game variety, Slots positions as the favorite, with an average of 79 variations, 10 table games and 7 jackpots available.
There's a clear decline in french licensed gambling operators: from 22 in 2013 to 15 in 2017. The biggest decrease comes from poker licenses.
The Danish gambling market also flourished during the third quarter of 2017, 22% higher comparing to the same quarter of 2016. Currently, there are 16 betting licenses and 27 online casino / poker licenses.
Bottom Line
This report is mainly oriented to data driven gambling enthusiasts, who love to check numbers and charts (I owe you the charts for the next article, sorry!). Here, we can clearly see that 2017 was a great year for online gambling operators and suppliers. Maybe thanks to the positive influence of technology – which includes modern mobile devices that allow us to do absolutely everything on the go. Everything, from accessing your home banking to gambling online and playing at your favourite online casino.
Maybe, Bitcoin also had something to do, becoming the most popular cryptocurrency and expanding into the gambling market. You can check, many Europe online casinos started accepting it, like PlayOJO and SlotsMagic. In United States, Bitcoin is already well known as the most popular withdrawal method for casino players.
Experts have good reasons to believe that the USA gambling market will keep opening up and finally work on law to regulate gambling activities in many new states. In the meantime many European countries are experiencing big changes with tighter regulation that has a negative impact in the gambling market (for the short term), slowing activity down. We expect to see an improvement in those rates soon, when all actors start complying with the new law – specially in UK.
Final Comments
Finally, I think it's good that gambling companies are making money. The companies we mention in this article are all regulated, therefore they are working in compliance with latest standards. They are "clean" and trustworthy, and by growing they are able to offer more and better services to players, which is obviously good for us. We can confirm this by watching what happened in the online casino world during 2017. How many new casino brands did we cover? And they are good, regulated brands.
We are excited to be part of this gambling generation… future looks even better!