We're only just getting into the third month of 2021 and Microgaming has already put together a catalogue of new games that is sure to keep players happy for the rest of the year and beyond. The latest releases to show up at Microgaming-powered casinos are nothing short of stunning. If you haven't been keeping up with these excellent new additions to the online gambling world, you owe it to yourself to search them out take a few spins on these industry-leading video slot machines.
With such innovative and exciting games showing up this early, we can only imagine that Microgaming and several of their exclusive partner studios will be up for (more) industry awards before the year is through. To whet your appetite, here's a rundown of just some of the soon-to-be classics that have been released so far.
Shamrock Holmes Megaways™ Slot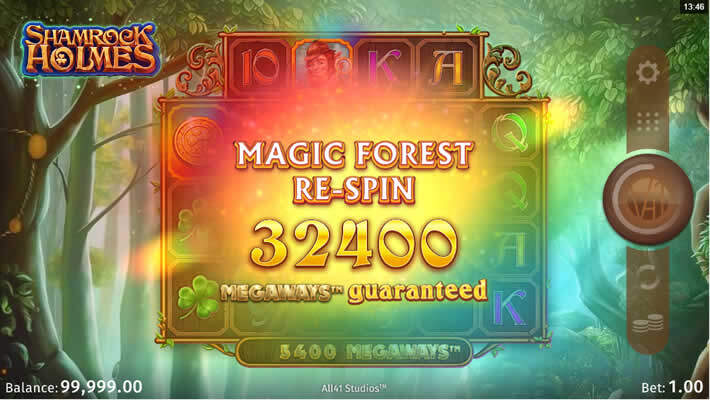 The first game to come to be unleashed in 2021 was the exhilarating Shamrock Holmes Megaways™ slot. As the result of a collaboration with All41 Studios, this inaugural 2021 slot machine release is a high volatility six-reel slot with a huge maximum payout. The world's best leprechaun detective will lead you down the road to riches as you place your bets and witness the fantastic action with more than 100,000 potential ways to win.
The Magic Forest Respin feature triggers when a specific combination of scatters and symbols occur in the base game. The feature plays out with a guaranteed number of Megaways based on the triggering combination. When the Shamrock Holmes and pixie symbols appear on the top row with three scatters showing, the minimum guaranteed ways to win during the feature will be a massive 117,649 Megaways.
The game also features Rolling Reels™, which are active during the base game, respins, and free spins. With each winning combination, the Rolling Reels feature will clear all winning symbols from the reels and new symbols will roll down into the play area to create new combinations and chances to add to your winnings.
Landing four scatters will trigger the game's free spins feature. You'll be given ten free spins to start with a double win multiplier applied. With each Rolling Reels win, the multiplier will increase by one, with no limit to how high it can go. As if that wasn't enough, it's also possible to retrigger free spins!
The Bounty Slot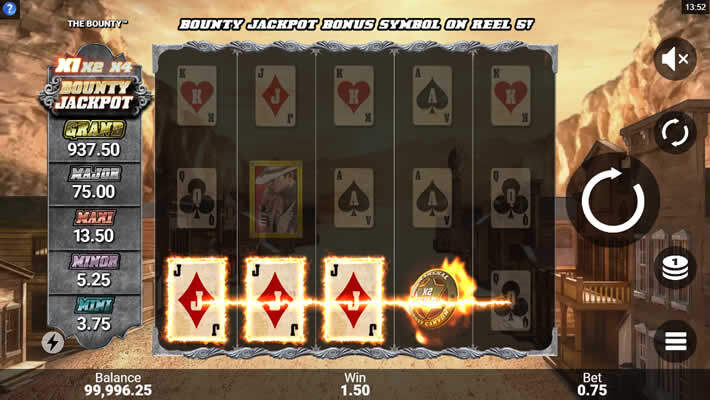 Wasting no time, Microgaming released The Bounty, from partner studio Snowborn Games, on January 7. Based on all the best aspects of Spaghetti Western films, the game puts you in the role of a nameless bounty hunter on the trail of various desperados, all with a price on their heads. Collect wanted posters to track down the bad guys and claim your rewards. Find six matching wanted posters to claim the elusive jackpot!
Landing three bonus symbols will take you to the game's free spins feature. During the feature, you can collect win multipliers as well as an unlimited number of additional spins. You'll start out with eight free spins and a double win multiplier. Bullet symbols will grant you more free spins and dynamite symbols will increase the win multiplier.
The Bounty slot has great animation, cut scenes, sound effects, and music that greatly enhance the audiovisual aspects of the game and make you feel like you're part of a classic Western film.
Foxpot Slot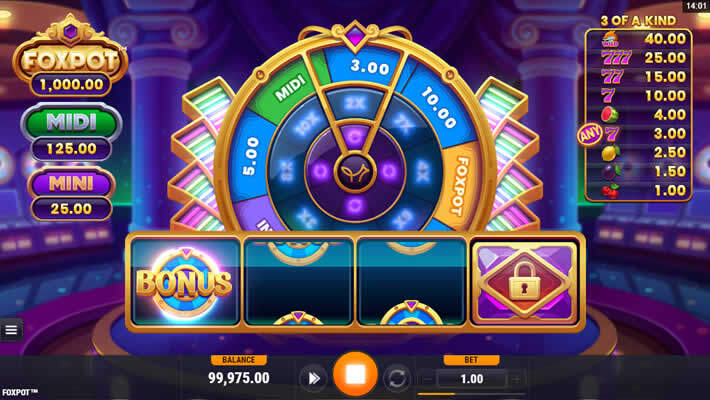 On January 12, the Foxpot slot was released—the product of partner studio Foxium. Deceptively simple looking with just three reels, a single row, and one active pay line, this slot delivers far more action than one might first expect.
The standout feature on this slot is the Fox Wheel. Serving as three bonus wheels in one, the Fox Wheel determines free spin modes, adds win multipliers, and hands out big jackpot wins. Mini, Midi, and Foxpot jackpots can deal your bankroll a significant boost on any spin. It's possible to take down up to 10,000 times your wager on a single lucky spin.
The game uses highly polished, classic fruit machine symbols that are sure to please players that love that retro look. There is also a nudge feature that can be used in both the base game and when the Fox Wheel is in play.
Golden Stallion™ Ultraways™ Slot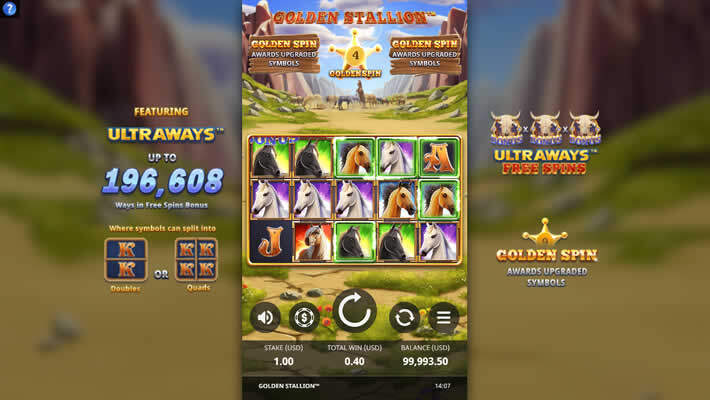 On the 14th of January Microgaming exclusive partner, Northern Lights Gaming, released their debut online video slot machine, Golden Stallion Ultraways. Set in a dusty canyon in the Old West, wild horses gallop over the reels to increase prizes and activate bonus features.
This is a very high volatility slot that's all about free spins and the trademarked Ultraways game mechanic. Winning combinations are determined using the "ways to win" payout scheme, but, as you probably guessed from the name, this slot takes that concept to a whole new level.
When free spins are active, the appearance of three scatter symbols will trigger Ultraways. Ultraways will split reel positions so that they contain double and quadruple symbols. With the additional symbols, it's possible to have up to 196,608 ways to win on a single spin.
Golden Stallion brings with it another unique feature as well. The Golden Sequence will build up chances for larger wins as you play. Each Golden Sequence lasts between 10 and 20 spins. During the sequence, wild horses will run toward the reels and highlight them at random. On the final spin of the sequence—the Golden Spin—all of the highlighted reels into either high-paying gold symbols or gold wild symbols.
Hyper Strike Slot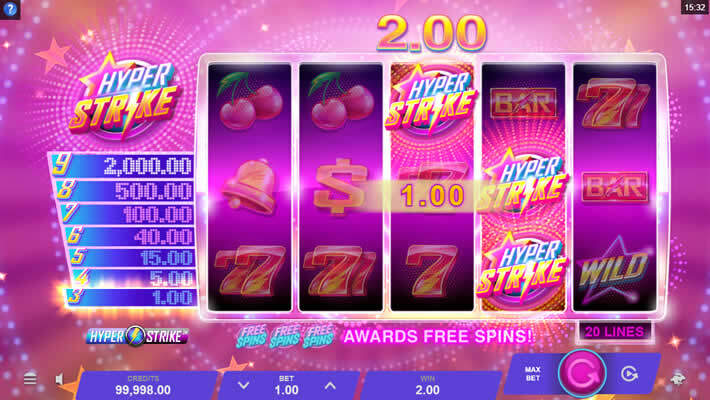 Gameburger Studios, another talented design team working exclusively through Microgaming, gave the online gambling community the Hyper Strike slot on January 19. As the name implies, this five-reel, three-row, 20 pay line slot moves with fast and frantic action. The audiovisual design sets the mood with everything rendered in bright technicolor graphics and a heart pumping disco-funk soundtrack.
The scatters are the most valuable symbols in this game. They can appear anywhere and award cash prizes. It's possible to get up to 2,000 times your bet with the right combination. Players can also spin the prize wheel for a chance to retrigger up to 30 additional free spins. And if that's not enough for you, special gold star wild symbols can push your winnings up to 125 times your bet on each pay line.
Pachinko Slot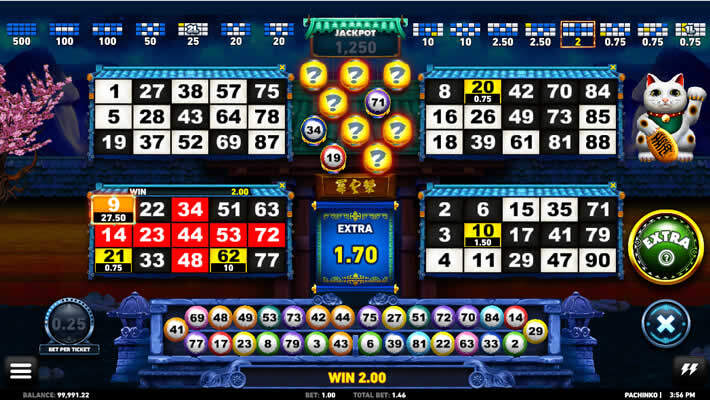 Just a day later, on January 20, the Pachinko slot was set loose on the net. It's a video bingo-style game inspired by the colourful and often exciting pachinko parlours in Japan.
In the land of the rising sun, pachinko is something of a cross between pinball and slot machines that is played for prizes.
Microgaming's version of Pachinko represents those dynamics well and gives players the chance to win free balls rather than free spins. You'll also get the chance to search for prizes hidden on shelves behind Maneki Nekos (those golden, waving Japanese cats that are meant to bring luck).
Forgotten Island Megaways™ Slot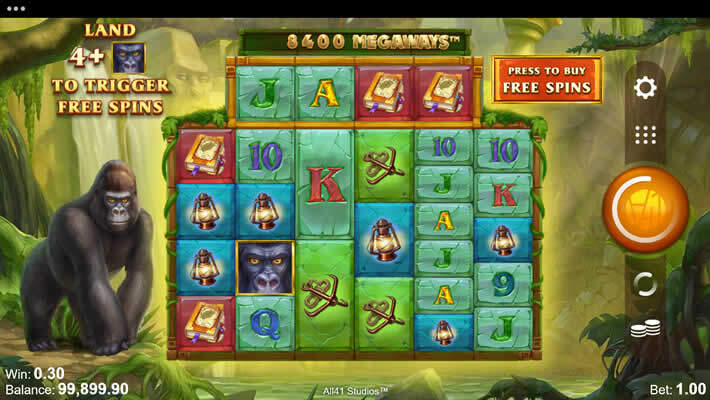 Closing in on the end of Jauary, All41 Studios' Forgotten Island Megways was released on the 26th. The theme on this Megaways masterpiece is based on the legendary king of the apes, King Kong.
Forgotten Island is loaded with features to make sure that the word boredom never comes up when you're sitting in front of this slot. You'll run into extra reels, Microgaming's Rolling Reels feature, and the special "Kong Spin". When the King Spin feature is triggered, a win multiplier is activated and increased by each Rolling Reels iteration. Best of all, the win multiplier is unlimited! Couple that with the fact that there can be more than 100,000 ways to win and you've got opportunities for colossal payouts.
More New Microgaming Slots To Look For
There are more brand new 2021 slot releases from Microgaming to watch for—and plenty more on the way. Go on a jungle adventure with Whisker Jones, or hit the waves for the Aussie surfing extraganza that is Bondi Break. There's also an astounding modern tribute to the classic slots called 777 Mega Deluxe, or you could set out on an African safari with Animals of Africa.
Spin To Win
If you're not sure where to find these games, take a look through our listing of Microgaming casinos. We can point you to several top-rated and trustworthy casinos that carry the entire Microgaming catalogue. Enjoy these hot new Microgaming slots and don't forget to keep an eye out for more new releases from this prolific online casino game supplier.
Cheers and good luck!