Update: We just released a new version of 3 New Online Casinos that Rock in 2018! Check us out!
Not All New Online Casinos Are Created Equally
One of the things that we look at in evaluating the desirability of an online casino is their reputation.  New casinos often lack that, and can be pretty unknown actually, and this can be a concern in many instances.
If a casino is a new startup, we don't even know if they will last, we may not know what their payout rates are, we aren't going to know that much about how they treat their players, how easy they are to get along with, or even if players will be able to reliably withdraw money from their sites.
On the other hand, just because a casino is new doesn't mean that it isn't run by a very reputable and well established company, with a stellar reputation even.  If an online casino company has at least one or more very well run online casinos in their stable, then they can already be trusted, and this takes the concerns that we often have about new online casinos right out of the picture.
When you find a situation like this, a new casino that is run by a respected company, this actually adds to the appeal of the casino, as the company will want and need to promote this new site and they often are even more generous with us players in order to do that more effectively, and they may also offer new innovations or superior games.
So here's a list of 3 new casinos which fit the bill here exactly, along with a look at why you can rest easy with them:
Café Casino
Café Casino is brought to you by the same people behind the Bovada brand.  While Bovada has sold off its poker website now, they are famous for taking the U.S. online poker market by storm, by way of their outstanding service they provided to their U.S. customers at a time where many sites were even going out of business because people got so upset with them that they just stopped playing there.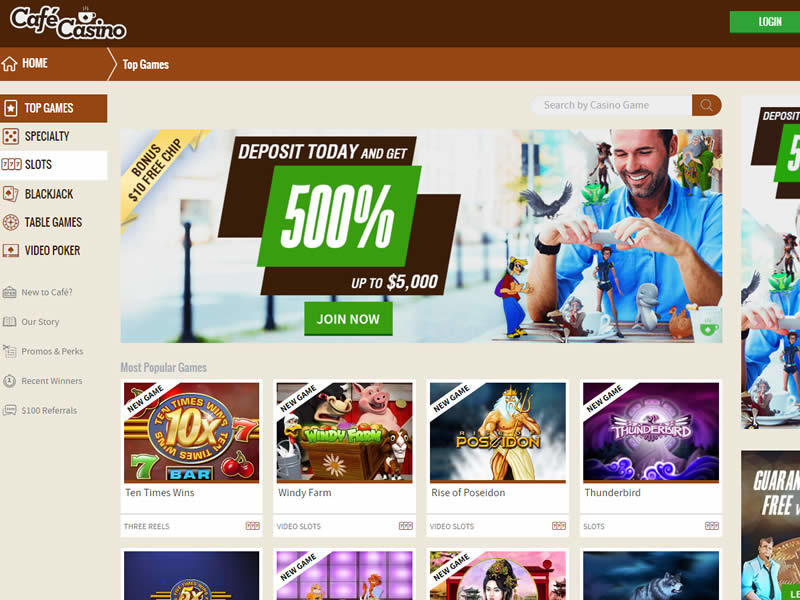 While prompt withdrawals are much more important to a poker site than a casino site, this still matters at an online casino, and this company has the best payout reputation of any U.S. facing online gambling operation.  They are a very well run company as well and very well trusted by players.
Café Casino has a whopping 500% initial deposit bonus, up to $5000, for giving them a try.  That should make any online casino player salivate.  You can even get an extra $100 for every player you refer.  They are opening up the vault here and players need to take advantage of these unbelievable deals while they last.
SpinIT Casino
SpinIT Casino is a brand new casino operated by the same folks who brought us Casino Cruise, which took the online casino world by storm back in 2014.  They have had plenty of time to establish themselves and they have given us every reason to feel that they are a first class operation all around, and are well trusted by players these days.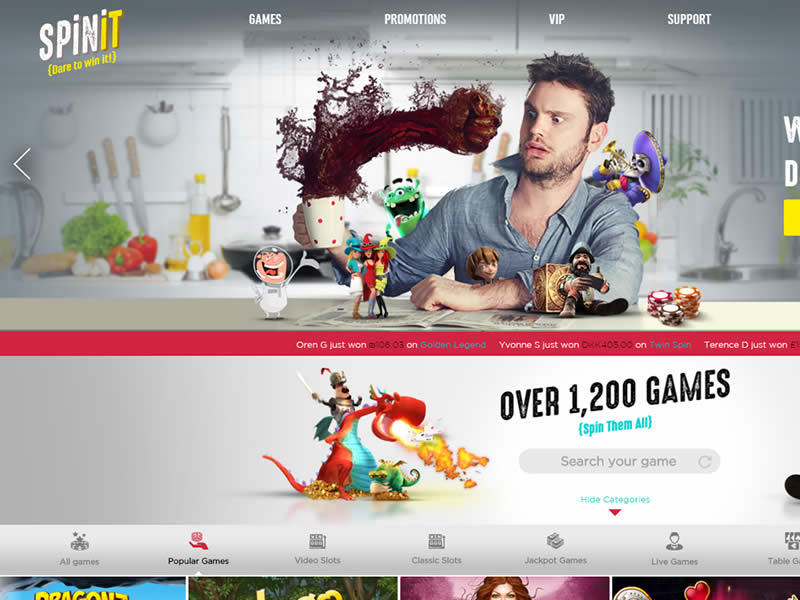 SpinIT Casino is sort of like an updated version of Casino Cruise in fact, and some players have wanted to see a little more pizzazz with the original version, and the company has delivered on this.  Spin It is particularly well suited to those who enjoy mobile casino gambling, and this is state of the art.
There's plenty of promotions going on here as would be expected, and they start you out with a 100% match on your first deposit plus 200 free spins, and your next 3 deposits get rewarded with bonus money as well, in addition to the other promotions that they run.  With over 1,200 games to play, you'll find all you want here and then some.
PlayOJO Casino
PlayOJO Casino bills itself as a fairer casino, and they certainly do go all out to live up to this billing.  "OJO" puts money in your OJO account every time you make a wager, win or lose, as a way of thanking you for playing with them.  So no messing around with points and such, OJO puts his money where his mouth is.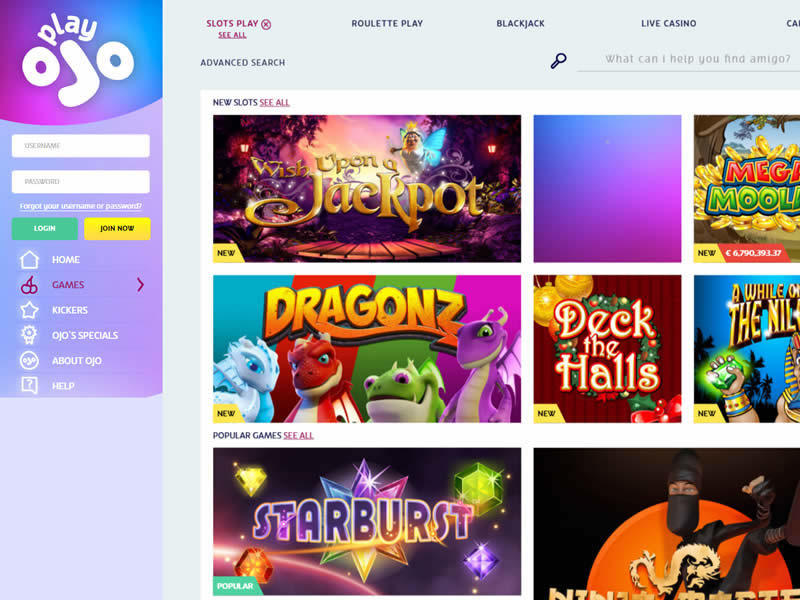 There aren't any fancy promotions here, save for this one, they just give you money to play here, period, every time, every bet, no monkey business, no terms and conditions to worry about.  This is a fabulous idea that players just love.
There are over 500 hand picked games, and the games here are far from the old run of the mill stuff, as a new casino they get to pick the latest and greatest and that's exactly what they have done.
PlayOJO is also run by a respected company in the online casino business, the same one that runs Slots Magic casino, which has been very successful for a number of years, yet they are full of fresh ideas, as evidenced by their new, groundbreaking, state of the art site PlayOJO.
This is another new online casino well worth trying out, and when you can get this sort of innovation and still have the benefits of dealing with a company with a real history, that really is the best of both worlds.