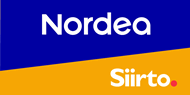 Siirto is an easy to use and lightning-fast payment method available for online casino players in Finland. Billed as a cash replacement, Siirto makes it possible to transfer money to and from online casino sites as easily as paying with cash in a store. To provide both extra security and ease of use, the Siirto system is tied to the user's mobile phone number.
In terms of availability, there's not much to say. Siirto is a preferred payment method for Finnish citizens, but is not available for the rest of the world. So if you are located in any other jurisdiction and you don't own a Finnish bank account, please check an alternative method in our fastest casino banking methods section.
Feel free to check the casinos we recommend that accept Siirto deposits and withdrawals:
Best Siirto Casin Sites for 2022
Online Casinos accepting Siirto Banking
Casino
Bonus
Withdrawals
Play / Review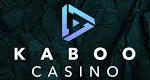 Welcome Bonus:
100% up to £/$/€ 100 + 100FS
Terms Apply
18+. New players only. Play responsibly. www.begambleaware.org. T&Cs apply
Speed: Instant.
Limits: £/$/€ 10 – 50,000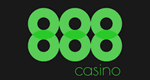 Welcome Bonus:
Up to £/$/€ 300
Speed: 24 – 48 hours.
Limits: £/$/€ 50 – 8,000
Finland's Favourite Instant Payment System
It is, without a doubt, pure convenience that has made Siirto one of the most widely used payment systems in Finland. Built by Automatia, a collaborative of Finnish banks, Siirto was designed to provide the people of Finland with a payment system that is easy to use, secure, and most importantly, fast.
Siirto began operating in 2017. It changed the way many people conducted their personal banking transactions. Now, instead of waiting days for banks to transfer money from one place to another, anyone can use the Siirto app to send money instantly to any other Siirto user. It's even possible for users to receive their work salaries through Siirto.
In less than two years, the service had over 750,000 users and had processed payments adding up to more than €200,000,000. In 2020, Siirto finally became available to patrons of all Finnish banks, not just those that were part of Automatia.

Advantages Of Siirto Casino Sites
The main advantage of using Siirto to fund an online casino account is simple speed and convenience. The service is very easy to use and transfers are credited immediately. That means that when you want to play at a Siirto casino, you'll be able to jump into real-money games within seconds.
Another positive aspect of the Siirto payment method is that users can process transactions into or out of their bank accounts without revealing any of that bank account information to the casino or any other third party. Siirto deals with the bank(s) in the background while keeping the details hidden and secure.
Security, of course, is also of great concern. Because Siirto was developed by banks, the system was designed with the utmost security in mind. Among other things, the system allows for and encourages, the use of two-factor authentication (2FA) to make sure that the only person with access to your account is you. You can be sure that your Siirto account will be every bit as secure as your bank account.
Finally, Siirto doesn't charge users for their service. You'll be able to conduct your Siirto casino banking transactions with confidence, knowing that there are no hidden fees that could sneak up and take a bite out of your balance.
Disadvantages Of Using Siirto
As far as using the system goes, there really are no serious disadvantages to Siirto. The only drawback, if you want to call it that, is that this payment processing method is only available to casino players in Finland. Unfortunately, if you're not a resident of Finland with a bank account at one of the participating Finnish banks, you won't be able to sign up for a Siirto Account.
For players in Finland, however, the system is extremely fast, secure, and convenient. Some players might not like the fact that their Siirto account must be tied to a bank account and can't be funded in other ways, but other than that, there isn't much to say on the negative side.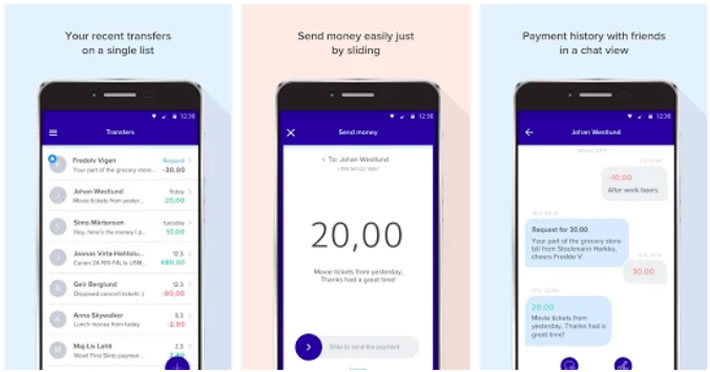 How To Set Up A Siirto Account
Setting up a Siirto account is surprisingly easy. You can activate Siirto almost instantly if you already have a bank account at one of several different Finnish banks. Nordea bank handles the management and distribution of the Siirto app. To get started, there are just four simple steps.
Install the Nordea Siirto app from your iPhone or Android app store
Log in to the service using your bank access codes
Enter and confirm your phone number
Select the bank account you want to use with Siirto
You'll be able to log in to the app using access codes from any of the following banks:
Nordea.
OP Bank.
S-Bank.
Bank Of Åland.
That's all there is to it. From there, you'll be able to send and receive money right away.
Casino Deposits And Withdrawals With Siirto
Using Siirto to make deposits and/or withdrawals at your favourite Siirto online casino is a fast, straightforward operation. You'll start, as with any payment method, by going to the casino's cashier or banking page to initiate your transaction.
First, obviously, you'll need to select Siirto as the payment method you'd like to use.
Provide the phone number you have registered with Siiro and the amount you'd like to deposit or withdraw.
Wait for and accept the confirmation request that you'll receive on your phone.
Your funds should be credited to your account instantly.
If you intend to use Siirto as your primary or sole payment method, it's important to check to be sure the casino allows both deposits and withdrawals. While most casinos that accept Siirto will process funds in both directions, there are some that only support deposits. If that's the case where you want to play, you'll have to confirm that the casino supports withdrawals through another payment method that will work for you.
Siirto Frequently Asked Questions – FAQs
Who can use Siirto to fund online casino accounts?
At the time of writing, Siirto is only available for use by residents of Finland with an account at a Finnish bank.
What Do I Need To Use Siirto?
You'll need an iPhone or Android phone with the Siirto app installed. You must also be a resident of Finland with a Finnish bank account and Finnish personal identity number.
How Quickly Are Money Transfers Credited?
Normal transactions occur and are credited instantly. Money sent from one account to another will be available for use right away. If a real-time connection is not available between a payer's and recipient's bank account, the transaction will be sent as a regular bank transfer which can take one or more days to complete.
Is Siirto Safe To Use Online?
The Siirto system was developed by banks and makes use of state-of-the-art security and fraud protection technology. Users can conduct transactions through Siirto with confidence that their Siirto account is just as safe as their regular bank account.
Do I Need To Load Or Prepay Siirto Like An E-Wallet?
No. The Siirto service works directly with users' bank accounts. When a transaction is processed, money is deducted from the linked account of the payer and deposited into the linked account of the receiver. There is no third party wallet or electronic storage facility in the middle.