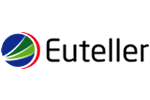 If you are located in Finland and you are a casino player, look no further and check Euteller casinos. The only requirement to use this amazing service is to have an active account in one of the major Finnish banks.
After that, you wont need to disclose your personal information or credit card details: just by selecting Euteller and linking to your bank account is enough and will enable instant deposits between your bank and the selected casino. On the downside, Euteller doesn't allow withdrawals but if you are one of us – trying to see the half full glass, you will find out that Euteller payments are safe, anonymously and instantly effectuated.
Because of this, we researched and tested the best Euteller casinos for you to play and make the max out of your casino experience! Please notice, that the withdrawal times listed are for the casino in general, since as we said, there is no such thing as Euteller casino withdrawals.
Best Euteller Casinos 2022
Top casino sites that accept Euteller deposits

What is Euteller
Compared to somewhat old-fashioned systems like credit cards and regular banks, e-commerce has become a more preferable online transactions method. If you fall into the category of online banking supporters, then you should get to know Euteller. The system is based in Finland, and for some years now it's been gaining a reputation of a payment method that guaranties fairness as well as safety. It is powered by a private company that started doing business in 2007.
It is no news that online casino visitors prefer using internet banking than having to disclose their credit card numbers, which is completely understandable. In its home country, Euteller has long been the number one system as far as internet banking is concerned. You're eligible to use this method if you have an active account at one of the major Finnish banks, in which case it would certainly be the best option for you. If not, that still wouldn't be an excuse for you to ignore this successful e-commerce system as it shows tendencies to expand.
How it Works – deposits and… withdrawals?
Euteller service is sometimes interpreted as a wire transfer, and sometimes as an e-wallet. The point of it is to enable instantaneous money transfers without previously needing any registration. The sole prerequisite for being able to use this payment method for visiting online casinos is to have an account at one of the 9 Euteller supporting banks, which are:
Alandsbanken
Aktia
Handelsbanken
Nordea
OP Bank
Pohjola
Sampo Bank
S-Bank
Tapiola
The process of depositing via Euteller is simple. At the casino site you should choose it as a payment method and then mark the bank where you keep an open account. Follow directions and enter the information asked of you without any concern, since it is all done under your bank's supervision. Keep in mind that any contact with Euteller website does not compromise your sensitive information; the info stays inside your online banking profile. Once the payment is confirmed, the casino will have the money deposited and you are ready to start having fun.
So, we've determined that depositing is quite an elementary, undemanding process, but what about withdrawals? Regrettably, withdrawing money via Euteller is not possible. At some occasions a bank transfer would make it possible for the player to cash out money from their Euteller. But, in most cases an alternative payment method would be a better option.
Advantages of Euteller Casinos
An obvious advantage of the Finnish product is the convenience of internet banking and fast processing. Basically, it is like using a credit card but without the possibility of any security breaches. And we don't mean this just because you're not asked to reveal any personal info, but also because Euteller network uses highly advanced safety encryption for extra protection. Other than this, a vast number of players will find it agreeable that Euteller demands no registration, which means no waste of time and effort. Using Euteller, you can also fund other banking methods such as credit and debit cards, that can be used afterwards to process your withdrawals. That's a good way to get around Euteller downsides.
Disadvantages of Casinos accepting Euteller
Well, the major weakness is the lacking of withdrawal possibilities. Two-way payment services are helpful and extremely appreciated by the gaming community. Due to its specific design, such activities as cashing out money are not enabled in the case of Euteller.
In exceptional cases, one might consult the casino for a bank transfer option of sorts in order to extract their earnings, and this would trigger fees and would be somewhat time-consuming. A way to turn this around is to use Euteller to fund other payment methods such as debit and credit cards, that can be used afterwards to withdraw your earnings, as an alternative method.
Another characteristic of Euteller which isn't really favorable is the location-limited concept the system embraces even now. If you're not a client of at least one of the Euteller network participating banks, the method is not of much use to you. In Euteller's developers' defense, they do state that foreign players can use its services upon request.
Things to Notice
We didn't forget to mention what is Euteller's policy toward charging fees in exchange for providing internet banking services. Whether you're using Euteller for online purchasing or making deposits at online casinos, the facility will charge you a small fee. Compared to some other deposit methods, subjecting payments to a 1.95% fee can indeed be considered a low charge.
It is true that Euteller is predominantly focused on Finnish residents, but customers based in other parts of the world shouldn't be reluctant in making use of their foreigners' treatment. Until the company reaches proper expansion, foreign depositors can be granted access upon request. The best would be to stay informed and keep up with updates considering Euteller – any day now you might experience a nice surprise. In the meantime, consider some of the best casinos offering the best payment options including Euteller presented right here on our webpages.
Euteller Casinos FAQ
1. Is Euteller available in my country?
The chances are that not… Only available to Finnish players or users that have an account in one of the following 9 Finnish bank institutions: Alandsbanken, Aktia, Handelsbanken, Nordea, OP Bank, Pohjola, Sampo Bank, S-Bank or Tapiola. If you don't, no worries. We reviewed many payment methods lately to make sure our visitors will have a casino deposit method suitable to your needs.
2. Do I need to register for a Euteller account?
No, you don't have to register or complete long forms to get started. As mentioned before, you only need to link your bank account (placed in one of the 9 banks mentioned previously) and that's it. 100% safe and secure. No Hassle.
3. Is it a safe payment method to use at online casinos?
We can say with no doubt that Euteller is one of the safest payment methods available and one of the most popular between Finnish players.
4. How "Instant" are Euteller deposits and withdrawals?
Instant here really means instant. Your funds are transferred immediately from your bank to your casino account. Withdrawals cant be completed using your Euteller account but as mentioned before, you can also use Euteller to fund debit and credit cards and then yes proceed with the withdrawal that way.
5. What options are out there if Euteller isn't available in my region?
If you are not located in Finland, don't worry. We are dedicated to offer the most relevant casino banking methods and contribute to the best possible casino experience. Depending on your region, you may consider using Skrill, Neteller or credit cards such as VISA or MasterCard which are widely accepted.
Interesting Facts about Euteller
We looked really hard to bring you the most interesting facts about this payment method but…
Looks like not even the admin at euteller.com had anything to say. Will come back later 😉