EasyEFT is a payment processing solution developed for consumers in South Africa. It can be used to make electronic payments for all sorts of different purposes. Of course, the reason that we're talking about this payment method here is that EasyEFT is a quick and convenient way to fund your online casino account.
The system is really quite easy to use and perfect for those who don't have or don't want to use debit and credit cards. It also allows you to sign up with an online casino and fund your account without the need to give the casino any of your financial information.
Following is information on how to use EasyEFT to fund your online casino account as well as some of the pros and cons that go along with it.
easyEFT Casinos for South African Players for 2022
Only fast withdrawal casinos
How EasyEFT Works
EasyEFT is not an eWallet service. The company is a third-party payment processor that enables transactions between customers (you) and merchants (the online casino). They do not hold any sort of balance in an account as some other payment systems do. Payments are made directly from your bank account to the casino and should show up in your casino account balance within a matter of moments.
As with most online banking payment processors, there is no registration required to use EasyEFT. You'll simply connect to the EasyEFT system and authorize them to transfer money from your checking or savings account. You won't need to create a username or remember a password or anything like that. The system functions "on-demand" whenever you need to make a transfer with no account required.
Making EasyEFT Deposits To Online Casinos
It's not difficult at all to make a deposit using EasyEFT. All you'll need to do is go to the cashier section of your casino and choose the EasyEFT option. You'll either be taken to another page or a popup window will appear where you can enter the amount you'd like to deposit. Then, you'll select the bank where you have your account. For the final step, you'll be asked to log into your online banking system to confirm the payment.
That's everything. Your deposit should go through immediately and show up in your casino account balance within a few moments.
Making EasyEFT Withdrawals From Online Casinos
Whether or not you'll be able to withdraw through EasyEFT is going to depend on the specific casino where you have your account. It's not clear why, but some casinos allow withdrawals through EasyEFT directly to your bank account and others do not.
Where available, the process for making an EasyEFT withdrawal is basically the same as making a deposit. You'll go to the cashier, select the EasyEFT withdrawal option, enter your banking information, and finally, confirm the transaction.
Unlike deposits, however, withdrawals will take a bit more time. The online casino will most likely take anywhere from a few hours up to a day or two to review and authorize the withdrawal, and then the transfer through EasyEFT will take about as long as a normal bank transfer, which can be several business days. It's still more convenient than many other withdrawal methods, but be prepared for the extra processing time.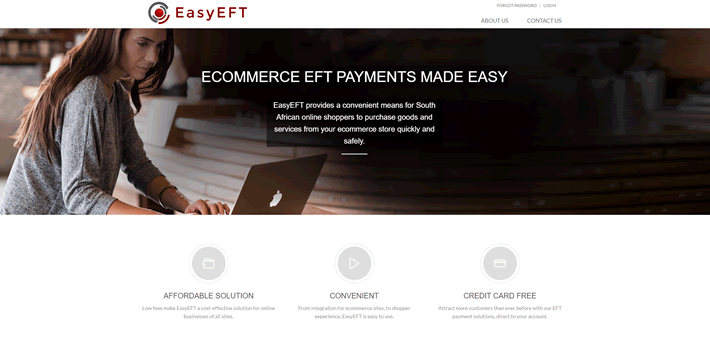 EasyEFT Device Compatibility
Again, like just about all payment processing methods, EasyEFT will work on any device from desktop computers down to tablets and mobile phones. Both Android and iOS devices should be able to use the system without any problem and without any app downloads required.
All interaction with the system is browser-based, so as long as you're using one of the major web browsers on your device you shouldn't have any problem.
So, if you like to play online casino from your mobile device, you will also be able to deposit at easyEFT casino sites.
EasyEFT Costs And Fees
The good news for players is that you won't pay any fees for using EasyEFT to fund your online casino account. EasyEFT makes their money by charging the merchants—in this case, the casino—for using their system. For the consumer, there are no extra fees for using the system to send or receive money.
Be aware, however, that some banks may charge a fee for electronic transactions. You'll need to check with your bank to see if they charge fees and, if so, how much they would be.
EasyEFT Security Features
Consumers can feel confident that transactions made through EasyEFT are secure. The system, of course, conducts all communications over secure and encrypted connections so that they can not be intercepted by third parties. You're also dealing with the already secure procedures normally used by both online casinos and banking institutions.
In addition, since EasyEFT sits in the middle, neither the casino nor your bank knows what is happening with your money. The bank sends the money to EasyEFT and the casino receives the money from EasyEFT. The casino never sees your banking information and the bank never sees that you are transferring money to an online casino. Your privacy remains intact.