Looking for more information about Apple Pay casinos? Find everything you need to know to start making fast deposits with your Apple account at one of the best online casinos accepting this method.
Apple Pay is a versatile and widely accepted e-wallet and payment processing service provided – obviously – by Apple. It is exceptionally easy to use and incredibly accessible since it is also practically built right into every product that Apple makes and sells including iPhones, iPad tablets, Mac computers and laptops, and even the Apple watch.
Apple Pay is an excellent choice for making online payments, but can also be used just as easy to pay for products or services in brick-and-mortar retail spaces. More importantly—at least for our purposes—Apple Pay can also be an especially easy and efficient way to fund your online casino account(s).
Here you can find our preferred online casinos accepting Apple Pay transactions, that also work around the clock to provide the fastest payouts in your region:
Best Apple Pay Casinos in USA 2023
We haven't found USA online casinos accepting Apple Pay in unregulated states. If you live in a state where gambling is regulated, you can use Apple Pay in most casino brands licensed to operate there.
If you live in a unregulated state, you won't be able to use this payment method at any online casino. But you can always check one of our tested and approved gambling sites offering the fastest payouts for American players:
Casino Deposits from your Apple Device
Playing at an Apple Pay Casino means you won't have to worry about banking options. You'll be able to make a deposit and fund your account quickly, securely, and very easily. You'll be able to jump into action on your favourite games instantly.
In this article, we'll take a look at the advantages and disadvantages of using the Apple Pay system to handle your online casino account transactions. We also have plenty of suggestions for established and reputable Apple Pay casinos that will be happy to take your Apple Pay deposit and get you into exciting real-money action faster than you can say iPhone!
What Is Apple Pay?
You could describe Apple Pay as an e-wallet system, but the service goes far beyond the services of other e-wallet companies that you're probably familiar with. As with everything else that Apple has created, they try to make the system as easy to use as humanly possible. In fact, once you have your account set up, you'll be able to make most payments by simply pressing your fingerprint on your device to authorize the transactions.
Apple's system will allow you to link credit and debit cards as well as bank accounts to your Apple Pay account. Once a particular payment method is linked and authorized, you'll be able to use whichever one you like to conduct transactions. The company also offers an "Apple Card" credit card that includes special perks for users when it's used with the Apple Pay system.
The end result when you want to fund your account at an Apple Pay casino is that you'll be able to use any payment source you have—including those that the casino will not directly accept—by going through the Apple Pay system. The money you transfer will be credited instantly, just as if you had paid with cash. When you use Apple Pay, you'll be able to fund your account and start playing in a matter of seconds. It's that simple.
How To Set Up An Apple Pay Account
Getting an Apple Pay account set up is really quite easy. You'll need four basic things to get started:
An eligible Apple device.
A debit or credit card from a supported issuer.
The latest version of iOS, watchOS, or macOS for your device.
An Apple ID signed in to iCloud.
None of the above requirements should pose much of an obstacle to any regular Apple product owner. From there, all you have to do is open the Apple Pay wallet app on your device and tap the "+" icon to add a card.
The process is easy to follow and intuitive, but there is also a short video tutorial right in the app if you have trouble understanding anything. All you have to do is simply follow the prompts to add your card information. When completed, your bank or card issuer might ask you to complete a verification process before the card is fully authorised for use. You can also apply for an Apple Card directly from within the app.
For security reasons, individual cards are linked to specific devices, not to your Apple Pay account. So if, for example, you'd like to use your debit card on both your iPhone and iPad, you would need to add the card to each device separately.
You can also check out the Apple Pay site to get complete details on how any part of the system works.
Casino Deposits And Withdrawals With Apple Pay
There really isn't much to explain here. As we've already pointed out a few times, Apple has made the Apple Pay system stupendously easy to use. All you'll need to do is go to the banking or cashier page at your Apple Pay casino of choice and click on the deposit link. Next, select Apple Pay as your deposit method and simply follow the prompts.
There is absolutely nothing tricky or complicated about the process. Everything is very straightforward from start to finish. Within just a few moments your transfer will be completed and instantly credited to your casino account balance.
Again, as we pointed out above, most Apple Pay casinos will not process withdrawals through the system. So be sure to investigate and make certain that the casino you've chosen offers an alternative withdrawal method that will be convenient for you.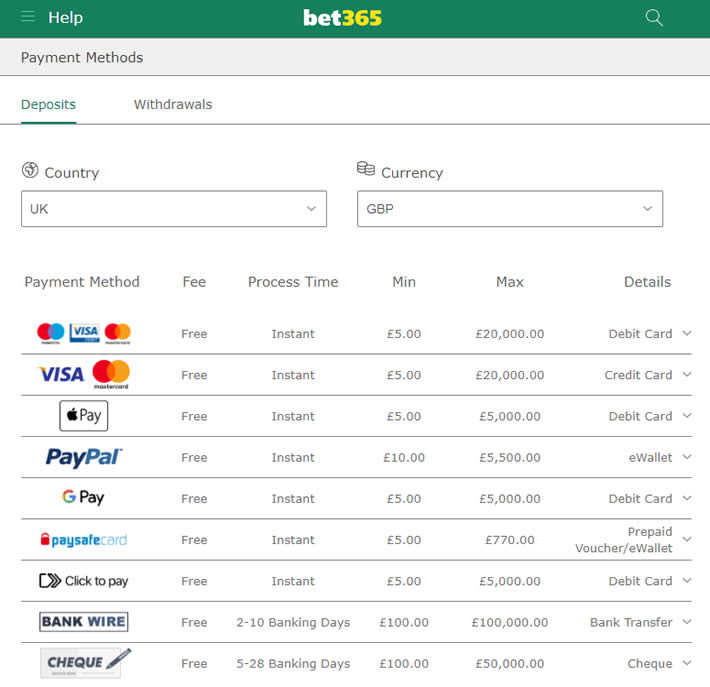 Advantages Of Apple Pay Casino Sites
The two biggest advantages to using Apple Pay to fund your online casino account(s) are versatility and privacy.
Safety & Privacy
You can use just about any payment method you choose to fund your Apple Pay account. That means you aren't limited to using payment methods that the casino accepts directly. In turn, you can then make a deposit to your casino account without having to reveal any credit card, debit card, or bank details. All your banking information is kept private and secure by Apple's system.
Easy Payments, On the Go
Aside from the ability to make payments so easily, there are many other benefits to having a functional Apple Pay account. The system will more or less let you pay for anything, anywhere. It can be used to make contactless payments in stores using both touch ID and facial recognition for security. It also, of course, works to pay for purchases on the vast majority of popular shopping websites. Users can also transfer money to one another with integration built into the Apple Messages app. Users in many major cities can even use their Apple devices to pay for trips on various forms of public transportation. As the company says, Apple Pay is "Cashless made effortless".
Apple Rewards Program
Another side benefit to using Apple Pay is that when you use credit or debit cards that accrue loyalty points to fund your wallet, you'll be credited those points just as you normally would. That means that when you make a deposit at an Apple Pay casino, if you're using a card with loyalty rewards to pay through the system, you'll get those loyalty points every time you make a deposit at your favourite online casino.
Apple really has made it just insanely easy to use the system. It's difficult to think of anything they could do to make it any easier—except for maybe finding a way to let users control it all with their minds.
Disadvantages Of Using Apple Pay
While there is a big positive side to using Apple Pay, the system does still have some drawbacks.
No Withdrawals
One major disadvantage for casino players is that the system only works one way. You can use Apple Pay to fund your casino account, but you can't withdraw back to your Apple Pay account. That means that if you are planning to deposit with Apple Pay, you'll also need to make sure that the casino offers a withdrawal method that will work for you. You certainly don't want to make a deposit and then get stuck with no way to get your money back out when you hit a good win.
Although the problem is not something inherent to Apple Pay, another disadvantage is the fact that there are still relatively few casinos that are working with Apple Pay. This, of course, is not Apple's fault, but if you're dead set on using Apple Pay to play at a casino, you might have to do some hunting to find the right casino for you (we can help with that).
Apple May Collect your Data
And finally, you also have to keep in mind that although you are keeping a lot of information private from the casino(s)—or anyone else you pay—you are giving Apple the ability to collect a lot of data regarding what you buy and how you pay for it. Apple has shown in the past that they are willing to stand up for their customers' right to privacy, but still, centralizing payments through one company is something that some of you might not be comfortable doing.
Apple Pay Casino Frequently Asked Questions – FAQs
Are there any fees for using Apple Pay at an online casino?

Is using Apple Pay to fund a casino account safe?

Can I claim bonuses when I use Apple Pay to deposit at a casino?

Is there a transaction limit when I use Apple Pay?

Does Apple Pay keep a history of my transactions?