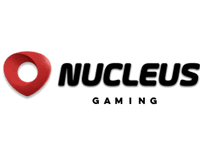 Nucleus Gaming is a somewhat unusual company among online casino gaming providers. The company has more than 100 high-quality casino games in its catalogue, but very little else is known about it. For that reason, we are unable to follow our usual gaming software review format.
The Nucleus Gaming website claims copyright going back to 2016, so we'll have to assume that is when the company was founded. Unlike most other commercial websites, there is no "About Us" section of any kind. The contact page leads only to a web form and provides no other details such as an email address or phone number.
It also appears that the company has no LinkedIn profile. We weren't able to find a company listing or any employees claiming to work at the company. This is something quite unusual for any company these days, especially one that works in an online industry.
The truth is, there are many reputable online casinos with fast payouts which feature Nucleus Gaming slots. So here you can find the ones we tested and can recommend as safe gambling destinations:
Nucleus Gaming Casino Games
Nucleus has an impressive catalogue of just over 100 games. The company's video slots will stand up against any other modern game designer's product. Their games are all rendered in high definition, three-dimensional graphics.
Another unusual characteristic of the company is that their games seem to very closely resemble those of BetSoft. Titles are, of course, different but visual aspects and especially gameplay mechanics of Nucleus games seem to be direct copies of some BetSoft releases.
The reason for this is, again, unknown. It's possible that Nucleus is an independent company blatantly copying from one of their competitors, or Nucleus could be a part of or owned by Betsoft – which would also explain the similarities.
The great majority of Nucleus games are online video slots. The company also offers various table games and video poker. At the time of writing, the website lists 21 different table games including craps, a few different types of poker, three versions of roulette, several different variations on Blackjack and even the classic card game War.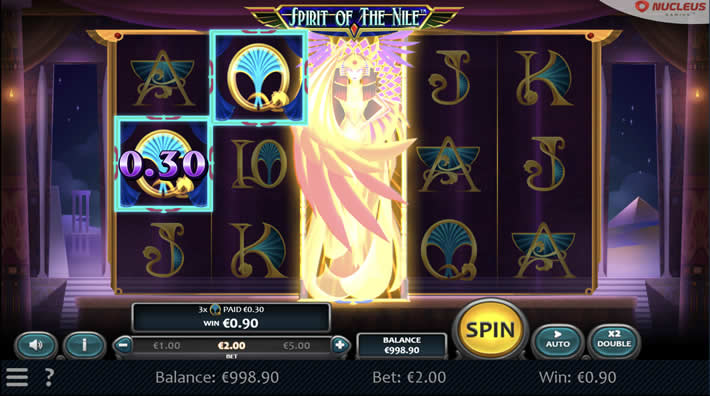 Nucleus Gaming Highest RTP Slots & Latest Releases
| | |
| --- | --- |
| Best Payout Slots | Latest Releases |
| No RTP Information | The Haunted Carnival – Sep. 2021. |
| – | Shark Spin – Aug. 2021. |
| – | The Forbidden Tomb – Jul. 2021. |
| – | Tropical Splash – Jun. 2021. |
| – | Goals Of Glory – May 2021. |
Nucleus Gaming Licenses And Certifications
Just the fact that Nucleus has been in operation for several years would seem to indicate that the company holds at least one gaming license from one of the better-known regulating bodies. There is, however, no outward indication of that being true. The Nucleus Gaming website makes no mention of any license or test certifications.
The Bottom Line
When all is said and done, it is difficult to make a recommendation for or against Nucleus Gaming. Their games are undoubtedly of a much higher quality than one would expect from a company that is not legitimate. The complete lack of information about the origins or operations of the company, however, would make anyone understandably suspicious.
If you come across Nucleus games at any reputable online casino, there's no reason to avoid them if they interest you. The truth is that a reputable casino that holds one or more gaming licenses is not going to risk its license(s) or reputation by offering games from a crooked company. In the end, if you are playing at a casino that has proven itself trustworthy to you, you shouldn't have any problem if you place bets on Nucleus games.