Want to know more about the best casino banking in Australia? Stay with me while we go over the main points.
There are many online casinos in Australia, mainly offshore gambling sites catering to Australian players. The problem is that with the new regulation, many payment processors that used to operate there stopped accepting gambling transactions. Don't get me wrong, you are still able to use them to pay online purchases, but you won't be able to make casino deposits (or withdrawals). That's the current situation with PayPal, Neteller or Skrill, which are considered great casino banking methods for players who prioritize payout speed.
With that said, we were surprised to find online casinos in Australia that were still able to offer same day payouts. As you can imagine, there are many brands offering fast casino withdrawals, but that's only in theory. Reality show us that good casino brands accepting Aussie players usually process withdrawals in 48 / 72hs, but there are a couple that can pay even faster (and that's great!). Also, you need to remember that not many banking options will allow you to receive your casino earnings so fast.
So, long story short, I would recommend you to follow this guide if you love playing at online casinos and you live in Australia. The purpose of this section is to improve your casino experience by providing some shortcuts in terms of payment methods that you should use to receive your funds faster. We also listed the most reputable brands with the best casino banking in Australia so if you prefer to jump straight into action, here we go:
Online Casinos with the Best Banking in Australia
Australian Online casinos with easy deposits and withdrawals
Online Casino Banking in Australia – Overview
Casino banking in Australia is not as easy as it used to be. After names like Neteller, Skrill, PayPal, POLi, Paysafecard, UKash, Citadel Commerce and others left, gambling sites had to rethink the way they process payments and adding alternative methods was a way to face the crisis. So excluding the brands mentioned above, you will be able to operate with your favorite Australian casino, using one of the following options:
Bitcoin.
VISA.
Neosurf.
Upaycard.
Stay with me while we check each method in detail and see what you can do (and not) with each one.
Methods suitable for Deposits and Withdrawals
Online casinos offer a plethora of payment methods that work for Aussies, but you may have to select one or the other, to deposit or cash out. Surprisingly, Aussies can use VISA for both! Bitcoin is another great option, if you own the cryptocurrency.
BTC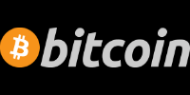 Bitcoin became without a doubt one of the preferred methods when talking about Online Casino Banking in Australia. You can deposit and withdraw using BTC and most Aussie online casinos accept it, offering special bonuses for the ones who prefer to gamble with cryptocurrencies.
Like we mentioned in other sections of this website, there are pros and cons of using this method to play at online casinos. Cons, not so many, but I can mention the fact that you need to own the cryptocurrency first in order to gamble with it. Not everybody is ready to buy Bitcoins and I can understand that. Volatility? another big risk. Pros? well, payments are processed instantly or in a couple of hours through a peer to peer system, offering good levels of anonymity. Using cryptocurrencies allow you to bypass any GEO-restriction.
VISA
Surprisingly, VISA is one of the best casino banking options in Australia. Credit cards continue being the most popular deposit method and some Australian online casinos offer the option to withdraw too. Opting for this method won't be an issue, because all online casinos accept deposits with credit cards with no fees. Sadly, not everybody owns one or would use it to gamble online. There are clear reasons not to do so, specially if you prefer to stay anonymous or keep a tight control of your gambling expenses. In that case, you may want to opt for prepaid cards.
If you wan't to know more about VISA, you can check our complete review with VISA Casinos.
Best Deposit Methods for Australian Casino players
If you discarded the previous 2 options, you may want to consider using prepaid cards. Something important to remark is that you will be able to make deposits with these cards, but you won't be able to cash out. Some casinos also accept Upaycard, that works like a sort of ewallet.
Prepaid Cards / Neosurf
Neosurf became instantly popular in Australia after Paysafecard left the market. It works in the same way, as a card that you can purchase for cash. This prepaid voucher. The truth is that having to "physically" go to the store to buy the card may be totally unappealing for some. This method is also unsuitable for high-rollers due to limits. On the bright side, you can use Neosurf cards to keep your personal and financial information safe, because they stay offline. When you make a deposit, you just need to confirm it using the code included in the card and that's it. Some players may find in this method a perfect fit, because it allows them to keep a strict control of their gambling expenses, completely separating a gambling budget.
Upaycard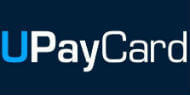 Although Upaycard stopped processing gambling transactions in USA, the company kept operating in Australia. You will still need to check with the casino and see if they allow withdrawals too, but if they do, you should definitely opt for this method. You can check our Upaycard review if you need more information about this payment method.
Australian Online Casino Banking / Withdrawals
Not being able to cash out your casino earnings is probably one of the most frustrating situations a gambler can face. Many shady operators delay withdrawals for obvious reasons: they simply don't want to pay. But many others may face inconveniences finding a suitable method that allow for fast withdrawals in Australia. So, from what we saw, online casinos that are able to pay fast usually process them either on Bitcoin or using VISA, that also work for deposits. So if you own cryptos or you have a VISA credit card, you will be able to receive your earnings in the same day, or within 24 hours tops.
We listed a couple of brands that we tested and found to have the best casino banking in Australia. Following this guide will grant smooth withdrawals, because there's nothing more annoying than getting stuck at the casino cashier! Don't you agree?
The Missing Names
After the Interactive Gaming Amendment Bill of 2016 wen't into effect, most popular payment methods stopped accepting gambling transactions. Here we are talking about the most popular ewallets and electronic transfer methods, that allow players to receive their earnings in the same day – if the casino is able to process them.
You will find many websites listing Neteller, Skrill, POLi, Paysafecard or Citadel Commerce as available payment methods to Aussies, but the truth is that none of them won't work when we are talking about casino deposits or withdrawals. Processors are forbidden to process gambling transactions in Australia, therefore you won't find many options to cash out fast.
Bottom Line
After the IGA of 2016, Australian players were left with few banking options if they want to cash out fast. Obviously, when we are talking about deposits, there are more options available, but the problem arises when a player wants to withdraw.
There may be other options available at certain online casinos exclusively, but if we are talking about the best casino banking in Australia, you may want to opt for VISA or Bitcoin. Surprisingly, our top rated online casinos pay in a couple of hours using any of those methods. Not sure how the made it possible, but kudos! These guys understood the importance of fast payouts.
If you are a casual players, you may find Neosurf useful to make deposits of low sums, but if you are planning to go big on your wagers, you may want to stick to the previous options. Highrollers won't find prepaid vouchers useful, due to unsuitable restrictions to the deposit amounts.