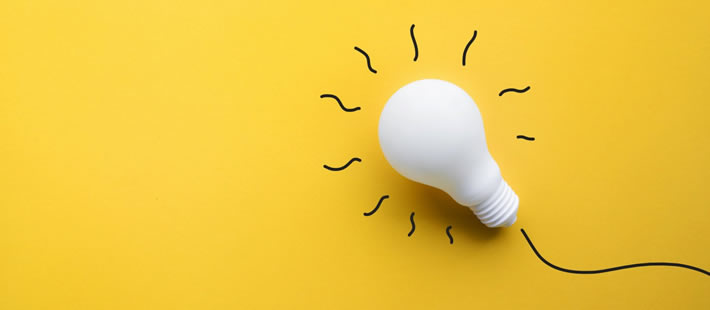 Internet casinos are widespread and well-known, taken for granted and simply considered to be a part of the Internet that has always been there and probably always will be there. As prolific as real-money gambling across the world wide web has become, with casinos licensed and operating all over the world, frequented by billions of players—who wager multiple billions of dollars every year—the seemingly endless landscape of online casinos all owe their existence to one key developer.
Like many of the things on the Internet that we now consider to be just another part of our lives, casinos were not always there. At the time, the technology that was developed to allow for both truly fair online versions of casino games, as well as the secure transfer of mountains of money, was beyond cutting edge. The technology that originated and evolved from the first online casinos changed the way the world worked for many different industries including banks, large corporations, and play-for-fun online gaming.
In fact, not only are many of the technologies that we now use on our own home computers and personal networks a direct result of those first developmental designs, some of the world's largest and most popular online casino brands, companies with household names worth billions of dollars, can be traced directly back to one key company.
That company, Cryptologic, was built around the vision of one young entrepreneur who went on to change both the Internet and the gambling industry forever. His name, is Andrew Rivkin.
Andrew Rivkin And The Birth Of CryptoLogic Limited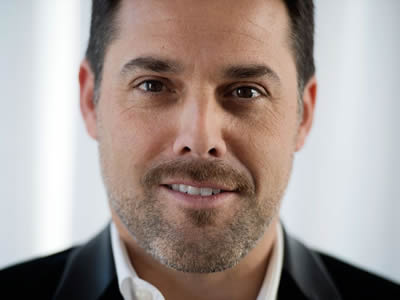 Andrew Rivkin was born in Toronto, Ontario, Canada on May 31, 1969. He was driven from a very young age to work towards creating his own business, being self-sufficient, and in control of his own destiny.
Believe it or not, the boy who would grow up and prove to be a pioneer of Internet technology actually got his start selling stuffed animals and frozen treats to other kids on the playground. He later launched a successful business delivering groceries to people's homes.
Still in junior high school, brothers Andrew and Mark Rivkin came up with the idea to obtain the rights from several prominent United States colleges to use their logos on clothing. After obtaining licensing from several of the schools they began printing the insignias on sweatshirts and jackets and selling them. The two even put together a document more than one hundred pages long that described an amazingly detailed business plan which including everything from production details to methods and measures that would help ensure their brand was protected.
"My whole bedroom was set up as an office," Andrew said as he recalled his first steps in the business world. He took part in a Junior Achievement camp when he was in the ninth grade. It was his first taste of somewhat formal education on how to take his entrepreneurial efforts to a higher level. "It was an experimental marketing program run by the Rotary Club," he said. "By the age of 15, I had really done quite a bit."
The keen interest that he and his brother had in computers was another key component in the formula that set him on the path to success. "It started probably when computers were first introduced into schools in North York, [where the brothers grew up]. I took a computer class and hung out in the lab, then began to do some programming."
It didn't take long for the Rivkin brothers to see the advantages computers would have in the business world—or the profit that could be made by selling computers to businesses. "I became interested in selling equipment so we started selling hardware to businesses and individuals, bringing most of it in from the U.S.," Andrew said. This was all happening at a time long before the Internet. Businesses in Canada were just starting to bring computers into the workplace. There were very special opportunities available for the relatively few people who had any kind of insight into how computers worked and what they could do.
In addition to selling the hardware, the Rivkins began to offer software consulting services. "At that time, the margins were very big. Now they're very small, of course," Andrew said.
Providing solutions for these new needs, their business thrived as computers began to change the way the world worked. The brothers ran their consulting business together right through their years at university—Andrew at the University of Toronto and Mark at the University of Western Ontario.
At the time, neither of them could have possibly foreseen the effects that their work would eventually have on the development of online gaming, Internet financial services, and, indeed, on the development of the Internet itself.
Offline Industries In Need Of Online Security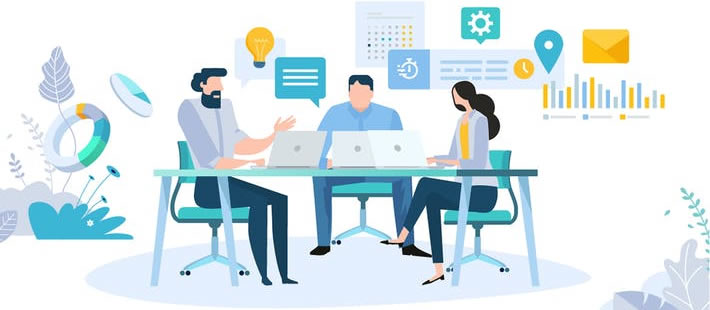 In 1992, as the first commercial entities began devising ways to monetize the World Wide Web, Andrew attended a conference centred on the very new concept of Internet security. During the conference, one discussion point, in particular, stood out in his mind. "Banks and businesses didn't know how they were going to protect their information," he said of the event.
Inspired and focused, he and his brother Mark spent the next few years developing an idea based on creating a private network that could transfer information across the internet both quickly and securely. It seemed obvious that such a solution would prove invaluable to banks and other businesses trying to build a presence on the web.
In 1995, believing they had done what they set out to do and working out of the basement of their mother's house, Andrew and his brother Mark Rivkin founded CryptoLogic. They soon began looking for investors and brought in outside software developers for the first time. They knew they had a solid idea and a viable solution to a problem that was only going to get bigger with time. Conveying their ideas in a way that would convince investors to get behind them, however, turned out to be more difficult than it might have seemed.
At the time, most of the world didn't yet know how the Internet worked. The people in power, the investors with the money, and the CEO's running the companies didn't understand the most basic concepts of what the Internet was or what it could do. Trying to explain low-level concepts like secure virtual private networks was something like trying to teach a pig to sing. "We'd be in meetings, and people would say 'Interwhat?'" Andrew said.
They needed to go beyond explaining the concept to potential investors or buyers. They realized that they had to show everyone what their solution could do, not just try to tell them what it was. So, that is exactly what they did.
The Rivkins almost single-handedly launched the entire online gambling industry as they devised methods of making CryptoLogic more attractive to potential investors. "We decided to layer on services, and that's how we came to include online gambling," Andrew explained.
Showing off what their new systems could do worked. By late 1995, CryptoLogic had managed to secure more than $500,000 in venture capital and found its first licensed gambling software customer. The Rivkins began creating their own sportsbooks and casinos and then licensing them out to others to operate. They profited from the licensing fees as well as collecting a small percentage of the revenue that was generated from each of the licensed sites.
The entire online gambling industry basically began in early 1996 when CryptoLogic's first licensed casino came online—InterCasino. With InterCasino launching as one of the first-ever online casinos with real-money games, CryptoLogic gained more exposure—and more clients. The company eventually reached 18 licensees using their software to run more than 40 branded online casino sites.
A Runaway Success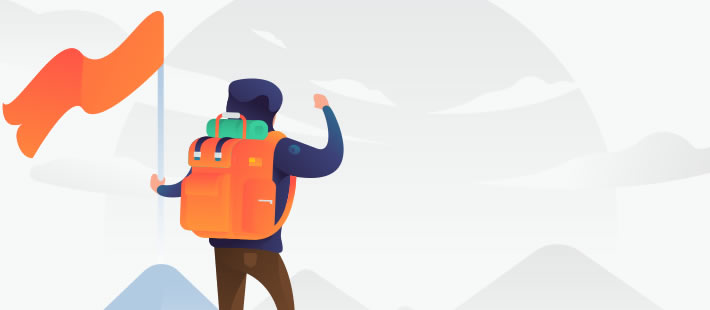 Deciding to handle their gaming software through a subsidiary company, WagerLogic, the Rivkin brothers' business continued to grow. CryptoLogic turned out to be more successful—and a more important part of the Internet—than either of them could have imagined.
The company has made business deals with what are now some of the most well-known and respected gambling companies in the world. Also was a key part of the events that led to William Hill becoming the first-ever land-based gambling brand to expand its operations into the online world. Working with Littlewoods Gaming resulted in the CryptoLogic software becoming certified on the Isle of Man in 2002. Later, in 2004, the software was also certified by the Alderney Gambling Control Commission as the company made a deal with the Ritz Club. Also in 2004, CryptoLogic Ltd. announced a licensing agreement with Betfair for the launch of an exclusive online poker site.
The company was listed on the Toronto Stock Exchange in 1998 under the ticker symbol CRY and on the NASDAQ exchange under the symbol CRYP in 2000. In 2003, CryptoLogic also began trading on the London Stock Exchange under the symbol CRP.
Other notable events include World Poker Tour Enterprises and the Playboy brand both launching online casino and poker products in 2007 using CryptoLogic's software.
CryptoLogic Is Sold For $35.8 Million
CryptoLogic was acquired by the Amaya Gaming Group for $35,800,000 in April of 2012. Amaya sold subsidiary WagerLogic to Goldstar Acquisitionco Inc in a transaction valued at $70 million in February 2014. With WagerLogic went all of what had been CryptoLogic's business to consumer products including InterCasino, InterPoker, and InterBingo.
Amaya's acquisition of CryptoLogic made the company a powerhouse player in the online gambling industry.
The Stars Group Is Born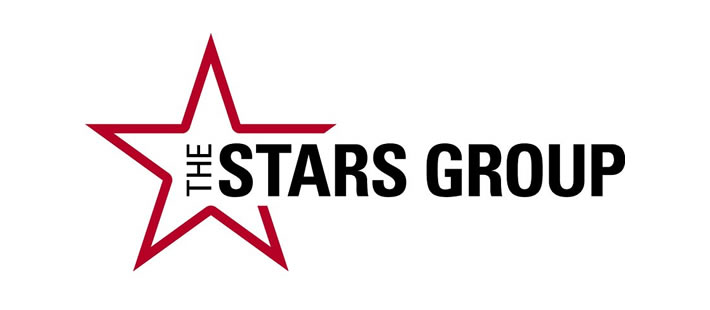 In June 2014 Amaya struck a deal with Isai and Mark Scheinberg to buy two of the most popular poker sites to ever appear on the Internet, PokerStars and Full Tilt Poker. After completing the deal, worth $4.9 billion, the company rebranded itself as The Stars Group—and simultaneously became the largest publicly traded online gambling company in the world.
Headquartered in Toronto, Ontario, Canada, The Stars Group operated poker, casino, and sports betting products under some of the most well-known names in the world, including PokerStars, Full Tilt Poker, BetStars, Sky Betting & Gaming, and Fox Bet brands.
The online gaming division of The Stars Group, Stars Interactive, had its headquarters in the Isle of Man. PokerStars has maintained an office there since 2005. The division held licenses and other forms of official approval to operate and offer its products in 17 jurisdictions throughout Europe, North America, and other areas. The company retained both locally issued licenses as well as multi-jurisdictional licenses issued by the Isle Of Man and Malta.
A Mega-Merger Creates A Global Gambling Empire
On May 5 2020, a deal estimated to be worth more than $12 billion finalized the merger of Flutter Entertainment and The Stars Group. The merger creates the largest online gaming company in existence.
Before the merger, Flutter was already the parent company of leading online gaming brands in Europe, Australia and the US, including PaddyPower, Betfair, Adjarbet, FanDuel, TGV, and Sportsbet. After the merger, the company became nothing less than a gambling empire with operations reaching all corners of the globe.
Looking at past revenue from 2019, it's estimated that the newly combined companies generated about $4 billion from over 13 million active customers in more than 100 markets around the world.
From The Basement To The Boardroom
The markets, the websites, the games; can all be traced directly back to the young Rivkin brothers and the ideas and designs they created while still working out of the basement of their mother's home. Multi-billion dollar companies have been built, bought, sold, and reinvented over and over again but they all share the same common roots.
Two brothers with big ambitions and brilliant ideas set out to solve a single, simple problem and ended up creating one of the largest and richest industries in the world. Their work and everything that has been derived from their original ideas is powering thousands of online gambling operations worth billions of dollars. Technology that they spawned has evolved to touch, in some way, just about every industry that exists in one form or another on the Internet today.