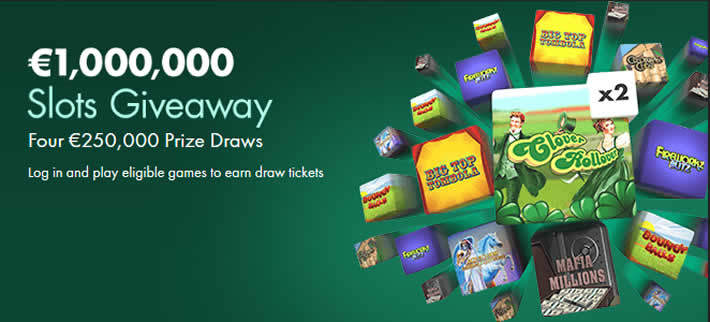 Christmas and New Years are just around the corner. There's gifts to buy and trips to plan. And it's all so expensive! That's why Bet365 casino is giving players an opportunity to earn a nice treat before the holidays come knocking on our doors!
So, if you enjoy playing online slots for real money, we have just the treat for you! From now until the 12th of December, enjoy a special promotion exclusively available to Bet365 gamblers. There's a £1,000,000 worth of prizes waiting to be won!
Elegible Games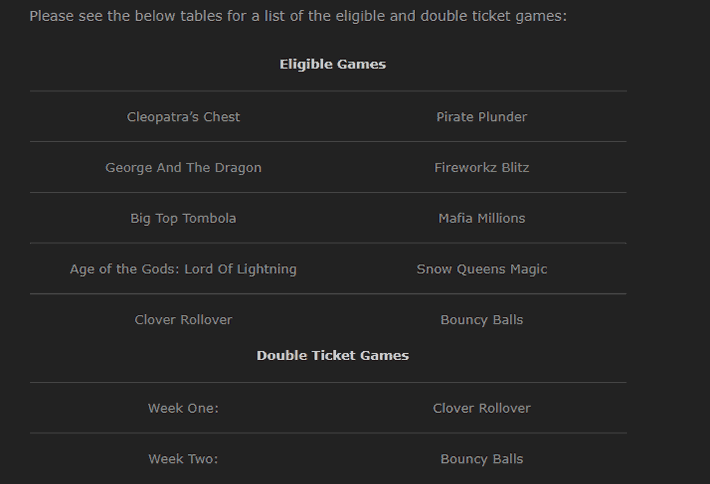 Raining Prizes
The Slots Giveaway is split into eight prize draws. The largest sum of money you can win on each prize draw is £5,000. You can choose to participate in one, two, or all eight prize draws if that's something you enjoy! But make sure to hurry, because the fun only lasts until the 12th of December.
Each giveaway is separate from the previous one, meaning your progress starts from zero each time. The end goal is to gain as many prize draw entries as possible to maximize the odds of drawing the winning ticket. Every £13 staked on any of the selected games will grant you one prize draw ticket. And if you're lucky and careful, you will also notice that some featured releases will grant double tickets at certain times. That's two tickets for the same £13 price tag.
Bet365 does not limit how many prize draw tickets you can have. So collect as many as your budget allows, as each extra ticket increases your chances.
Depending on when you play, you may find different featured games. From the 22nd to the 24th of November, you can earn tickets by playing Firework Blitz, Cleopatra's Chest and George and the Dragon. For double ticket entries, play Age of the Gods: Lord of Lightning. Each prize draw has different games available, which you can see on the Slots Giveaway promotion page.
Take your slice of the million pound pie
If you're feeling lucky and confident, go to Bet365 Games or Bet365 Bingo to take part in the £1,000,000 Slots Giveaway bonus.
Qualifying games will award one ticket to participate in the prize draws f or staking £13. You can also play double ticket releases to earn twice the number of tickets!
Each prize draw has a jackpot worth £5,000. So if you need some extra spending money for the upcoming holidays, go to Bet365 and start spinning!