Many people, especially those who don't gamble, think that casino games are inherently boring and that nobody would play them if there weren't a chance to win money. Most games are entirely based on chance, involving no skill whatsoever. They're also often extremely repetitive with a complete game taking place from start to finish within the span of just a few seconds or less.
There is obvious proof, however, that quite a lot of people really do enjoy playing casino games even when the opportunity to win money is removed. A new kind of casino — social casinos — has grown steadily over the last few years, generating a large and loyal following of players.
From video slot machines to table games, social casinos allow players to play their favourite casino games, and often compete against one another, just for fun. Many of the programs and apps look and perform just as good as their high-tech, real-money casino counterparts.
What Makes Social Casino Games Popular?
It's easy to wonder why these "just for fun" casino games would become so popular. It seems like there would be no attraction for players without the chance to win something tangible. In reality, though, most casino games offer the very same things that other extremely popular casual games and apps offer.
The most popular games in any app store are the so-called casual games. Players can learn to play them in just a minute or two. There are constant short-term goals and rewards to keep players involved, and there are no time limits or requirements to advance. Players can choose to play as they wish, for 30 seconds or for three hours. Any casino game could also be described with these very same characteristics.
These similarities are what have allowed some developers to build highly successful social casinos and casino games. Free-to-play slots and card games offer users the same quick rewards and excitement as any other casual game. In fact, since there's no real money to be won, odds can be adjusted in the players' favour so they experience more wins and get more fun out of the games. When you add in the social aspects like giving players the ability to compete with each other and share their results with friends, it's a winning combination.
No Real Wagers But A Safe Bet For Developers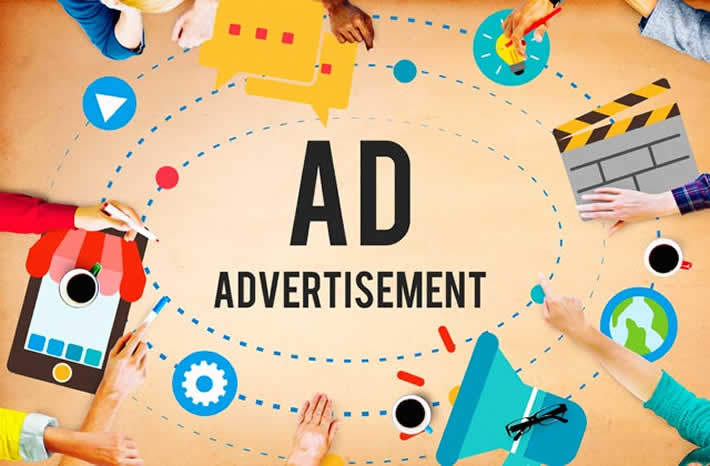 The vast majority of these games are completely free for players, with no requirement to pay anything in order to play. That doesn't mean that developers are living like starving artists, though.
They've found plenty of profitable ways to monetise their work and still allow people to download and enjoy their creations for free.
Ways to Monetize Free Games
The first and most obvious way of generating some revenue from an app is to include advertisements. With most free apps, whether they are casino-based games or not, you're going to see plenty of advertising. The majority go about it tactfully, but some can be very aggressive.
Aside from in-app advertising, most social casino games also make use of something called micropayments. The basic idea behind micropayments is that something is offered in the game that players can buy for very little money, usually for just a few dollars or even less.
Social Casino Apps & Purchasable Items
The items that can be purchased within the app can take on many different forms. With social casino games, one of the most common items is in-game currency or chips. Let's call it play money. Players often start with a certain amount of play money and then are given more at regular intervals, like once per day or once every six hours. If a player runs out of play money, many social casino games will allow players to skip the waiting period and purchase more — often in very large amounts — if they're willing to spend a dollar or two.
Another popular purchase lure is the ability to unlock something or bypass an otherwise lengthy play requirement. For example, a social video slot app might require you to play a certain amount on each slot before the next slot is unlocked. You can get there for free if you want to, but an app of this type will often allow players to spend a little bit of real money to skip the play requirement and unlock the next slot machine right away. There might even be a few slots that aren't available at all without payment.
This point becomes controversial when we understand that kids have access to mobile apps and play many games from their phone devices. What happens with Loot boxes and other in-game items that kids buy to unlock levels and special items? I find this subject fascinating and controversial – at the same time.
Are Social Casinos Really Just For Fun?
Even though there is no wagering for real money in social casinos, there is still a lot of debate about the effect they have on players and especially on those who suffer from real gambling problems.
For those that like to play them, it's important to keep in mind that they are just for fun and if you have success at a social casino it doesn't mean you will have the same success in a real casino. Social casino games are not regulated and aren't necessarily "fair". In fact, many social casino games are set up with odds in favour of the player to allow for more wins and more excitement. The win rate you achieve in any social casino is most likely not realistic for real money play.
For those with gambling problems, there's research that goes both ways. Some problem gamblers say that these just-for-fun games allow them to play games they like and get the satisfaction they want without risking any real money. Others say the act of playing these games triggers desires to play again with real money. At the very least, if you feel like you have a problem with gambling, you should exercise caution with social casino games.
What Is The Future Of Social Casinos?
Just as real money gaming is constantly evolving with new technology, social casinos will undoubtedly do the same. Making things more interesting, social casinos and their games don't have to stay within any regulations. Developers have much more freedom to explore new ideas and concepts. The future for social casinos looks very bright and immensely exciting for the players who love these free-to-play casino games.