Many people, especially those who don't gamble, think that casino games are inherently boring and that nobody would play them if there weren't a chance to win money. Most games are entirely based on chance, involving no skill whatsoever. They're also often extremely repetitive with a complete game taking place from start to finish within the span of just a few seconds or less.
There is obvious proof, however, that quite a lot of people really do enjoy playing casino games even when the opportunity to win money is removed. A new kind of casino — social casinos — has grown steadily over the last few years, generating a large and loyal following of players.
From video slot machines to table games, social casinos allow players to play their favourite casino games, and often compete against one another, just for fun. Many of the programs and apps look and perform just as good as their high-tech, real-money casino counterparts.
How Social Casinos Function
Social casinos operate via dedicated websites, social media such as Facebook, Google+, Bebo and MySpace and downloadable mobile apps. They offer the same kind of casino games you'd find at a regular online casino though the portfolio might consist of clones of familiar slots rather than original titles developed by the likes of Microgaming, NetEnt and the rest. Many are run by independent companies that offer exclusively social gaming services but you'll also find those operated by real money casinos.
Games available at social casinos are free to download and play but that's not to say operators didn't find ways to monetize their products. They do so by selling advertising space and enabling small in-game purchases of non-essential perks such as opening additional levels, gifting friends with coins or acquiring various boosters.
Most often, real money changes hands once players run out of free chips. One is usually given a certain number to start with and a new batch on, say, daily basis. If you spend all virtual currency given for free, you'll have to wait until the next day to continue playing or pay a small price to acquire some more. One may also be able to pay for unlocking additional games which can otherwise be unlocked by playing. However, that may take hundreds of hours so many players instead opt for a much quicker, even if not free, alternative.
Other than that, social casinos function pretty much the same as regular online casinos. In order to start playing, one has to log in. The operator will welcome the new member with a welcome pack and then continue treating them to various freebies day after day. Interaction is an important part of the overall experience and probably one of the main reasons for an increasing popularity of social casinos. Members can easily share their victories with friends, compare results, chat while playing their favourite slots, participate together in special events and compete against each other in tournaments.
What Makes Social Casino Games Popular?
It's easy to wonder why these "just for fun" casino games would become so popular. It seems like there would be no attraction for players without the chance to win something tangible. In reality, though, most casino games offer the very same things that other extremely popular casual games and apps offer.
The most popular games in any app store are the so-called casual games. Players can learn to play them in just a minute or two. There are constant short-term goals and rewards to keep players involved, and there are no time limits or requirements to advance. Players can choose to play as they wish, for 30 seconds or for three hours. Any casino game could also be described with these very same characteristics.
These similarities are what have allowed some developers to build highly successful social casinos and casino games. Free-to-play slots and card games offer users the same quick rewards and excitement as any other casual game. In fact, since there's no real money to be won, odds can be adjusted in the players' favour so they experience more wins and get more fun out of the games. When you add in the social aspects like giving players the ability to compete with each other and share their results with friends, it's a winning combination.
No Real Wagers But A Safe Bet For Developers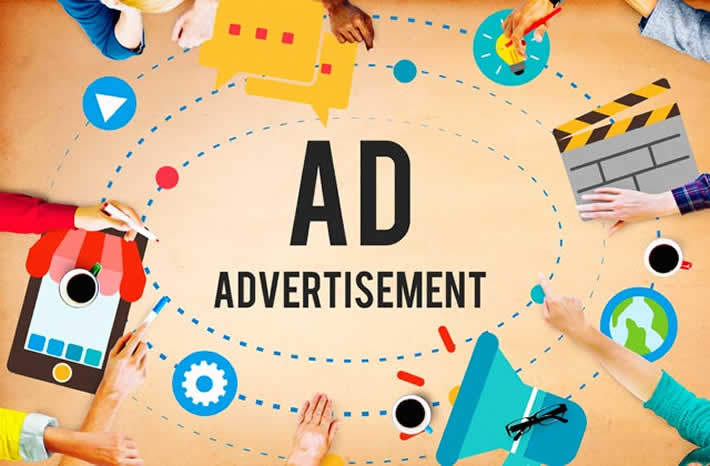 The vast majority of these games are completely free for players, with no requirement to pay anything in order to play. That doesn't mean that developers are living like starving artists, though.
They've found plenty of profitable ways to monetise their work and still allow people to download and enjoy their creations for free.
Ways to Monetize Free Games
The first and most obvious way of generating some revenue from an app is to include advertisements. With most free apps, whether they are casino-based games or not, you're going to see plenty of advertising. The majority go about it tactfully, but some can be very aggressive.
Aside from in-app advertising, most social casino games also make use of something called micropayments. The basic idea behind micropayments is that something is offered in the game that players can buy for very little money, usually for just a few dollars or even less.
Social Casino Apps & Purchasable Items
The items that can be purchased within the app can take on many different forms. With social casino games, one of the most common items is in-game currency or chips. Let's call it play money. Players often start with a certain amount of play money and then are given more at regular intervals, like once per day or once every six hours. If a player runs out of play money, many social casino games will allow players to skip the waiting period and purchase more — often in very large amounts — if they're willing to spend a dollar or two.
Another popular purchase lure is the ability to unlock something or bypass an otherwise lengthy play requirement. For example, a social video slot app might require you to play a certain amount on each slot before the next slot is unlocked. You can get there for free if you want to, but an app of this type will often allow players to spend a little bit of real money to skip the play requirement and unlock the next slot machine right away. There might even be a few slots that aren't available at all without payment.
This point becomes controversial when we understand that kids have access to mobile apps and play many games from their phone devices. What happens with Loot boxes and other in-game items that kids buy to unlock levels and special items? I find this subject fascinating and controversial – at the same time.
Are Social Casinos Really Just For Fun?
Even though there is no wagering for real money in social casinos, there is still a lot of debate about the effect they have on players and especially on those who suffer from real gambling problems.
For those that like to play them, it's important to keep in mind that they are just for fun and if you have success at a social casino it doesn't mean you will have the same success in a real casino. Social casino games are not regulated and aren't necessarily "fair". In fact, many social casino games are set up with odds in favour of the player to allow for more wins and more excitement. The win rate you achieve in any social casino is most likely not realistic for real money play.
For those with gambling problems, there's research that goes both ways. Some problem gamblers say that these just-for-fun games allow them to play games they like and get the satisfaction they want without risking any real money. Others say the act of playing these games triggers desires to play again with real money. At the very least, if you feel like you have a problem with gambling, you should exercise caution with social casino games.
Social Casinos vs Regular Online Casinos
Although social gaming sites have been around for a while, many casino fans remain unaware of this entertaining alternative to playing at regular online casinos. Slots, roulette, blackjack, video poker and other games accessible via social networks as well as casino mobile apps are normally free to play so one can enjoy the thrill without risking any cash. Even more important is the social aspect since social casinos facilitate interaction, allowing you to share the experience with your friends as well as form new friendships.
Most Popular Social Casinos
Slotomania
Slotomania is powered by Playtika, a developer which in 2011 became part of Caesars Interactive Entertainment and was in 2016 acquired by private equity consortium led by Giant Interactive. It boasts over 100 million players happy to enjoy hundreds of free classic and video slots via web, Facebook, iPhone, iPad, Android, Amazon or Windows phone.
Members can collect free coins every three hours and receive a special bonus on a daily basis. They get rewards for SlotoCards collected by receiving gifts from friends, playing games, making purchases and progressing to special level-ups. SlotoQuest sends them on a mission trail on different slot games while SlotoClub provides access to newest titles, daily cashbacks and linked Jackpot slot machines. Players are able to participate in SuperRaffles with tickets awarded for in-game purchases and compete in Tournamania Head to Head battles.
Double Down Casino
Double Down Casino was purchased by IGT in 2012 and thus became able to offer popular titles such as Cleopatra, Wolf Run and Siberian Storm as well as online poker and roulette games. Players can access them for free via Facebook or downloadable apps for iOS and Android devices. The list of freebies includes a massive welcome bonus, incentives for referring friends, return bonuses and tons of free Daily Spins. Members get to participate in slot missions, earn stars and win a share of the prize pot.
The High Limit Room with 2x Jackpot wins, high-limit wheel, higher max bets and early access to new slots can be entered by purchasing a package that includes a Booster or by playing slots for 3 consecutive days. Everybody starts as a Newbie and advances up the loyalty ladder by playing games or buying chips. As is usually the case, the higher the level, the bigger and better are the perks.
House Of Fun
House of Fun is created by the same company that powers Slotomania and offers close to 200 social slot games accessible via Facebook, iPhone and Android apps, Amazon, Windows 10 and web. The casino gives free coins every 4 hours and awards daily bonuses. If you play every single day, your free coins will grow by the hour until you receive the massive 8th day reward. "Sharing is caring", says the operator and invites members to send free coins to their friends.
The first 20 Status Points are offered as part of the welcome package and more can be won by playing and making in-game purchases. Accumulating SPs allows you to advance from Bronze to Silver, Gold, Platinum, Diamond, Royal Diamond and Black Diamond levels, each with bigger benefits.
Caesars Casino
Caesars Casino is yet another successful Playtika brand acquired by the company in 2016. It provides 100+ free games stored in several rooms accessible from the main lobby and among them classic and video slots, roulette, blackjack and video poker. Huge prizes can be won from contests and jackpots which require no entry fee.
New players automatically become members of the loyalty program called Total Rewards Social. Status Points are earned by playing and levelling up, with additional ones credited each time you make a purchase. As you move from basic Bronze to Diamond status and beyond, you'll unlock new slots, get more free gifts and coins as well as exclusive access to VIP games. Caesars Double and Triple SP promotions enable players to earn twice or three times as many SPs as they normally would.
Billionaire Casino / Huuuge Casino
These two brands are operated by the same company, Huuuge Inc, and both can be accessed via Facebook and Amazon as well as apps downloadable from Google Play (Android) and App Store (iOS). About a dozen slots are available to play immediately but the other 130 or so need to be unlocked first.
Each app will take you through a 4-step tutorial and as the result boost your balance by 5 million coins. More can be won via Lotteries which award chips packs, boosts and additional tickets, by completing Daily Missions and through Daily Rewards corresponding to the member's loyalty level. Players can team up and create a club of their own or join an existing one to compete in the Billionaire League.
Zynga Poker
Zynga Poker, launched more than a decade ago, may be the biggest name in the history of social gaming. Players can access free online Texas Hold 'Em poker via Facebook as well as Android and iOS apps and participate in daily and weekly challenges playing cash games, SNG tournaments and Spin & Win tournaments. The latter begin once the table is filled, last 5-8 minutes and payout is determined by the wheel once the tournament begins but it's always at least double the buy-in.
There's up to 200 million free chips to be won every hour by spinning the Lucky Bonus and Mega Lucky Bonus, 100,000 is awarded for referring a friend, and VIP Points are earned by playing and thus levelling up or by buying chips and making other in-game purchases.
What Is The Future Of Social Casinos?
Just as real money gaming is constantly evolving with new technology, social casinos will undoubtedly do the same. Making things more interesting, social casinos and their games don't have to stay within any regulations. Developers have much more freedom to explore new ideas and concepts. The future for social casinos looks very bright and immensely exciting for the players who love these free-to-play casino games.
Summary
Social casinos offer an irresistible combination of free-to-play casino games and an interactive experience. One can play together or against people they know or are yet to get acquainted with and brag to Facebook friends simply by clicking "Share". The offering may include familiar titles available at real money casinos as well as games supplied by independent developers although the quality of the latter can widely vary. The market is booming and, even though social casino games are available for free, the industry still manages to generate close to $3 billion by selling virtual currency, in-game benefits and virtual goods.
Another important issue is exposing minors and other vulnerable individuals to ads posted on Facebook by both social and real money gambling sites. The first may get children hooked on casino games and prompt them to start spending money to make in-game purchases. As mentioned above, selling advertising space is one of the ways for social casino operators to generate profit and regular online casinos are happy to pay the price for serving ads to people they consider to be half way to placing real money bets. One could deem this practice questionable even when it comes to adults but it's obviously far more dangerous with an underage audience.